Cape Cod Provisions to Showcase Chocolate Gift Sets at Summer Fancy Food Show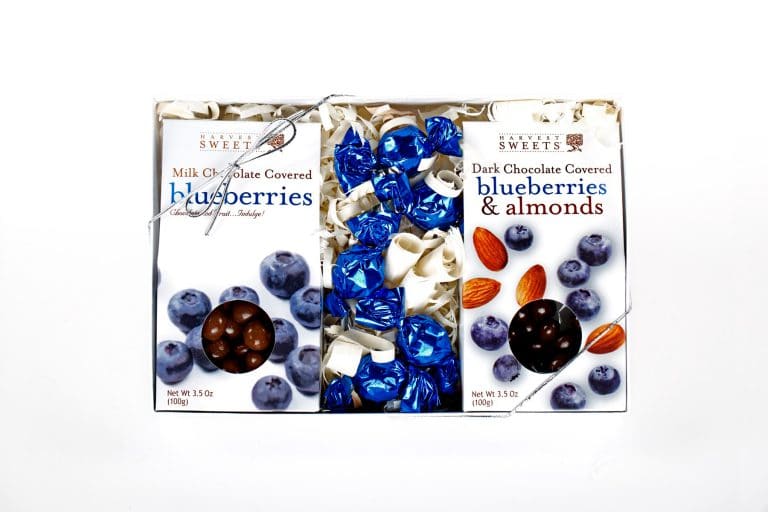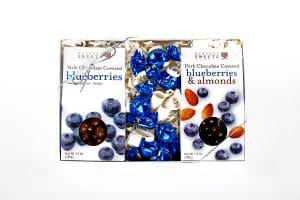 WEST WAREHAM, Mass.– Demand from specialty food retailers resulted in the introduction of Chocolate Gift Sets from Cape Cod Provisions chocolate company. As just one of the company's new products to be featured at the New York Summer Fancy Food Show later this month, the gift sets are positioned to boost holiday and year-round sales for retailers with upmarket prepackaged ready-to-go gift ideas. Five combinations are available in the chocolatier's best-selling flavors and brand mixes.
Each gift box contains two gable boxes with delicious chocolate covered fruits and either a signature Cranberry Bog Frog or five gourmet truffles. All selections include New England native fruits, like cranberries and blueberries, making these gift boxes the perfect vacation remembrance. Gift boxes are cushioned with 100% compostable aspen wood fill material, and finished with a clear cover and festive stretch loop bow. All products contain full nutritionals on the outer packaging and are shelf display-ready.
Cape Cod Provisions' new Gift Boxes will be featured at the New York Summer Fancy Food Show June 23 – 25. Now in its 65th year, the Summer Fancy Food Show is a trade-only event designed to promote business growth in the specialty food industry, and is the largest North American marketplace devoted exclusively to specialty food producers and buyers. Cape Cod Provisions has attended the show for many years and has earned a premier location in Booth 5708.
About Cape Cod Sweets LLC
Cape Cod Sweets, LLC dba Cape Cod Provisions sells specialty chocolate confections under brand names Harvest Sweets, Cape Cod Cranberry Candy, Cape Harvest, Sweet Cravings, and New England @ Heart. Founded in 1996 and acquired by Cape Cod Sweets LLC in July 2016, Cape Cod Provisions now benefits from its parent company's extensive background in Massachusetts' cranberry and agricultural industry through increased vertical integration and investment in new technology. For more information please visit www.capecodprovisions.com, call 508-564-5840 or email mail@capecodprovisions.com.