BOU Announces Classic Country Gravy Cubes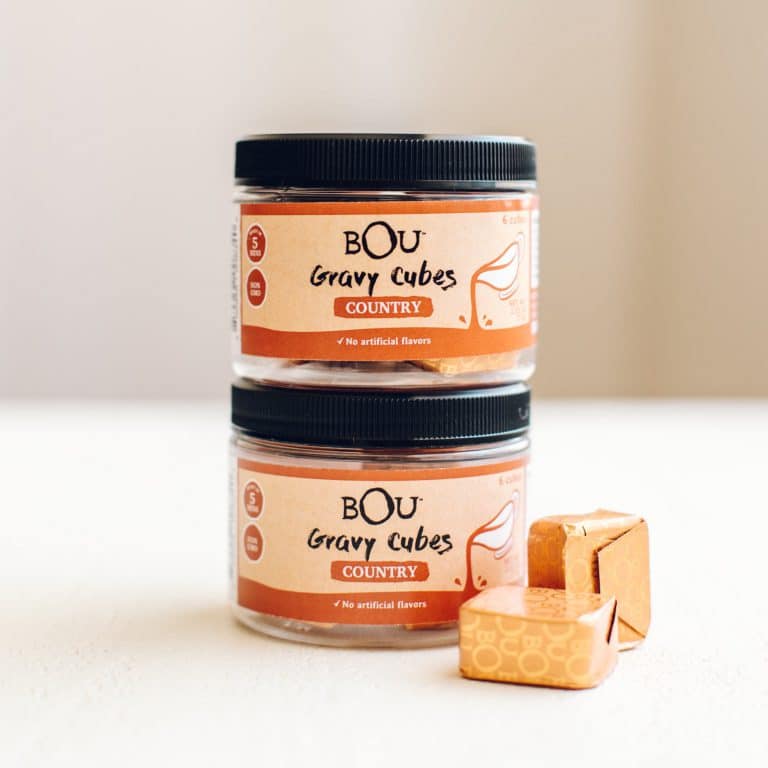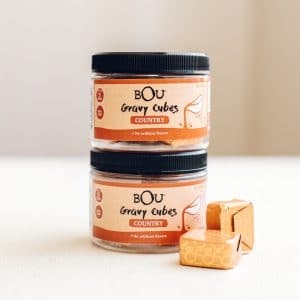 NEW YORK— BOU, the secret ingredient to creating easy and flavorful meals, has announced the latest addition to its lineup of innovative and delicious bouillon, gravy cubes and instant soup cups — Country Gravy. A southern staple, BOU's Classic Country Gravy is set to be your new must-have item for creating hearty dishes this fall and beyond.
BOU Gravy Cubes are a perfectly portioned gravy base made from non-GMO ingredients and no artificial flavors. Simply add water and whisk over medium heat to create a rich and savory gravy in just five minutes. It's great for smothering over homemade biscuits and mashed potatoes or for dipping fried chicken, fries, and more! It's home-cooked gravy made easier than ever, and it's hitting shelves just in time for Thanksgiving.
BOU Country Gravy is available via BouForYou.com and for a limited time through the holiday season at Sprouts Farmers Markets.
About BOU
BOU is on a mission to get people back into their home kitchens to cut back on their dining out expenses and to eat better with its flavor-packed bouillon cubes and more. The secret hack for anyone wanting to rediscover the joy of cooking – from a novice cook, to a busy parent, to an aspiring chef – BOU's versatile product line includes delicious bouillon and miso broth cubes, gravy cubes, and soup cups that can all be prepared quickly and easily to create a delicious meal, without compromising on quality.  Founded in 2017 by  Robert Jakobi, CEO and Founder, and Kunal Kohli, COO and Co-Founder, BOU uses artificial-free, non-GMO ingredients in all its products. To learn more visit www.bouforyou.com.