Artisan Tropic Announces New Flavors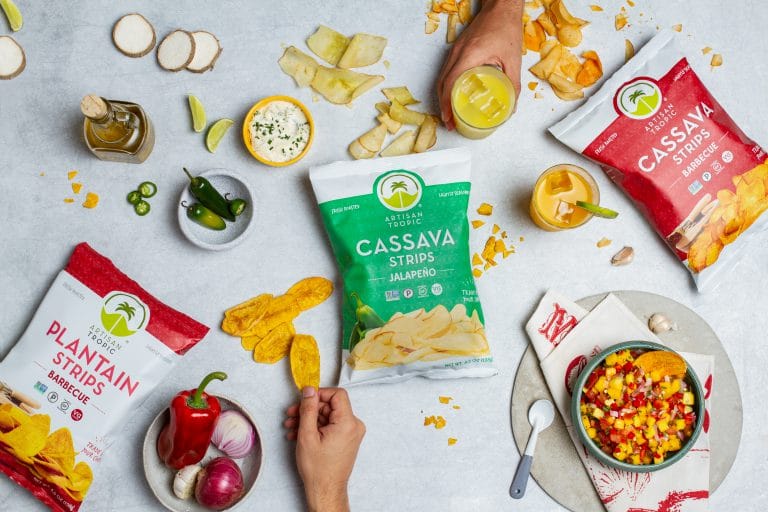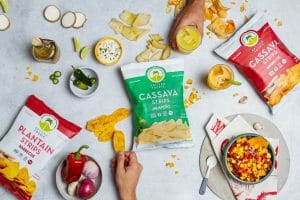 CHARLOTTE, N.C.— Artisan Tropic, the family-owned, plantain and cassava strip business has announced a new line of delicious flavors for their wholesome snacks. Artisan Tropic's new flavors of barbecue and jalapeño will be a familiar choice for the American Market, but they will offer a completely new experience in the natural foods industry. Their new flavors will remain true to Artisan Tropic's high quality standards as well as their Non-GMO, paleo and gluten free certifications. The Colombian produced snack has quickly become a best seller in the Paleo and Non-GMO community offering a healthier option to the original potato chip.
Barbecue will be available in both the Plantain Strips and Cassava Strips, while Jalapeño will be an exclusive Cassava flavor. Artisan Tropic is really excited to add an even greater variety to their original flavors of Plantain Sea Salt, Plantain Naturally Sweet and Cassava Sea Salt.
"Since the very start of Artisan Tropic we have been fully committed to offering our customers a snack that is wholesome and delicious," said Maca Guzman, co-founder of Artisan Tropic. "Bringing in these new flavors is really exciting and we are thrilled to offer a greater variety. Apart from offering a nutritious snack we will continue to support Colombian farmers and Artisan Tropic will continue to contribute to our planet's sustainability."
Artisan Tropic's new barbecue and jalapeño flavors will slowly start to hit shelves throughout the year, and will be launched globally with Whole Foods in the Fall. You can also order them by the case at artisantropic.com
Make sure you aren't missing out on these amazing snacks.
About Artisan Tropic
Artisan Tropic was founded in 2014 by the Guzman family after Maca Guzman was diagnosed with an auto-immune disease. After exhausting medical options, the family decided to take a holistic approach to Guzman's healing process. The Guzman family became very passionate about food and nutrition, which lead to the start of Artisan Tropic. Being originally from Colombia, they wanted to innovate the most delicious Plantain and Cassava snacks, with a sharp focus on whole and clean ingredients. What began as a health issue quickly became a passion and then evolved into a business…and a love story. In 2017, Guzman married Jose Agudelo, the Plantain Farmer's son. So now everything, from farm to snack, is truly in the family.