Tamim Teas Launches Two New Flavors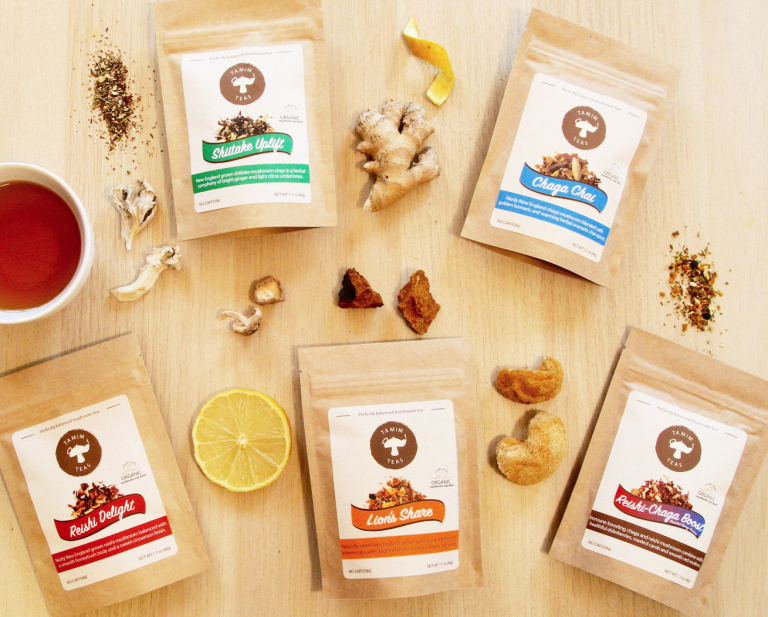 ARLINGTON, Mass. — Tamim Teas, one of the nation's first specialty tea companies exclusively dedicated to handcrafting medicinal mushroom tea blends, is launching two new flavors that combine the benefits of two medicinal mushrooms in one super-fusion blend!
Locally sourced from organic family farms, Tamim Teas has traditionally used one medicinal mushroom in each of their five blends, which include the reishi, chaga, lion's mane, maitake and shiitake mushrooms. Each mushroom is reputed to boost the immune system and they also have long traditions of therapeutic use in eastern medicine. Pairing each healthful medicinal mushroom with herbs has led to perfectly balanced flavors for everyday enjoyment.
Taking the next step, Tamim Teas has just released their two newest flavors: "Reishi-Chaga Boost" and "Lion-Maitake Clarity". As the names suggest, these blends incorporate two mushrooms in one tea blend. According to the Founder, Liat Racin, "when I first created Tamim Teas, most tea drinkers were unfamiliar with these amazing mushrooms…but now we have seen an increased popularity for these mushrooms in the health industry, and we're responding to the demand with new flavors while still using premium whole mushrooms from our organic family farmers". Teas are available in 1.7oz retail pouches and for wholesale by the pound.
About Tamim Teas
Tamim's mushroom tea blends always start with whole and freshly dried mushrooms carefully sourced from New England organic family farmers. We never use any powders, extracts, or added processed Ingredients from unknown sources – consumers can be assured that they're brewing mushroom teas in the same spirit as they were originally intended. Each blend uses organic and caffeine-free ingredients for perfectly balanced flavors and functionality.