Soley Launches Fruit Jerky Line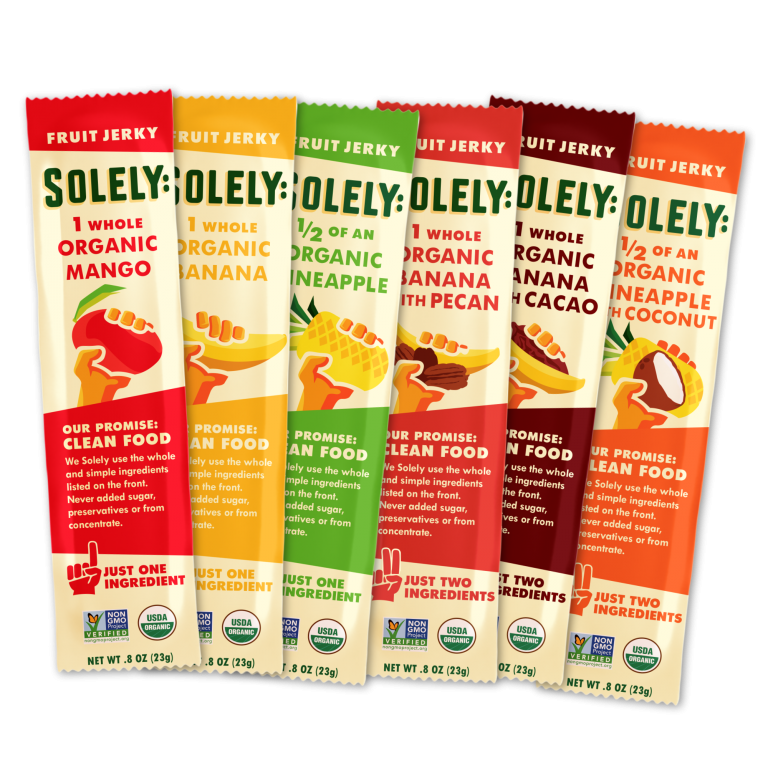 LA JOLLA, Calif. — Solely, Inc. the newly-opened US subsidiary of Mexico's Fruitex, S.A., has announced the launch of a namesake brand of innovative, fresh-pressed fruit jerky products.
The line, packaged in a beautiful and minimalistic sleeve, is the result of many years of research and development and of a now-patented process that yields a shelf-stable, portable snack that retains all of the nutrition as well as the delicious aroma and taste of the fresh fruit from which it is made.
Solely Fruit Jerky is firm and satisfying to chew, and does not have the "jammy" taste or the reconstituted texture of all other fruit-based snacks in the market. Importantly, most Solely branded products follow a "Clean Label" philosophy and only contain one or two 100% organic certified fruits, with no added sugars, additives, colors or flavoring.  Their development is predicated on Solely's practice of imagining a simpler time. A time when food wasn't made in factories or developed in a lab.
"We imagined that we could go back to that time and create a new company which brings families healthy, convenient foods that are thought up in kitchens and made at the farm," said Simon Sacal, Fruitex and Solely's CEO.
The Solely Promise is supported by Solely's long time relationships with farmers and inclusion of only the "good for you ingredients" that need to be in each product. It's also supported by the selection of the ripest fruit at the farm, a specialized, patented process for making the jerky, and the development of new processes for future products.
The Solely Fruit Jerky line will be presented and sampled at Natural Products Expo West, in Anaheim, California, on March 9 through 11 in Hall B booth 1635.
About Solely, Inc.
Solely Inc. is a subsidiary of Mexico City-based Fruitex, SA of Mexico, 700-strong, innovative clean food company that is rethinking how food is developed, grown, sourced, processed and sold. Through Solely, Fruitex approaches each point in the product life cycle as a new problem to be solved, creating innovative methods of farming and production that result in revolutionary brands with a tangible difference.
Solely is a complete lifestyle concept rather than a single product and has plans to roll out a wide variety of items across multiple categories.
For more information or samples contact Solely at info@solelyfruit.com.