Sky Valley Foods to Unveil Latest Innovations at Expo East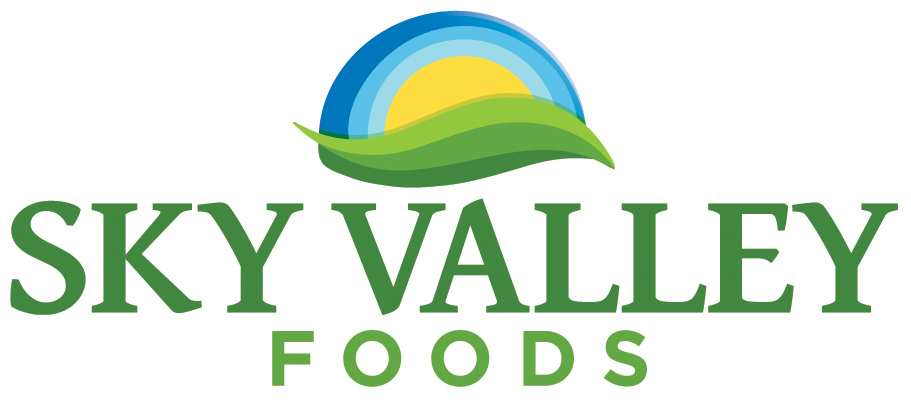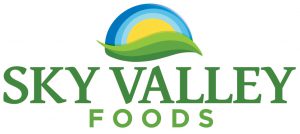 DANVILLE, Va. — Sky Valley Foods, maker of quality, organic, nutritious and simply delicious meal enhancers including salad dressings, specialty sauces, condiments, marinades, pasta sauce and sparkling beverages under the Sky Valley and Organicville brands, is announcing revolutionary food and drink innovations. These include the introduction of organic apple fiber – a new, game-changing no-added-sugar natural sweetener – and the unveiling of a trendsetting wine-inspired non-alcoholic sparkling beverage. Expo East attendees are encouraged to visit booth 316 from September 13 – 15 at the Baltimore Convention Center to learn more.
"The desire for next generation, on-trend food and drinks that take bad sugars out of consumers' lives is more relevant than ever – especially when delivered with great taste and significant 'Better for You' benefits," said Rodrigo Troni, Chief Executive Officer of Sky Valley Foods. "Through our extensive research and industry analysis, we noticed a significant shortfall among the competition – there were plenty of products available in the marketplace that were touting no added sugar, but they sacrificed greatly on taste. We've been able to source a truly unique natural sweetener that we think will kick off a game-changing trend in the food industry. Countless hours of research and development have gone into this extensive brand renovation, and we are extremely excited to be the first food company to bring this innovative sweetener to market in the U.S. We're confident that this will deliver the trifecta that consumers have been searching for: great value, great taste, and no added sugar."
Big Changes Drive Brand Renovation
In keeping with its philosophy to create food with better taste, better ingredients and better quality, Sky Valley Foods will showcase big changes to its Organicville salad dressings. The brand will be the first to introduce organic apple fiber, a revolution in no-added-sugar sweeteners, to the US marketplace. Sustainably sourced, organic apple fiber has a sweet, clean taste and no aftertaste, with a flavor profile that is very close to that of regular sugar, comparing at a 1:1 ratio with a third of the calories. Added benefits include its low glycemic index. Organicville is also swapping the soybean oil in its shelf-stable dressings for organic high oleic expeller pressed sunflower oil.
Offering consumers an already robust lineup of organic foods that deliver great taste, the small batch recipe facelift within the Organicville portfolio meets increasing demand from health-conscious consumers for paleo focused eating habits. Furthermore, the renovations meet the requirements to achieve Whole30 Approved status.
Get Social with Unwine'd
Unwine'd, the new wine-inspired non-alcoholic sparkling beverage, carves out a niche in an emerging market as demand for sophisticated alcohol-free beverages increases. Inspired by a love of all things bubbly and driven by the shifting trend away from alcohol-based beverages, Unwine'd is a refreshing, exceptionally tasty sparkling drink made with Napa's most flavorful wine grapes and infused with natural ingredients like ripe pears and crisp apples. Free of alcohol and added sugars, Unwine'd will be offered in Rosé Sangria, Red Sangria and White Sangria.
"Continuing to push the boundaries and exceed consumer expectations, Unwine'd is another product that we feel will have a tremendous impact within a nascent category," added Troni. "Fun alcohol-free beverages like Unwine'd are currently growing in popularity throughout Europe; we're confident consumers will love to enjoy all the taste benefits of sangria without the nasty effects of the alcohol."
For more information on Sky Valley Foods and its extensive line of products, visit www.skyvalleyfoods.com or www.OrganicvilleFoods.com. Get social with Sky Valley Foods on Instagram and Organicville on Facebook.
About Sky Valley Foods
Sky Valley Foods creates high quality, organic, nutritious and simply delicious salad dressings and specialty sauces including condiments, marinades, salsa, and pasta sauce for the natural and organic foods consumer under its Sky Valley and Organicville brands. In addition to its consumer brands, Sky Valley Foods also co-packs ready-to-drink beverage products in glass or PET Bottles ranging from juices, functional drinks, teas and carbonated sodas. Headquartered in Danville, VA, Sky Valley Foods products are available nationwide at independent and natural food chains like Whole Foods Market, Sprouts Farmers Market, Earth Fare, Fresh Market, and at retail grocery stores including Kroger, Target, Publix and many more. For more information, visit www.skyvalleyfoods.com.