Seal the Seasons Launches New Local Produce in the Pacific Northwest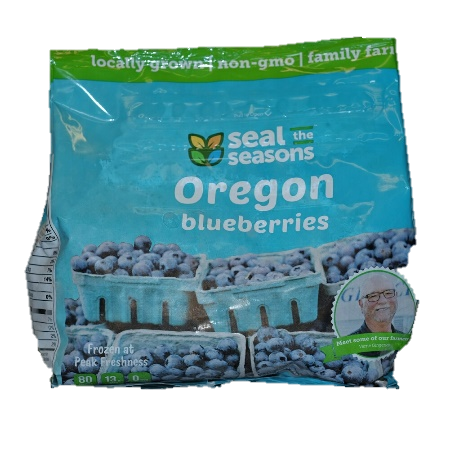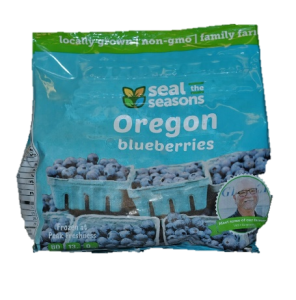 CHAPEL HILL, N.C. — Seal the Seasons' locally-grown frozen fruit is now available in the Pacific Northwest, hitting the shelves in Safeway-Albertsons Oregon division stores! Safeway and Albertsons stores across Oregon began carrying four top-selling Seal the Seasons products in late August.
Consumers want LOCAL fruit year-round, but typically they can only access it a couple weeks out of the year when a crop is in season. Seal the Seasons partners with family farmers in Oregon and Washington to freeze their produce and make LOCAL fruit available 365 days a year in the frozen section.
"We couldn't be more excited!" said Safeway-Albertsons Frozen Food Sales Manager, Kris Brouhard. "This is truly an innovative and ideal partnership for us. We love supporting local farmers by providing their great tasting produce to our customers and now we can do it all year long!"
Seal the Seasons is the first frozen fruit brand to sell on a National/Local model working with farmers on a state-by-state or region-by-region basis to freeze their product and sell it in the area where it is grown.
Typically, frozen fruit comes from all over the world. For example, frozen strawberries often come from Turkey, Egypt, Serbia, Peru and Mexico, while frozen blueberries come from Chile, the Philippines, Ecuador and Canada. Seal the Seasons buys fruit from American farms that are as close to retailers as possible. Albertsons and Safeway stores in Oregon will carry Seal the Seasons frozen fruit grown in Oregon and Washington.
Seal the Seasons mission is twofold: (1) to provide consumers with locally-grown frozen fruit year-round and (2) to give family farmers a reliable source of income by creating a year-round market compared to the fresh market which might only be a few weeks.
"Throughout college I worked at my local farmers market. The growers often had extra produce, but no way to preserve it and make it available year-round for the community," said founder and CEO Patrick Mateer. "Seal the Seasons is a win for family farms to sell more produce and a win for our communities to buy the best quality local food."
Small family farms have been closing at an unprecedented rate since the turn of the millennium. Since 2000, approximately 21 percent of small family farms have been forced to close their doors. Seal the Seasons is committed to helping keep these farms open by providing a reliable source of revenue by taking their fruit to the market at conventional grocery stores 365 days a year.
Safeway and Albertsons stores in Oregon now carry Seal the Seasons' Oregon Blueberries, Oregon Berry Blend (Oregon Blackberries, Blueberries and Strawberries), Oregon Strawberries and Oregon/Washington Cherry Berry Blend (Oregon Blackberries, Oregon Blueberries, Washington Cherries and Washington Raspberries).
For the latest updates, make sure to follow @SealtheSeasons on Twitter and Seal the Seasons on Facebook.
About Seal the Seasons
Seal the Seasons partners with LOCAL family-farms to freeze produce in season and bring it to grocery stores 365 days a year. Seal the Seasons sells fruit on a state-by-state and region-by-region basis. Seal the Seasons currently sells North Carolina and South Carolina product in the Mid-Atlantic (North Carolina, South Carolina, Virginia, Maryland and Tennessee), New York and New Jersey product in the Northeast (New York, New Jersey and Connecticut and Oregon and Washington product in the Pacific Northwest (Oregon and Washington). With the upcoming crop season, Seal the Seasons will be expanding to sell LOCAL and REGIONALLY-grown fruit in the Great Lakes and Pacific Southwest.
Seal the Seasons believes that we have wonderful fruit grown right here in the United States and should support our local and regional farmers.
As a Certified B Corporation, Seal the Seasons is committed to using business as a force for good in the world. Its mission is to build local supply chains to change the food system. For more information about Seal the Seasons, visit www.sealtheseasons.com.