Paleo Snack Brand Thrive Tribe Partners with Supplements Leader MegaFood
BOULDER, Colo.– Thrive Tribe®, a snack brand part of the 1908 Brands family and MegaFood, a leader in the natural supplement industry, today announced a new partnership and product line – paleo snack bars fortified with nutrient booster powders. Bringing whole food nutrients and daily botanicals together, the bars are one of the first paleo snack bars on the market to be fortified with supplements delivered in whole food.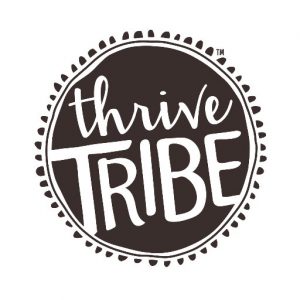 "The moment we tried the MegaFood Daily Nutrient Booster Powders, we knew we could develop a bar recipe that incorporated daily supplements into a paleo and nutritious snack. 1908 Brands is proud to partner with MegaFood because of the integrity of its ingredients and the attention to detail used in every product," says 1908 Brands CEO, Steve Savage.
With demand for on-the-go snacks on the rise, the Thrive Tribe and MegaFood paleo bars are a ground-breaking innovation in the natural products space that will reach new consumers and provide them with the nutrients they need in a convenient, nutrient-dense snack.
MegaFood believes in delivering supplements that are as close to the intention of food as possible and is one of the only supplement manufactures to create individual nutrients in-house, using its proprietary Slo-Food Process™ to deliver a supplement like no other available. Anyone can watch this process live at megafood.com/livecams.
"This partnership exemplifies MegaFood's mission to improve more lives by keeping with our commitment to deliver authentic nourishment, not just in vitamins and minerals, but also in the fortified food space. We're so excited to be partnering with Thrive Tribe to make this happen," said MegaFood CEO, Robert Craven. "We look forward to introducing the MegaFood brand to Thrive Tribe consumers through this line of delicious snack bars."
The snack bars come in four different flavors and are made with fruits, nuts, seeds and nutrients. They are paleo, gluten-free, vegan, non-GMO and grain-free:
Dark Espresso boosted with MegaFood Daily Energy Nutrient Booster Powder™ features FoodState® B12 and Chromium, plus new FoodState Farm Fresh Beetroot with additional energizing botanicals to promote energy levels and maintain already healthy blood sugar levels.*
Promotes sustained energy throughout the day*
Maintains already healthy blood sugar metabolism*
Fuels physical activity, mental clarity and focus, without stimulants*
Chocolate Almond boosted with MegaFood Daily Turmeric Nutrient Booster Powder™ features turmeric, black cherry and black pepper with FoodState Orange Vitamin C to support healthy whole body inflammation response and recovery from exercise and stress.*
Supports the health of cells and tissues prior to or after workout or physical activity*
Helps maintain a healthy response to mental or physical stress*
Supports healthy whole body inflammation response*
Cranberry Cashew boosted with MegaFood Daily Purify Nutrient Booster Powder™ features cleansing foods, burdock root, dandelion root and artichoke with FoodState® Farm Fresh Fruit Phenolic Blend and reishi mushroom to support liver health and removal of toxins from the body.*
Promotes the body's natural detoxification processes*
Supports liver health and function*
Supports well-being and vitality*
Apricot Pecan boosted with MegaFood Daily C-Protect Nutrient Booster Powder™ features FoodState Vitamin C and FoodState Farm Fresh Fruit Phenolic Blend.*
Nourishes immune system naturally*
Fuels a healthy response to stress*
Delivers a range of bioflavonoids+ powerful immune enhancing herbs to support body defenses*
Thrive Tribe Bars boosted with MegaFood supplements will launch at Natural Products Expo West in Anaheim, CA. To sample the bar line, visit the 1908 Brands booth #5182 from March 8-12th, 2017.
*This statement has not been evaluated by the Food & Drug Administration. This product is not intended to diagnose, treat, cure or prevent any disease.
About Thrive Tribe
Thrive Tribe Snacks are part of the 1908 Brands family. Thrive Tribe focuses on nutrition first and makes seriously delicious treats for anyone on a paleo, grain-free, gluten-free or good-for-you diet. Products include nutrient-dense bites, sweet and savory coconut chips, paleo snack bars boosted with MegaFood supplements and soft and chewy grain-free cookies. Thrive Tribe creates products for the growing number of consumers with paleo diets who are looking for clean ingredients and nutrient-dense recipes. We proudly go against the grain and kick gluten and grains to the curb. Instead, we use ingredients that provide clean fuel to keep your body thriving. http://www.thrivetribe.com
About MegaFood
Fresh from farm to tablet™, MegaFood is as real as it gets. Since 1973, MegaFood has been committed to making products that use real food from family-owned farms to make a real difference, and has produced some of the most effective and award-winning supplements available today. A pioneer in the natural products industry, MegaFood was the first company to make their FoodState® vitamin and minerals from scratch starting with farm fresh whole foods. MegaFood continues to innovate by manufacturing more than 36 individual FoodState nutrients using their proprietary Slo-Food Process™, all in their own facility in New Hampshire. Their FoodState nutrients are blended and combined to create over 71 handcrafted supplements that make up the MegaFood product line today, found in over 7,000 natural products retailers and vitamin specialty shops throughout North America.