Two Booze-Centric Cheese Spreads Hit The Market From Philadelphia's Di Bruno Bros.
PHILADELPHIA, Nov. 21, 2016: Di Bruno Bros. has launched two incredible new cheese spreads– Pinot Grigio & Fig or Smoked Gouda & Beer with Pimentos. These two unique flavors are the first new spreads that we've added to the lineup in over a decade!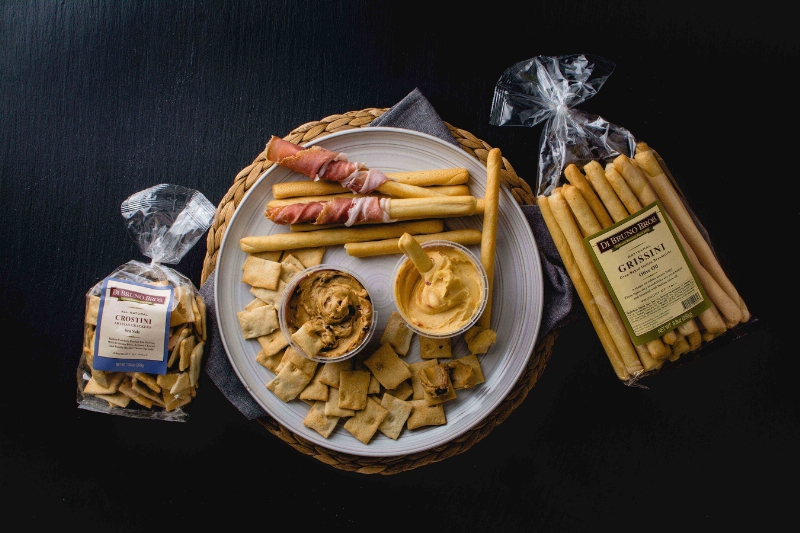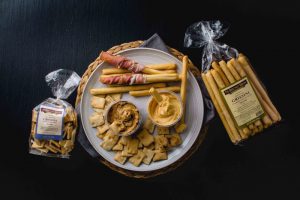 Di Bruno Bros. cheese spreads are made with real Wisconsin cheddar, and are inspired by family recipes and over 75+ years of Culinary Pioneering. They are sold in the Philadelphia retail shops, in national grocery partners and on dibruno.com to ship anywhere in the country.
The line of spreads includes six other options—Spicy Abbruzze, Roasted Garlic & Herb, Port Wine, Gorgonzola, Provolone & Chianti, and Cheddar & Horseradish.
Emilio Mignucci, third-generation owner and VP of Culinary Pioneering says, "Our customers across the country, and especially Philadelphia, love the original six spreads and people were asking for more. I'm excited that we were able to bring them two, incredible new spreads that really represent Culinary Pioneering and who we are today, just in time for the holiday season. We think our grandparents would be proud. And, while it's a proud moment for us, it's been even more fun for us to work together with our team and create something new and delicious for our customers."
NEW FLAVOR INSPIRATION
The current line of spreads is inspired by family recipes that were once made in the Italian kitchen of Di Bruno Bros. founders Danny and Joe Di Bruno, over 50 years ago. The new spread flavors and creation process symbolize the "new era" of Di Bruno Bros., involving a team of Certified Cheese Professionals, and current, third-generation owners. The goal was to create flavors that would bring the Di Bruno Bros. mantra of "culinary pioneering" to life with flavors that are delicious, exciting, and something you wouldn't typically expect.
HOW TO GET THE SPREADS
Di Bruno Bros. cheese spreads and private collection products ship nationally on dibruno.com and all of our signature items can be found here. Products are also available wholesale through several major national distributors. Contact Di Bruno Bros. Wholesale at dibruno.com/wholesale to find out more information.