TOLERANT Foods Debuting New Packaging, and New Energy Blend Pasta Line
(Chicago, IL) April 11, 2016—MXO GLOBAL INC., manufacturer of TOLERANT Foods, announces it is launching a new Energy Legume Blend pasta, and new package design for its rebranded, single ingredient legume pastas, Simply Legumes™ this spring.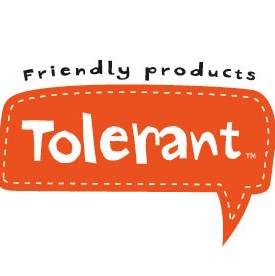 TOLERANT Simply Legumes™ and Energy Legume Blends are an excellent option for many consumer categories such as: clean eating, vegans, weight management, restricted diets and "Flexitarians" (a growing movement of consumers who are primarily vegetarian, but sill periodically eat meat).
"Our new Energy Legume Blend offers consumers an affordable, high protein, nutrient dense legume-based alternative compared to other similar pastas that use corn or rice." said Shawn Pinsky, Vice President of MXO GLOBAL INC. "Recent data released by Clinical Nutrition from a placebo-controlled study points out that daily consumption of yellow pea fiber could reduce body fat and impact energy among obese adults; pea is a leading trend in 2016: The Year of the Pulses."
According to a recent Global Pea Proteins Market Analysis, the global pea proteins market is expected to witness growth in light of rising health consciousness coupled with increasing demand for plant-based food supplements. Additionally, it cites that growing popularity of meat substitutes and increasing concern towards lactose intolerance among adults coupled with rising demand for gluten-free products are some of the key factors expected to drive pea proteins market over the forecast period.
About TOLERANT: TOLERANT is a Certified Organic, Gluten-Free, non-GMO, Vegan, Low Sodium, Kosher, single-ingredient legume-based product in the shape of pasta. Per 3oz serving, it offers 20+ grams of protein, 46 – 62% of one's daily fiber, a full serving of vegetables, complex carbs for energy and is completely allergen-free. TOLERANT is currently distributed in more than 1,000 retailers in the United States, as well as exports to Mexico, Hong Kong, Korea, the United Kingdom and Canada. TOLERANT Simply Legumes™ line offers 1-ingredient organic Red Lentil, Green Lentil and Black Bean pasta-shaped products.
TOLERANT is dedicated to providing delicious, organic, minimal ingredient foods worldwide by offering families quality products that provide tremendous nutritional benefits to support a healthy lifestyle. It believes that gluten free, organic eating habits can taste great and deliver clean ingredients for an overall feeling of health and satiety. For more information, visit http://www.tolerantfoods.com, or follow on Facebook at www.facebook.com/TolerantFoodsTwitter @Mr. Red Lentil or on Instagram @Tolerant.foods.
###