Slendier's Healthy Noodles Expand to U.S.
BOCA RATON, FL–(Marketwired – December 30, 2015) – Slendier, an Australian company that provides a full range of healthy, easy-to-prepare pastas, noodles and rice will now have its products for sale on Amazon.com, the world's largest online retailer.
The brand's products are all based on its "secret ingredient" of konjac, a vegetable that has been used as a healthy ingredient in Japanese diets for centuries. Konjac is high in glucomannan, a soluble fiber that helps contribute to a reduction in body weight in the context of energy restriction, and also can assist with the maintenance of normal blood cholesterol levels. In all, Slendier offers low-calorie spaghetti, rice, angel hair pasta, fettuccine, noodles and lasagna alternative.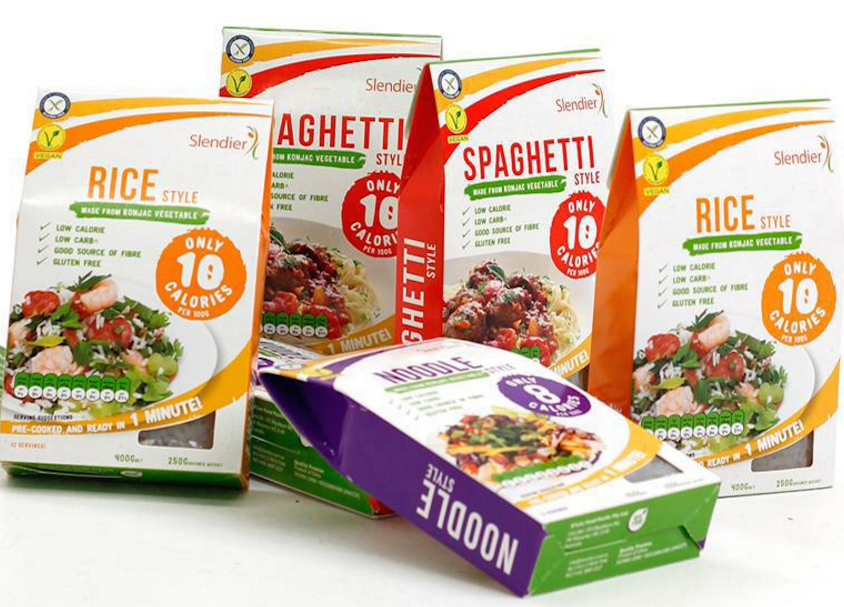 "We are thrilled that Amazon.com has decided to carry our products and offer them to its established customer base," said Peter Jackson of Slendier. "We are providing a way for people to eat healthier and still enjoy their favorite dishes, which can make weight loss so much easier and more sustainable. These are truly great tasting and simple-to-prepare solutions if you need a little boost when it comes to your healthy eating."
Slendier is based on the work of Mai V. Haven, who developed the line of healthy pastas and noodles initially as a way to help her husband with his weight loss efforts. Looking back into her own heritage, she decided to have him try traditional Japanese noodles made from konjac. The results were impressive, which is why she decided to start her own company and make her noodles available to customers across the globe. To date, Slendier noodles have become highly popular in Australia and Europe — and the brand recently launched in the United States.
All of the Slendier products are high in fiber, with its spaghetti containing twice as much fiber as standard wheat pasta, while a 100g serving has just 10 calories. The brand's products have also been certified vegan and are free of gluten, soy, dairy, fat and sugar.
"When people try to cut their caloric intake and lose weight, they often have to give up pasta — but that's no longer the case," said Jackson. "Never before has there been a low-calorie noodle option that tastes so great and contains so much valuable fiber. We are excited about the possibility of helping so many people with their weight loss goals."