Native American Owned KivaSun Foods Launches Bison Jerky
BEND, OREGON (PRWEB) JANUARY 27, 2016: KivaSun Foods, a Native American owned company, launches a line of antibiotic free, no added hormone bison jerky. As athletes and active audiences look to enhance their nutrition and improve performance, KivaSun is excited to introduce a line of jerky that incorporates one of the leanest proteins on the market. Touted by sources as "The New Beef," bison is higher in protein and lower in fat than beef, pork, and chicken and is an excellent source of iron, zinc and important B vitamins, including vitamin B12 and niacin.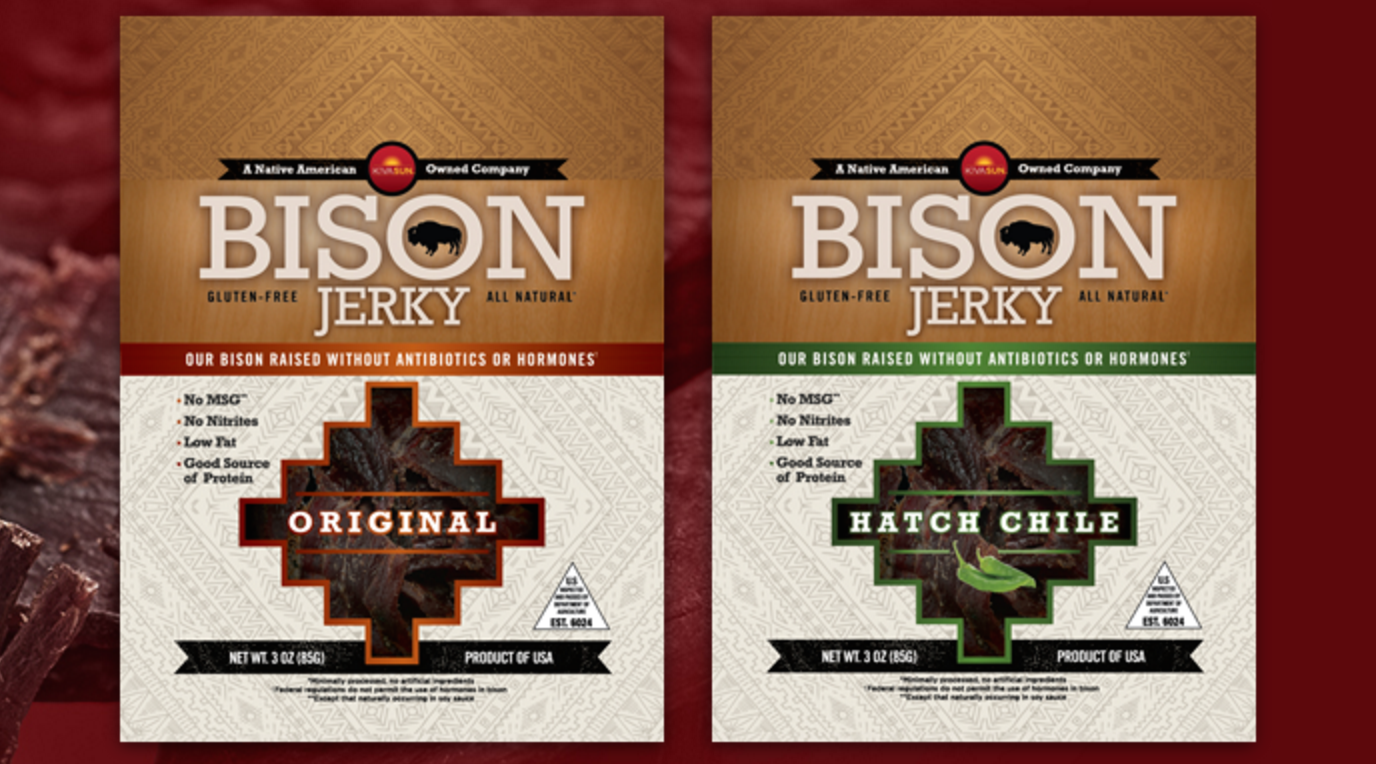 Founded by full-blooded Native American and 4-time PGA Tour Winner Notah Begay III, KivaSun is thrilled to bring bison jerky to the market. "Food is universal – it feeds the body and soul," said Begay. "Native Americans have existed on bison for centuries and now everyone – from children to athletes can experience this amazing product. The Native American heritage of KivaSun Foods is woven throughout every aspect of our company – from the company name to the development of our products, making KivaSun a truly authentic brand."
KivaSun Foods started in 2010 as a wholesaler of fresh and frozen bison steaks, bison burgers, bison dogs, and bison chili to major retailers including Costco and Walmart. As consumers continue to demand healthy and innovative snack items, KivaSun saw an opportunity to introduce an antibiotic free and no added hormone bison jerky that is portable and tastes great.
KivaSun offers bison jerky in two flavors: Original and Hatch Chile. The Hatch Chile flavor uses subtly sweet New Mexico Hatch Green Chiles in the recipe. Proceeds of sales will support the NB3 Foundation, a federally recognized non-profit founded by Begay to battle obesity and Type 2 diabetes in Native American youth. Competitively priced, KivaSun bison jerky is available to buy online at http://www.kivasunfoods.com/shop/.
About KivaSun Foods:Â KivaSun Foods was founded by 4-time PGA TOUR winner and current NBC Golf Analyst Notah Begay III. The company offers a complete lineup of bison products that are sold to both foodservice accounts and retailers such as Costco. KivaSun is centered around age-old traditions of Respect for Land and Reverence for Food. For more information, visit http://www.kivasunfoods.com.