Kunachia Launches Innovative Superfood Blend at Sam's Clubs Across the Nation
MIAMI, Aug. 26, 2015 /PRNewswire/ — Today, Kunachia, the first brand in the US to create a superfood blend that combines chia with a probiotic, began selling its new product in more than 30 Sam's Clubs including North Dakota, Minnesota, Michigan, Maryland, Florida, Illinois, Maine and Hawaii. The introduction of this product to Sam's Club comes at a time when the wholesale club is re-thinking its image and enhancing its organic offering due to increased consumer demand.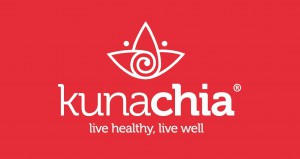 Kunachia is at the forefront of innovation, taking an ancient superfood and combining it with the latest technology to amplify health benefits. Organically harvested by dedicated farmers in Ecuador, Kunachia's chia seeds are blended with probiotics (Bacillus Coagulans), providing the fuel for better nutrition. By partnering with Unique Biotech USA, Kunachia developed a product that supports digestive health, promotes bone health and provides 1 billion CFU's per 12g serving with protein, omega-3, antioxidants, minerals and calcium, among other benefits. It is also certified organic, vegan, dairy free, gluten free and GMO-free.
"We are grateful for the opportunity to pioneer this new superfood blend in the U.S. market," said Santiago Stacey, Co-Founder and CEO of Kunachia. "Our goal is to educate consumers about the many benefits of our Chia+Probiotics blend while providing them with the resources to improve health and quality of life," added Stacey.
In addition to its numerous health benefits, Kunachia also has many social benefits. "Kuna" means "to give" in the Quechua language, and it reflects the company's commitment to offer consumers nature's most powerful superfood, while also benefiting Ecuadorian farmers and their families. These farmers harvest chia through the "Kuna Project" which has one objective: to
improve consumers' quality of life with better nutrition. Through the 'Kuna Project', Kunachia follows fair trade practices; promoting new jobs and an alternative crop cultivation process to benefit the economy of the communities in the area.
About Kunachia —Â Kunachia is an all-natural, organic, innovative superfood brand that offers the best chia products to fuel better nutrition and quality of life.
From our fields in Ecuador directly to your table, our chia goes through a strict quality control process from sowing until harvest, cleaning and packaging, avoiding use of pesticides to ensure that the best seeds are distributed and consumed.
"Kuna" means "to give" in the Quechua language, the dialect spoken by our Indigenous people living in the Andean region, and it summarizes our philosophy of giving and sharing a superfood with people all around the world. Through the 'Kuna Project' we follow fair trade practices to promote new jobs for small farmers in Ecuador and provide consumers with the best quality chia seeds.
For more information, please visit www.kunachia.com/chia+probiotics/