Overview
We hand-craft organic & non-GMO juices, smoothies & frozen treats with ethically sourced, fair-trade Amazon Superfoods like açaí. Welcome to the Tribe. ¡¡HOUSE RULES!! First of all, welcome to our fan page, we're so glad you're here! To make sure we all have fun, here are some guidelines and resources for all you fans. This is your page and we welcome all comments and questions, including criticism. That being said, we don't appreciate anything offensive, hostile or self-serving (i.e. flagrant promotional material). We also follow Facebook's Terms and Conditions and may remove any posting that is inconsistent with them, or in extreme cases, block access to this page. If you would like to connect with us directly, please email us at hello@sambazon.com. While we do welcome lively discussion, we have a no soliciting policy. So, if you have a fantastic product or service you think the community would like, email us. Now, get out there and go enjoy the community!
---
Superfruit Packs
Uncategorized
Request Access to Edit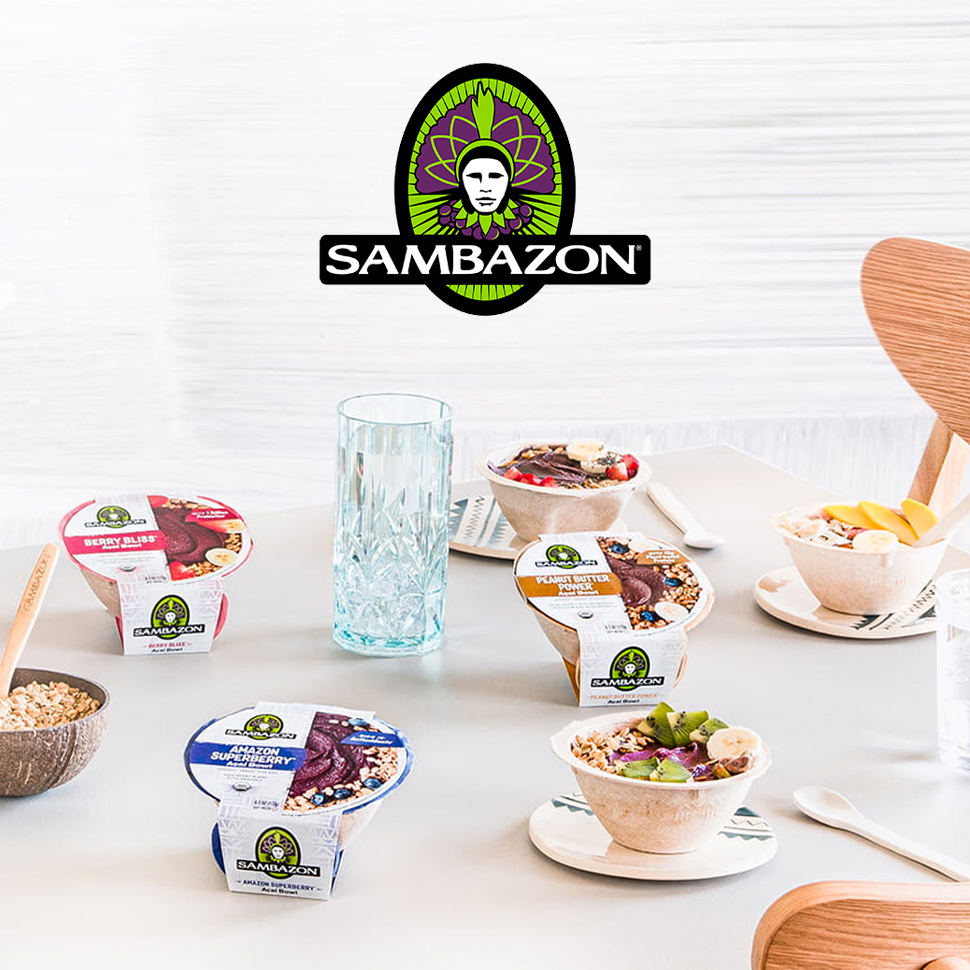 Acai food and beverage brand Sambazon announced yesterday it had secured a $45 million investment from NextWorld LLC through its growth equity fund NextWorld Evergreen LP. The company will use the new funding to grow its omnichannel presence, expanding across retail and ecommerce while also growing its cafe business.
Submit News
No retailers or e-commerce options have been specified for this brand