Overview
At Greenjoy, our mission is making veggies irresistible! We believe you should love what you eat, and that healthy food can and should be delicious! Awaken your inner foodie with our award-winning selection of Superfood Salad Dressings or take any dish up a notch with our seriously delicious, seriously nutritious, Superfood Mixes.
Request Access to Edit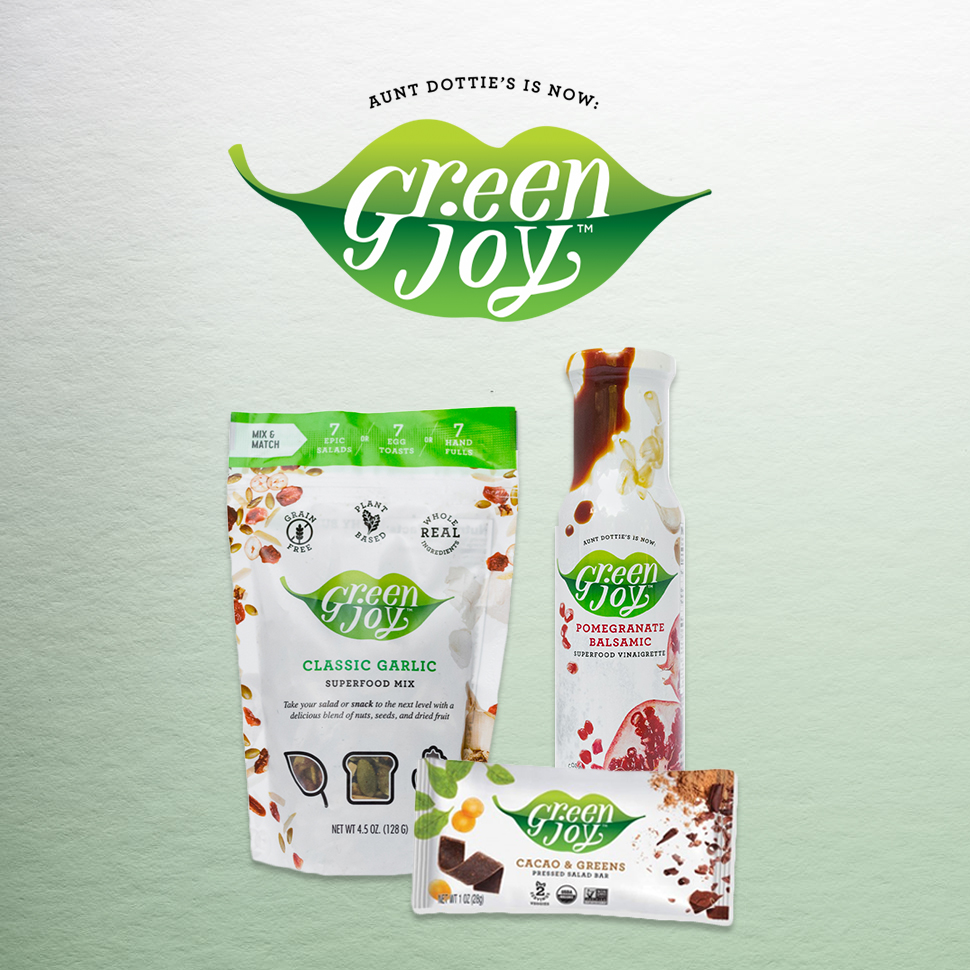 Greenjoy CEO and founder Jenny Cawthon announced last week that the superfood dressing and snack brand was closing. The South Carolina-based brand decided to end its eight year run following expensive operational issues at the end of last year compounded by the tepid investment landscape at the beginning of the pandemic.
Greenjoy, a Natural Foods Company, known for its superfood salad dressings and salad toppings, has partnered with nearly a dozen organizations to bring nourishing food to those in need.
Greenjoy, known for Making Veggies Irresistible, continues to reshape the salad dressing category with its new line of Algae Oil Dressings. Algae oil is packed with high levels of monosaturated fat and omega-3 fatty acids, the good stuff, which acts as an anti-inflammatory agent and aids in strengthening gut health.
Submit News
Retailers
Whole Foods Market
We are available for sale in the following Whole Foods Market Regions: Northeast Midwest Mid-Atlantic South Rocky Mountain Southwest
Hannaford
We are available chain-wide!
Wegmans
We are available chain-wide!
Publix
We are available chain-wide!
Online/E-Commerce
You can purchase our Greenjoy Superfood Mixes on our website!