Overview
Good food should do good. At Atlantic Sea Farms, our kelp is never dried, never dyed, and is grown at home.
---
Kelp Jars
Frozen Kelp
Request Access to Edit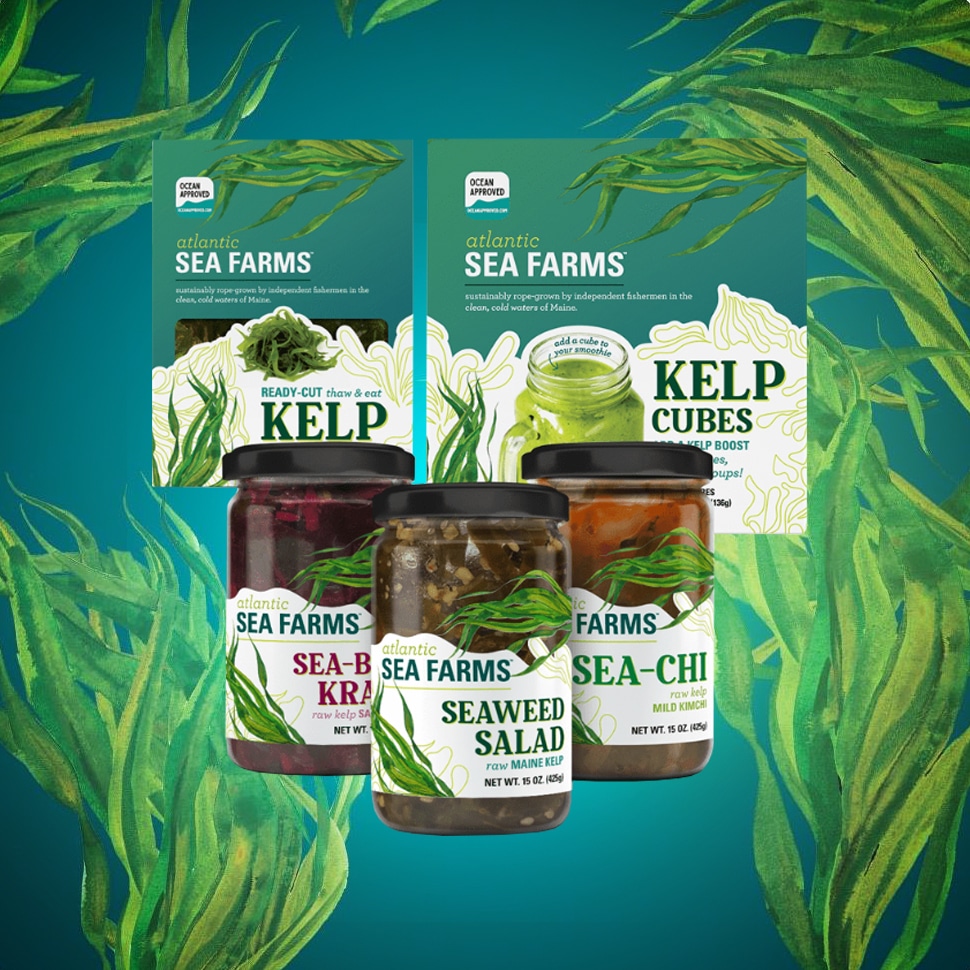 Maine is already known for its lobsters, but Ocean Approved wants the state to be known for another ocean crop: kelp. Led by new CEO Briana Warner, the company is launching a line of products under the Atlantic Sea Farms brand to bring awareness to this briny delicacy and has new investors and supply chain strategy to support this growth.
Submit News
No retailers or e-commerce options have been specified for this brand