Overview
Alden's Organic is America's best-selling organic ice cream. The brand was launched in 2004 in Eugene, Oregon where they still make every batch. Alden's offers a full range of family and personal indulgence size ice cream, frozen novelties and dairy-free frozen desserts. Alden's products are certified organic, non-GMO, and are available at over 10,000 natural, specialty and traditional stores across the U.S. The brand's parent company, Oregon Ice Cream, is privately owned and has been making ice cream in Eugene, Oregon since 1938. For more information visit: https://www.aldensicecream.com.
Request Access to Edit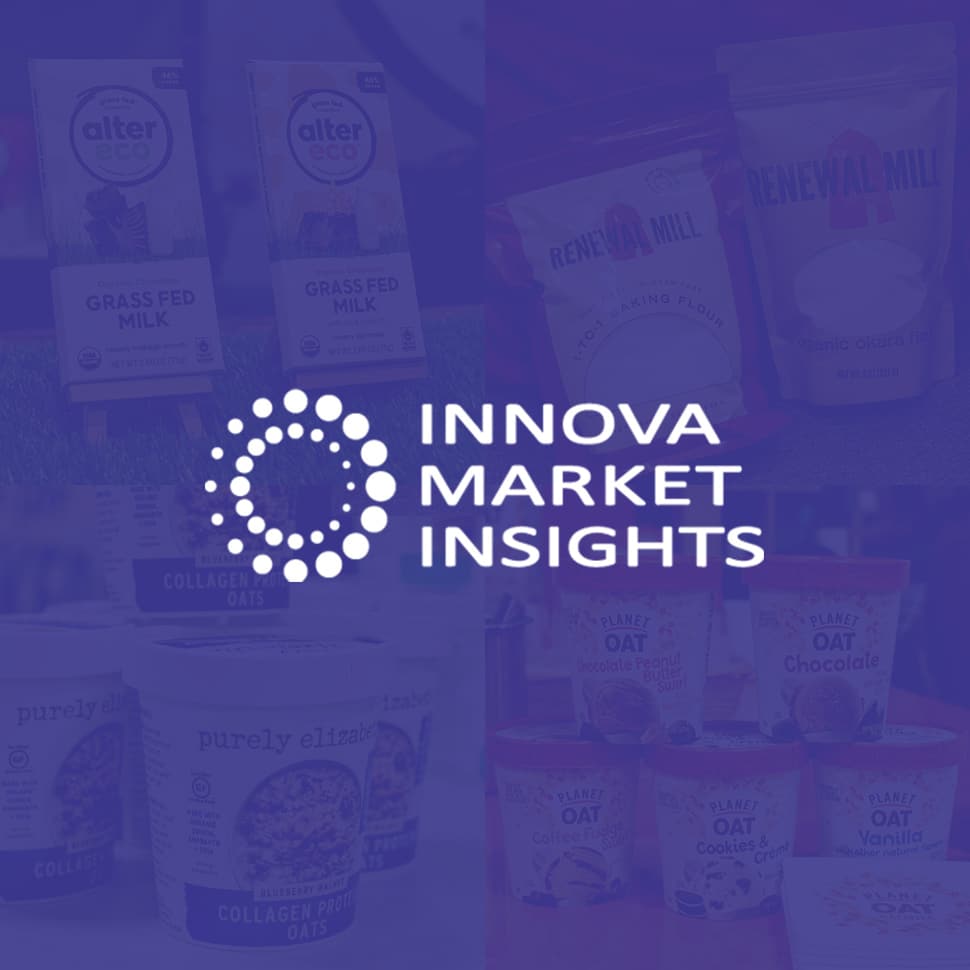 In a webinar this week, research firm Innova Market Insights listed its Top 10 Trends in Sweets and Snacks, and many of those characteristics were also displayed in products at the Winter Fancy Food Show in San Francisco.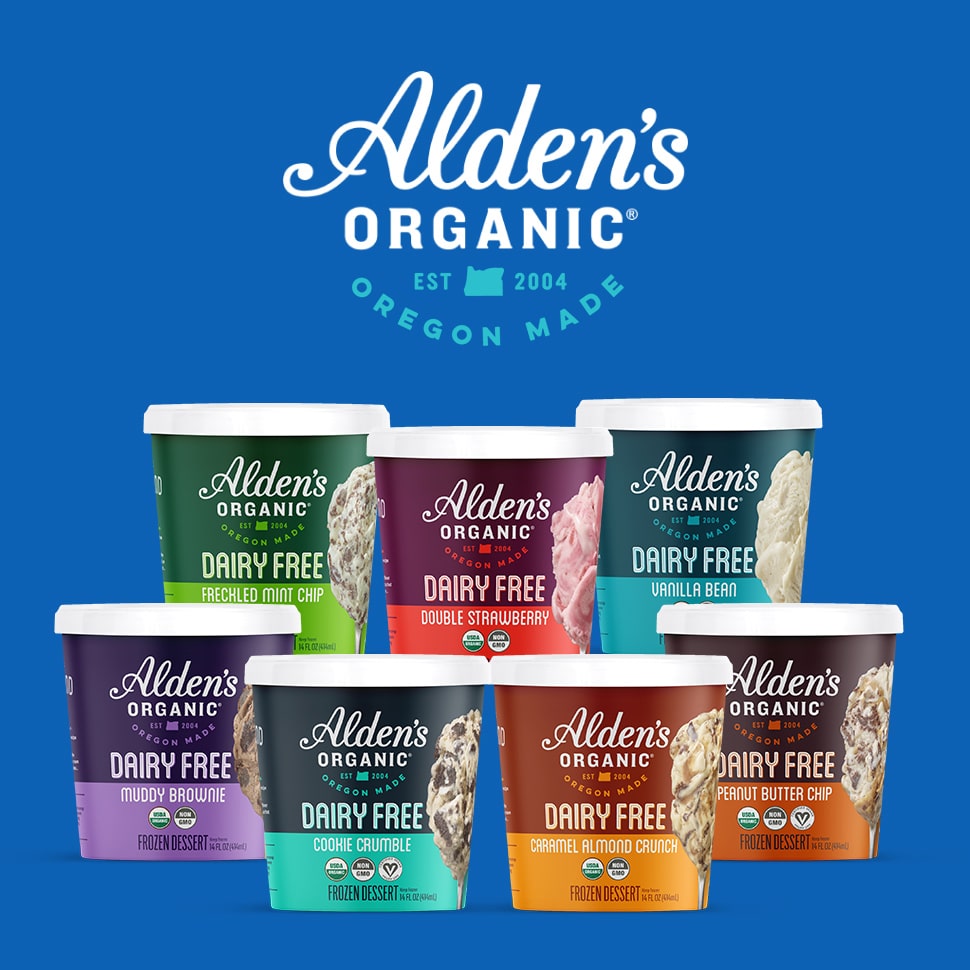 Capitalizing on the success of a top-selling novelty, organic ice cream brand Alden's is leaping into dairy-free with the debut of seven dairy-free flavors and two dairy-free treats at the Winter Fancy Food Show this week.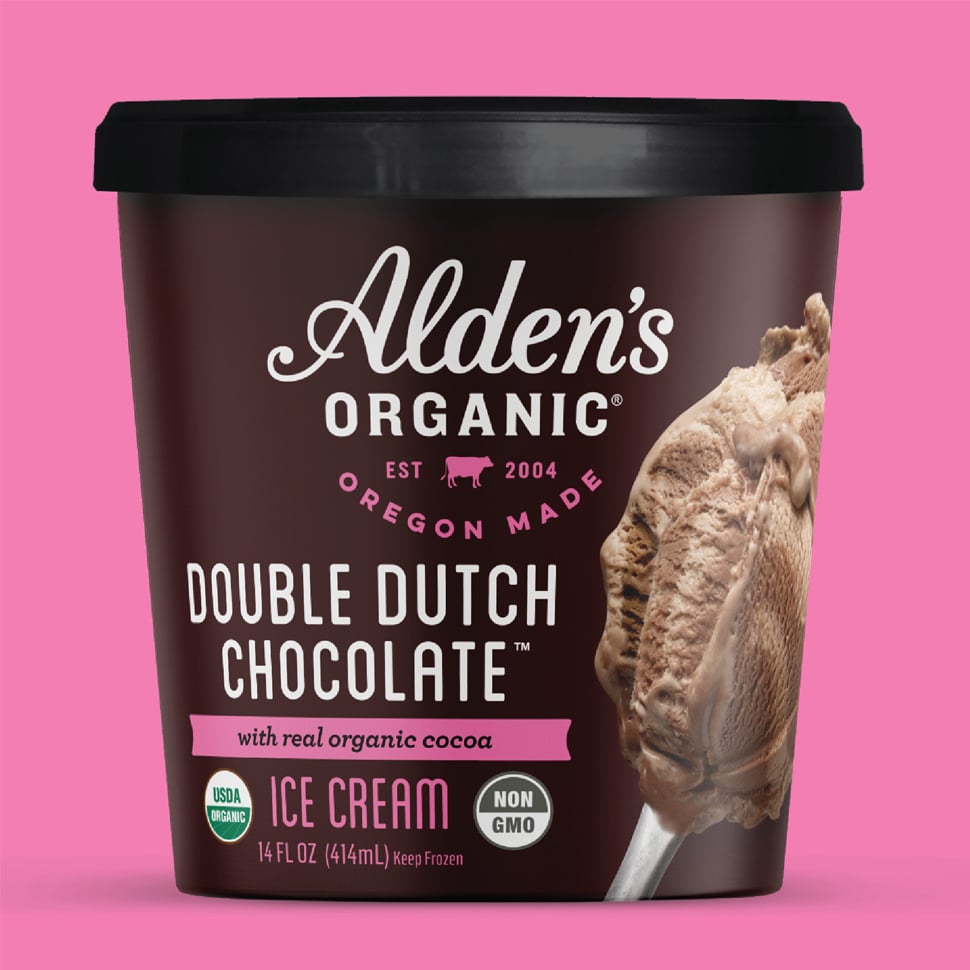 Oregon Ice Cream has been around for a long time, so maybe it was time to make some changes. The company announced this month a rebrand, a new pint line and the consolidation of its entire branded portfolio under its bestselling Alden's line.
Submit News
No retailers or e-commerce options have been specified for this brand