#SSE16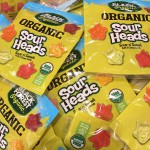 At this year's Sweets and Snacks Expo in Chicago, both natural and conventional brands highlighted their natural, organic, sustainable or healthy confections.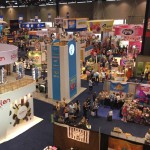 At this year's Sweets & Snacks Expo in Chicago, there certainly was a bonanza of candy, confections and chocolate to be had. But the other half of the equation, the snack industry and brands, weren't about to take a backseat. While there certainly was a sweet bent to many of the snack products, salty had its place as well. Click through to see some of the snacks we crunched our way through at the expo.
For consumers eager to indulge, satisfy and energize one bite at a time Bixby & Co. announces Bixby Bites: .5 oz single-servings of handcrafted certified organic craft candy snack bars. Bixby Bites are available in the NEW milk chocolate peanut flavor Nutty For Me and its dark chocolate equivalent Nutty For You.