Gawronski Media is the next generation digital agency for F&B
SPONSORED CONTENT FROM Gawronski Media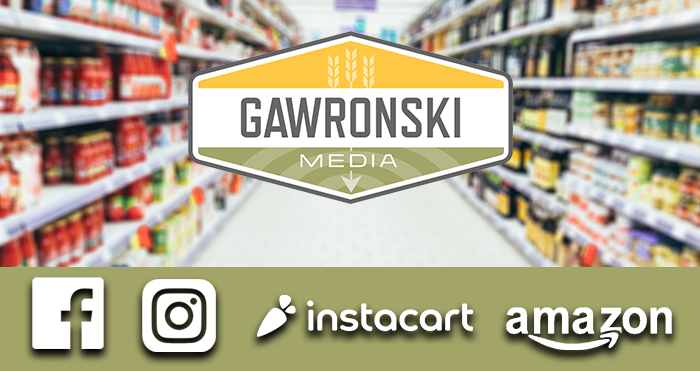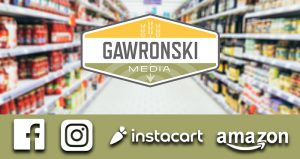 Choosing an advertising agency in the marketing world, somehow still can be a long-dreaded process for brands. What is "the right cost"? Do they understand our target audience? Does the team truthfully have the proper bandwidth and skills? And so on. Mix in the chaos of the COVID-19 pandemic, and the choice has unfortunately become more complicated.
At Gawronski Media, they're making the decision a bit easier for food and beverage brands, not only with their advanced digital media buying capabilities, but also with their deep knowledge of the industry. It begins by achieving alignment on the clients objective. Then an understanding of the economics and retail dynamics of F&B, combined with deep consumer insight. Gawronski Media will then place and optimize the digital media services for the most effective paid social (Facebook, Instagram, Pinterest), Google, Amazon, Instacart and many online grocery platforms (i.e quotient). All measured against our proprietary benchmarks of success for emerging or mid-stage brands in F&B..
The most obvious advantage food & beverage clients have attested to with Gawronski Media versus a traditional style agency, is the shortened onboarding process. There is no need for brands to describe the demographics of a newly launched retail, the capabilities of an online grocery platform, or the key ingredients that differentiates the brand from their competitors.
Having worked with a wide variety of categories (Alcohol, Healthy Snack, Frozen, Coffee, etc.) it's likely Gawronski Media is already familiar with the focal points of competition such as consumer occasions, retail channels or digital advertising platforms. This knowledge allows us to specifically identify the best media approach to reach key target groups..
After years of strategizing campaigns around grocers such as Whole Foods, Target, Albertson's etc. Gawronski Media has developed a deep understanding of the nuances brands must prepare for to drive traffic to high impact retailers. This has been especially crucial for brands prioritizing key metrics such as sales velocity. And we all know immediate velocity is key in keeping retailers ordering your products.
According to Kevin Gawronski (founder), they manage their services with an optimal blend of financial return and marketing success . While traditional agencies are still set on pushing impressions and reach, Gawronski Media is hyper focused on profitable sales (return on adspend), and overall growth. They understand emerging food and beverage brands don't necessarily have the unlimited budgets a Mondelez or Pepsico owned brand may have at their disposal.
Most especially during the COVID19 pandemic Gawronski Media believes their agility and ability to adapt to the almost weekly trends may have significantly set them apart from traditional agency options. "Whether it was adjusting messaging around shipping delays, communicating with Amazon daily, or partnering with instacart the second their self serve tool launched, we were ahead of the curve and all of our brands benefited from that".
If you are a Food & Beverage brand considering exploring a new paid media partnership Gawronski Media may be the perfect fit. They strive to partner with food and beverage brands aiming to grow their Direct to Consumer, Amazon, or online grocery sales. And they do it without the costs of legacy media agencies.
For more information please visit gawronskimedia.com or for direct inquiries please email info@gawronskimedia.com