Brands Take Center Stage at Project NOSH L.A. Pitch Slam
At the upcoming Project NOSH L.A. conference, a select group of better-for-you and natural food brands will take to the stage for a unique Battle Royale. And amidst a conference on growth strategy and investment for the next generation of organic, healthy brands, the sharks will be circling.
That's right. We're talking about a Pitch Slam. Five contestants. Noteworthy judges. Business plans. Drama. A well-dressed moderator. All in it for $5000, tons of attention, and the benefit of advice from both the judges and National Foodworks Services LLC, a food business incubator working closely with conference sponsor ADM.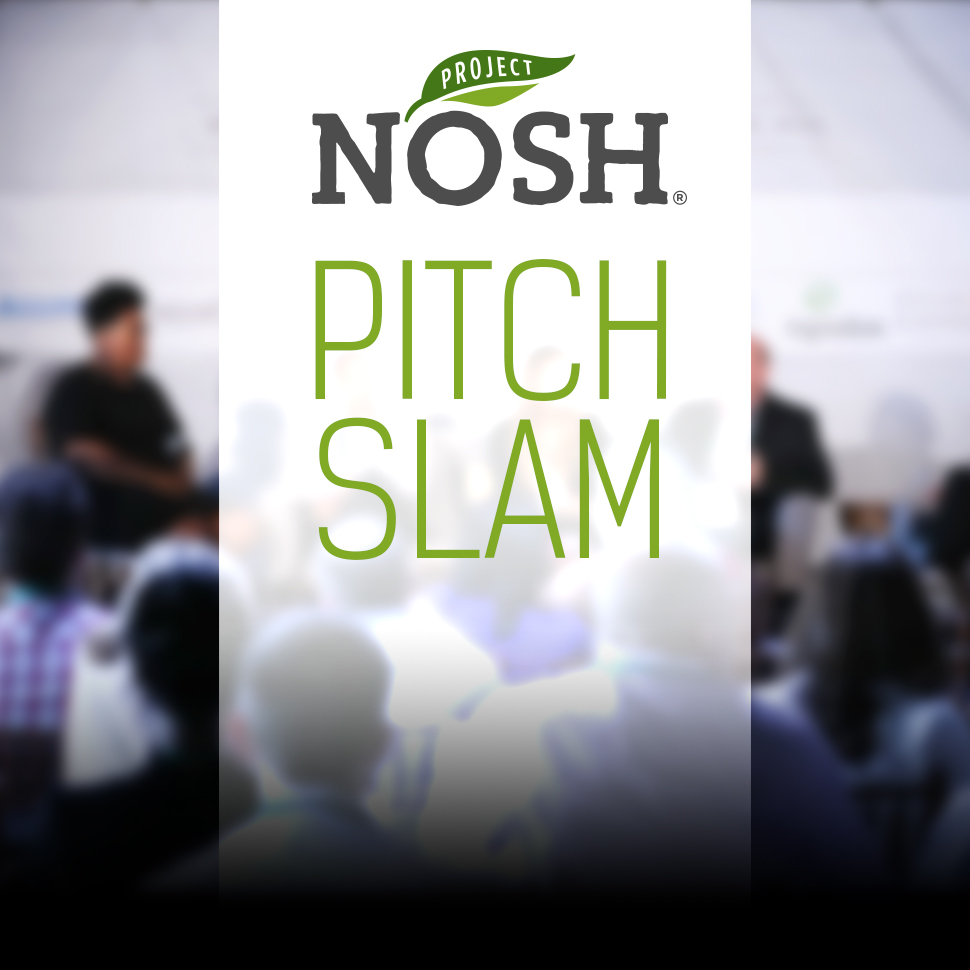 The final showdown will take place during Project NOSH L.A., when hundreds of food entrepreneurs, investors, retailers, distributors, suppliers and other talented service providers will converge to share presentations, case studies, discussions and stories about the best ways for emerging food brands to thrive and grow.
Standing before an audience at the Skirball Center in L.A. and on a live-streamed feed, finalists will be selected via an online application to give a four minute pitch about their product and to take questions from the judging panel.
All participants will have the opportunity to gain valuable exposure for their brand from the hundreds of Project NOSH LA attendees and livestream viewers as well as valuable, actionable guidance for their company from a highly respected judging panel. Judges are key industry veterans, investors, and retail and distribution gatekeepers.
"ADM has an ongoing commitment and longstanding heritage in supporting innovation and entrepreneurship in the food and beverage industry," Mark Rainey, Vice president, marketing, for ADM's WILD Flavors and Specialty Ingredients, noted to NOSH. "We are excited to sponsor NOSH's upcoming contest…and help NOSH food brands and entrepreneurs accelerate their dreams, ideas and concepts."
Applications are being accepted from entrepreneurial natural and better-for-you brand owners until Friday, Oct 14. Over 40 applications are expected to be submitted; only 5 will be offered the opportunity to present live on stage in the finals. Finalists will be selected by an internal judging panel. There is no cost to apply, although conference registration is required for those selected to compete.
Detailed information on the format and selection process can be found on the application. More information on Project NOSH LA can be found on the event homepage.
Project NOSH L.A. will be held on Nov. 2 at the Skirball Center in Los Angeles. For early stage companies, a complimentary Boot Camp will be offered on Nov. 1.
Register Now for Project NOSH LA >>
Questions about the Pitch Slam, event or attendance can be arranged by contacting Jon Landis. Some sponsorship is still available and can be arranged by contacting John McKenna.
About Project NOSH: Project NOSH covers the world of entrepreneurial packaged food companies and services that are expanding rapidly due to interest in Natural, Organic, Sustainable and Healthy (NOSH) products and businesses. The growth of these kinds of products has created an ecosystem of entrepreneurs, consumers, suppliers, employees, distributors, retailers, investors, regulators, and service providers: The goal of Project NOSH is to become the leading source of informed, comprehensive coverage and context in regard to this growing community of businesses and the larger trends affecting it, both internally and externally. Project NOSH is a publication of BevNET.com, Inc.