People Moves: Nancy Pak Named Tate's Bake Shop CEO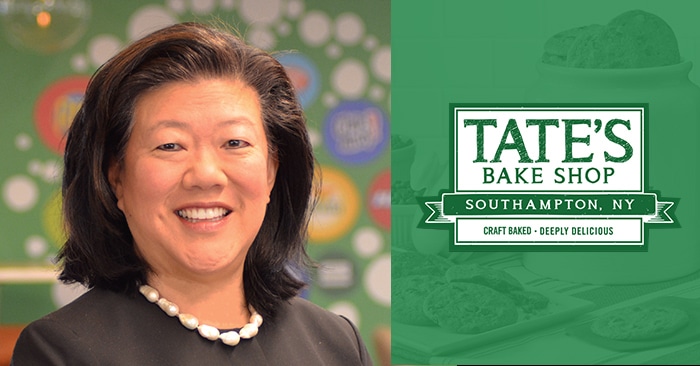 Mondelēz International Appoints Nancy Pak to Lead Tate's Bake Shop
Mondelēz International announced last week the appointment of Nancy Pak as CEO of premium cookie brand Tate's Bake Shop. Pak succeeds former CEO Maura Mottolese, who is now CEO of hot sauce brand Cholula Food Company. Mottolese oversaw Tate's sale to Mondelez in 2018.
"I'm thrilled to be part ofMondelēz International and to have the opportunity to lead Tate's Bake Shop," said Pak in a press release. "Tate's has been a real pioneer in the premium cookie category, with amazingly loyal fans and followers including me! I'm honored to now be part of such an amazing brand and business, and look forward to further nurturing and growing Tate's and its portfolio of delicious premium snacks."
Pak previously served as vice president and general manager at natural personal care brand Tom's of Maine for four years, during which she oversaw all aspects of the business including marketing, manufacturing and finance, driving growth with new channel distribution and e-commerce, according to the release.
"Nancy is a passionate, accomplished individual who brings with her a wealth of experience in broad consumer packaged goods, as well as a proven ability to grow beloved entrepreneurial brands like Tate's Bake Shop," said Glen Walter, EVP and president, North America for Mondelēz International.
Bobby Chacko Terminated as Ocean Spray CEO
Ocean Spray Cranberries announced this week that CEO and president Bobby Chacko has been terminated for "violation of the company's policy against harassment," according to a statement shared with NOSH. James D. White, a board advisor for the company since June, has taken over as interim CEO as the company has begun the search for Chacko's permanent successor.
"At Ocean Spray, we have pledged to hold everyone accountable and ensure that every decision is made in the best interest of the cooperative," said Peter Dhillon, chairman of the Ocean Spray board of directors, in a press release. "It should be noted that Bobby Chacko helped to right the ship at Ocean Spray and set us on a new path. However, no matter how valuable someone's contributions may be, we simply cannot accept a violation of our company policy."
White previously served as president and CEO of Jamba Juice from 2008 to 2016. He also serves as chairman of the board of Fair Trade USA.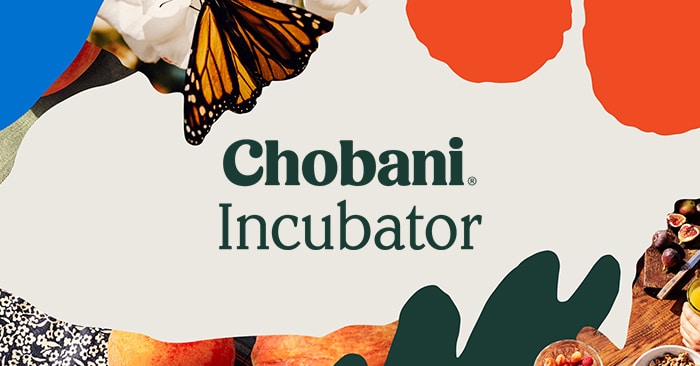 Chobani Incubator Sees Two Staff Departures
Sarah Nathan and Mitch Rubin, two of the Chobani Incubator's three staff members, both announced their departures last month.
Rubin, the incubator's program manager since fall 2016, has been accepted to Columbia University's Master of Sustainability Management degree program, according to an email from Zoe Feldman, the Incubator's director and head of new ventures.
"I am grateful to him for all the hard work he's put into seeding and growing the Chobani Incubator program, from CPG to food tech and beyond," Feldman wrote. "It has been my pleasure to work with Mitch for the past 15 months and I know that those of you who have worked with him feel the same."
Nathan, the incubator's program specialist, joined the team in May 2018 and was previously VP of business development at ReGrained. In a LinkedIn post, Nathan wrote that she is "extremely proud of the lives and entrepreneurs I've touched over the past year and a half."
According to Chobani, the Incubator will continue to run "as usual" and will announce its spring class in April.
Michael Schall Leaves Whole Foods Market
Michael Schall, who worked in global growth and business development at Whole Foods Market, announced his departure from the natural grocer last month. Schall joined Whole Foods in 2011 as business development advisor before moving into his latest role in 2017.
"I feel fortunate to have worked with some of the greatest people in natural foods and supermarket retailing, as well as some amazing leaders from Amazon," Schall wrote in a post on LinkedIn. He added that he was grateful to Whole Foods CEO John Mackey for "giving me the opportunity to ply my trade."
Schall is also the founder and managing director of food industry consulting firm Schall Consulting Group, according to LinkedIn.
Tyson Ventures CFO Joins Big Idea Ventures
After announcing his departure from Tyson Ventures in December, former CFO Tom Mastrobuoni announced last month that he had joined plant-based foods and alternative protein venture capital firm Big Idea Ventures as venture partner. Mastrobuoni joined Tyson in 2017 and has previously served on the board of alt-protein brands such as Beyond Meat and New Wave Foods.
"Big Idea Ventures is focused on solving the world's greatest challenges by backing the world's best entrepreneurs," he wrote in a post on LinkedIn. "The team has built a solid foundation to do just that I and look forward to building on the work they started."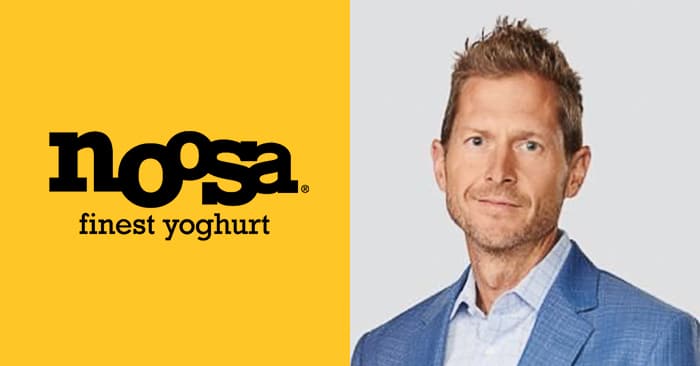 Jason Veith Joins Noosa
Sovos Brands announced last month that Jason Veith has joined Noosa Yoghurt as senior vice president, general manager after serving as CEO of prebiotic soda brand Poppi.
"I am incredibly honored to join Sovos Brands during this exciting time of growth and transformation for the company, and I'm personally thrilled to lead noosa, a brand which I have long admired and which I believe has an incredibly bright future," Vieth said in a press release. "I look forward to working with the noosa team to unlock the brand's potential as we continue to delight consumers and exceed the expectations of our retail customers."
Poppi co-founder and CEO Stephen Ellsworth told BevNET last month that Veith's departure from the Dallas, Texas-based brand to join Colorado-based Sovos Brands made sense geographically, as Veith is based in Boulder.
"With the opportunity at Noosa, it allowed Jason to keep his family in Boulder while advancing in his career path," said Ellsworth. "Jason was a true pleasure to work with and we wish him nothing but the best."
GoodBelly CEO Alan Murray Discusses Departure
Alan Murray has stepped down as CEO of probiotic drink and snack maker GoodBelly, the company announced in late December. Murray joined GoodBelly in 2011 after serving as CEO of Tetra Pak North America.
Murray told NOSH that he plans to continue his work with "public and private equity sponsored companies in the natural foods space" after holding board roles during his time at GoodBelly, though he will not hold an official board role with the company.
During his time with the brand, Murray said he's seen consumer interest in gut health grow.
"The knowledge about the role of the microbiome in digestive and immune health has exploded," he said. "Research in this area has attracted enormous funding and the number of products has and will continue to increase."
Other People Moves Include:
Katie Marston joined Once Upon a Farm as CMO after serving as VP of marketing at Brew Dr. Kombucha for two years.
David Woods stepped down from his position as senior category merchant, salty snacks and shelf-stable dips and salsas at Whole Foods Market.
Biltong beef snack maker Stryve promoted CMO Jaxie Alt to co-CEO last month. The brand also recently added Alex Hawkins as COO, Billie Winkle and CFO and Bruce Boettner as CSO.