The Checkout: Hemp & Cannabis Updates, Grocery News, Snacking Trends
Welcome to The Checkout: an express lane for weekly news you need to know, always 10 items or less.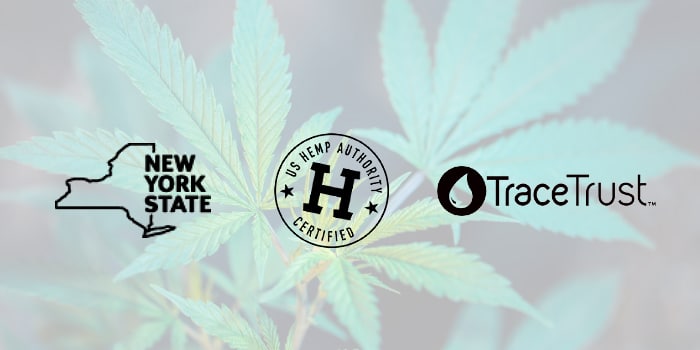 A Greener Future: NY State Regulates Hemp Products; Two Quality Certifications
As cannabidiol (CBD) food and drink products await regulations from the Food and Drug Administration (FDA), establishing guidelines is falling into the hands of states and industry groups.
New York Governor Andrew Cuomo signed a bill Monday creating comprehensive laws for the manufacture and sale of hemp and hemp extracts — including cannabidiol (CBD). Although the bill does not change the legality of CBD in food and drink products, it does establish what are likely the country's strictest standards thus far for testing and labeling hemp extracts, along with sweeping licensing requirements for industrial hemp growers and extract manufacturers. In particular, the bill follows the federal guideline that hemp extracts cannot contain more than 0.3% of tetrahydrocannabinol (THC.)
"The hemp industry in New York is exploding and with that growth comes a responsibility to regulate the industry in a way that helps ensure its long-term viability and protects consumers," Governor Cuomo said in a release. "By establishing a regulatory framework for producing and selling hemp and hemp extract we can set the industry on a path to continued growth in a smart, safe way that empowers both farmers and consumers."
Additionally, the state will host a hemp summit in January — which should help further clarify the rules and regulations. In the past year, NYC-based foodservice establishments were cited by the city's Department of Health for serving CBD in food and drink, with the state maintaining that the practice is illegal. A NY Department of Agriculture spokesperson told NOSH that despite the new bill, the state's position on CBD in food and drink hasn't changed.
"The Department does not allow the addition of CBD to food and beverages," the spokesperson said. "Our Research Partner Agreement, through our Industrial Hemp Agricultural Research Program, allows the manufacture and sale of CBD as a dietary supplement, which ensures that it meets strict requirements for manufacturing, labeling and advertising for increased consumer awareness and protection. This bill does not change that."
Meanwhile, two industry organizations are seeking to create quality standards that help consumers identify trustworthy products. Trade organization U.S. Hemp Authority this week updated its Hemp Authority Seal requirements to further hone in on the industry's needs. While the newly released "Version 2.0" prohibits genetically-engineered hemp, it allows others GMO ingredients as long as they're disclosed on ingredient labels; all products must also include the hemp's country of origin.
The U.S. Hemp Authority will begin audits in January for the over 50 companies that have the seal, who will need to comply by May 31, 2020.
Another organization, TraceTrust, this week launched the first independent certification for cannabis food and drink products. With the tagline "Edibles are Credible," a team of food industry veterans hopes to promote accurate dosing and product quality via third-party certification for ingestible products. The two certification options include 'TrueDose' for cannabis and 'hGMP' for hemp.
"We really want to be ahead of the regulatory [guidelines] and be part of guiding the ongoing conversation between medicine, academia, technology, food, beverage and agriculture — bringing the ecosystems together," CEO and founder Merril Gilbert told NOSH.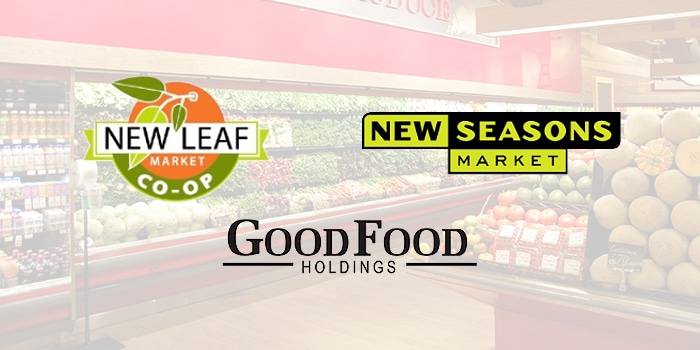 Grocery Acquisitions, Divestitures
Some retailers are rethinking their strategies as they aim to keep up in an evolving landscape. This week Oregon-based organic and natural grocer New Seasons Market and its subsidiary, New Leaf Community Markets announced they will merge with Good Food Holdings, a holding company that already owns Bristol Farms, Metropolitan Market and Lazy Acres Natural Market. The deal is expected to close in 2020.
Both New Seasons and New Leaf are certified B-corporations — the world's first grocers to receive the certification, they claim. The stores will continue to operate independently: New Seasons has 21 locations in the Portland and Southwest Oregon area, while New Leaf has five along California's Central Coast. In a release, Good Food Holdings representatives said the company will focus each store's presence around their respective home regions.
"This partnership with Good Food Holdings ensures our longevity as a community cornerstone − one that continues to nourish our neighbors and staff, inspire environmental stewardship and champion the local food economy, as we have done since 2000," said Forrest Hoffmaster, CEO of New Seasons Market and New Leaf Community Markets.
Additionally, during its third quarter earnings call last week, retailer Kroger announced that it will sell its ownership stake in Colorado-based natural foods chain Lucky's Market. Since Kroger's investment two years ago, Lucky's grew from 17 to 39 stores, but due to increased competition in recent years, has proven less profitable than predicted.
Across all banners, the retailer saw Q3 net sales of $28 billion, with same-store sales growing 2.5% and digital sales growing 21%.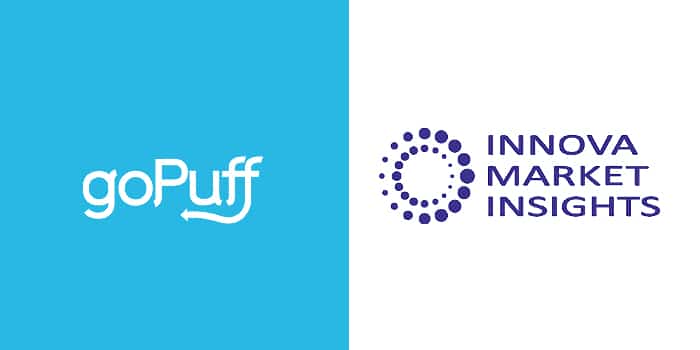 Innova Market Insights and goPuff Unwrap Snacking Trends
CPG delivery retailer goPuff released its first 'Off the Shelf' report — noting that although its top selling snack of 2019 was Flamin' Hot Cheetos, consumers do want healthier products.
Of the current assortment, the most popular better-for-you products included Harvest Snaps Green Pea Crisps, Oatly Original Oat Milk and Good Health Veggie Stix. But 24% of shoppers buying better-for-you products also still indulged in traditional snacks, the report noted. goPuff, which provides over 2,500 food, drink and personal care items in over 150 metro areas, also found regional snacking trends, with ice cream, especially Ben & Jerry's, most popular in the Northeast and spicier snacks seeing the most traction in the Midwest.
Indeed, Americans want their snacks. Research firm Innova Market Insights found that more Americans are replacing meals with snacks throughout the day — resulting in more consumer interest in snacks with higher nutritional value. For example, nutrition-packed nuts and seeds saw a compound annual growth rate (CAGR) of 11% between 2014 to 2018. But it's not all about nutrition, Lu Ann Williams, head of innovation at Innova Market Insights, noted in a release.
"Enjoyment is still a very strong driver behind snacks purchase," Williams said in the release. "When asked why they buy salty snacks, 40% of Americans named taste and a further 22% said it was to treat or reward themselves, so innovators need to balance nutrition and taste to ensure that salty snacks remain competitive for all snacking occasions."