Summer Fancy Food Show: C-Stores Reach Beyond 'Gas, Cokes and Smokes'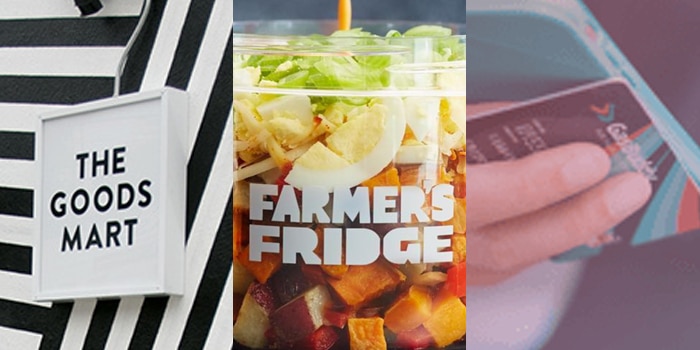 In a presentation at the 2019 Summer Fancy Food Show in New York City this week, experts discussed the future c-store experience: one with cleaner food and drinks and efficient ordering systems — all with a personalized touch.
The panel, hosted by Dave Donnan, former partner at management consulting firm A.T. Kearney, featured Rachel Krupa, founder of modern c-store The Goods Mart; Shayna Harris, chief growth officer at fresh food vending machine company Farmer's Fridge; and Frank Beard, analyst for c-store and retail trends at tech company GasBuddy.
Donnan began by noting that c-stores face new challenges, in particular as many consumers work and eat at home or the office and make food purchases outside of traditional retail channels, such as through a restaurant delivery app or food truck. Still, new technological innovations are making it "really exciting to be in convenience," he said.
Beard said that 12 million people per month use GasBuddy to inform their gas purchases; through that, the company gleans insights to improve the c-store experience. Bigger, cleaner c-stores with high-quality products are becoming the norm, and the c-store industry is "moving rapidly into the specialty direction," he said. According to GasBuddy, c-stores saw higher visitor uplift during Memorial Day (69%) than QSRs (27%), and in a survey, 75% of respondents said c-store quality has improved over the last five years.
Additionally, 78% of millennial and Gen Z consumers are visiting c-stores once per week. Traditionally, the reason was impulse or necessity, Beard noted, but with specialty snacks, beverages and food service becoming prominent, customers have more reasons to make frequent visits. Fresh and healthy foods also play a major role, he said.
"Retailers are in a good position to win," Beard said.
In creating The Goods Mart, Krupa has found success by focusing on customers, community and a curated selection of better-for-you products. Her store, which she described as "7-Eleven meets Whole Foods Market," has two locations: Silver Lake in Los Angeles and SoHo in New York City. The store does not sell products packaged in single-use plastic bottles, donates tips to local nonprofits and prices all items under $20.
"We want everyone to come in and find something," she said.
Both store locations see core customers across demographics, she added. Though the New York store is only 400 square feet, a lazy Susan in the middle allows easy access to products and has helped make the customer experience memorable, she said. Merging technology with the "human touch" is important, she noted; for example, when the team received many requests for Red Bull at the Silver Lake location, staff members instead helped introduce customers to natural RTD teas. Three out of five of those customers returned for the natural product again.
"I believe people need [human interaction] more than ever now, even in convenience," she said. "You need someone personally prescribing things to you, even in how you eat and what works for your body."
Meanwhile, Farmer's Fridge is using digital tools to reinvent the vending machine experience into one filled with colorful, healthy meals and snacks.
"You can still tell a handcrafted story even if a person is not there to share it with you," Harris said.
The Chicago-based company operates automated refrigerators that function like "mini restaurants," according to Harris, with over 300 units in office buildings, hospitals and other locations. Each has a unique planogram and a "bummer button" customers can hit when a product is empty, along with a smartphone app to find locations, review foods and earn rewards. Harris said Farmer's Fridge attracts new customers with clean displays and sustainable packaging that's "as transparent as possible," either recyclable mason jars or sandwich boxes, and new customers also receive half off their first order.
Spoilage is one of the biggest cost drivers of working with fresh food, but as the Farmer's Fridge grows, the products' costs will decrease, according to Harris. The company's retail partners include 7-Eleven and Walgreens, and it will soon launch in CTA stations in Chicago.
The convenience channel is still "extremely fragmented," with two-thirds of U.S. c-stores still single store-owned and operated, Beard said. The most successful ones are privately-owned regional companies with few national brands, he said. Examples of excellent innovation include Buc-ee's, based in Texas, an early adapter of touch screen technology, and Pennsylvania-based Sheetz, which Beard said operates "one of the most successful made-to-order food service [programs] in the industry."
Beard said c-stores can gain a foothold with consumers by creating an "authentic personal touch," which begins with setting a work environment where employees want to stay long-term. Additionally, retailers should use a diverse range of products to "cast a wider net," but also work with CPG brands to target the right customers and help them avoid "decision fatigue."
"Brands need to figure out how to get in front of the people likely to buy their products — and tell the story before they get to the store so they know what to look for," he said.