Sauce in the City: Getting Started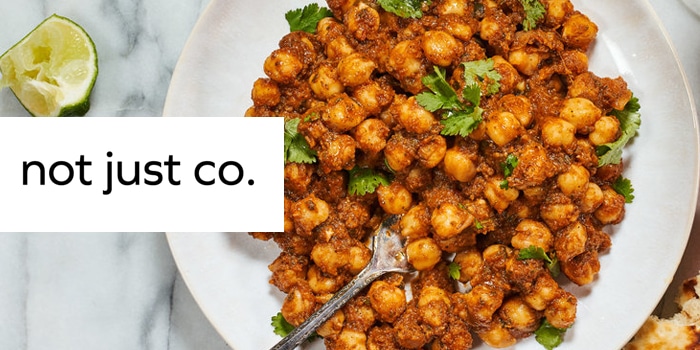 Welcome to Sauce in the City – a new column on NOSH exploring the day-to-day business of starting and scaling a new food business.
What if you want to tell the story, and write it too? Not in a literal way, I've been doing that for a decade – sitting down with anxious, excited, bursting-at-the-seams food entrepreneurs to find out what they are cooking up and why. In journalism, I would sit on the opposite side of the table from those building a business, chronicling their successes and failures at arms length.
I've reviewed restaurants and written weekly columns for The Boston Globe, filed food and travel stories for Saveur, sat crouched with a shotgun mic in cramped storage rooms to report for public radio, and discussed faraway kitchens on Christopher Kimball's Milk Street. And I always light up at the same time my subjects do — when they forget what the PR person told them to say (or better yet, when they have no handlers) and they're relaxed enough to stop scripting themselves so they can get to the good stuff: how they spent the first year in business split between Chinatown bus rides, 3 a.m. commissary sessions, and working full time to pay the rent. How, after cooking all day, they sold food out of the back of their car to nightclub patrons. How after being diagnosed with a food allergy they dove full time into making a replacement product they love, and everyone else does too.
But to me, these aren't just great stories that needed to be told, though I spent years telling myself that's why I couldn't get enough of them. Hearing about the ups and downs, life lessons, and near implosions of these fledgling companies only made me more curious about whether I might have what it takes to start-up something myself.
Now, before you roll your eyes and fall to the floor laughing at my naiveté, let me say that I have a bit more than armchair experience in the food-biz department. I was 21, and working as a waitress while putting myself through Boston University's Master's in Gastronomy program, when I started The Pocket Garden, a personal chef business where I spent 12 years developing recipes, scrubbing dishes, taking out the trash, and seeing what a challenge it can be for families to get dinner on the table. That's how I subsidized a food-media career, and that's where the idea for my new venture, not just co., was born.
One of the families I cooked for had a farm share. That meant each week I was staring at a box of fresh produce, trying to figure out how to turn it into meals that would please two young girls and their parents more adventurous palates. What started as a sauce for spaghetti and meatballs soon became a topping for enchiladas, a chili starter, a way to simmer shakshuka, and the base of many Instant Pot dishes. Made with 10 veggies, gluten-free, and vegan, I knew if I could get it into a jar that it could help a lot of people eat better at home, and "not just pasta sauce" could be the flagship product in a whole line of versatile modern pantry staples.
But first I needed some help. Last summer, on a sweltering June lunch break, I approached my co-founder Jacqueline — a fellow cooking teacher —at the Boston Public Market. She was fully-employed, and six 6 months pregnant, and it took her less than 48 hours to say, "Let's do it."
The movie-montage that got us to today goes something like this: midnight pH testing with my scientist-husband; sending samples to the University of Nebraska in a homemade cooler that somehow makes it through the U.S. Postal Service; stalking co-packers who want nothing to do with us; Jacqueline in a hairnet nursing her newborn at the plant during our first run; driving across two state lines with my puppy, pregnant belly, and 3 year-old son to deliver a single case of sauce to a new account. You get the picture.
It's intense, but we're not special. There are thousands of founders with the same crazy look in their eyes and the same dark circles around them trying to get this job done. But I started wondering if sharing our ups and downs might make other founders feel less alone in the journey, and if I could use my former life as a food journalist to help us all find some answers.
My first call was to Zachary DeAngelo, Founder and CEO of Rodeo CPG. I met Zach back in 2012, when he was hustling hard as COO of Little Duck Organics and I was writing about local food entrepreneurs. These days he consults for growing food businesses, and invests in brands. He put what we are all trying to do here pretty simply: "Your job as a CPG brand owner is to mitigate disaster on a day-to-day basis, with relative grace."
We chatted for almost an hour about co-packing, distribution, and fundraising, but what I really wanted to know was, what were the mistakes he made back when he was in my shoes, and if he could go back in time, how might he approach those challenges differently. Here's what he had to say:
Be cautious as you take on investment. "We kept valuing ourselves way too high and spending too much money."
Put a premium on doors vs. velocity. "Be in 200 stores selling really really well, not not selling in 2,000", says Zach. "More than half the doors we were in were not a good fit…focus on velocity where you are sold."
There are no shortcuts here, food businesses are hard to grow, and it takes time. "You need a great product, good team, and a good innovation pipeline. You've got to build a solid business by whatever means you have to."
It's funny, because when you lay it out like that it sounds simple. Of course these are some of the most important issues when scaling up a company — but it's easy to get overwhelmed with the everyday and lose focus on some of the most critical pieces of the puzzle when you're chasing invoices, cold-calling buyers, and asking for intros.
So these are the issues we'll dig into first in this column: Investment, velocity, co-packing, hiring, and innovation. I'd love to hear from you about how your company is handling these challenges, and what answers you're still looking for. Taking Zach's lead, I'll share some of our own mistakes and what we're learning in the process.
I've heard this journey described as a rollercoaster, or a crazy train, and that there's no way to know where we'll end up. But isn't that the start to every good story?
About the author: Catherine Smart is a veteran food journalist who recently launched the Not Just Co. in the Boston area. This column is the first in a series for NOSH.com in which she will explore the challenges, triumphs, and decisions that crop up in the daily experience of the food entrepreneur.