FCI: Why Brands Are Carving Connections in the Co-op Aisle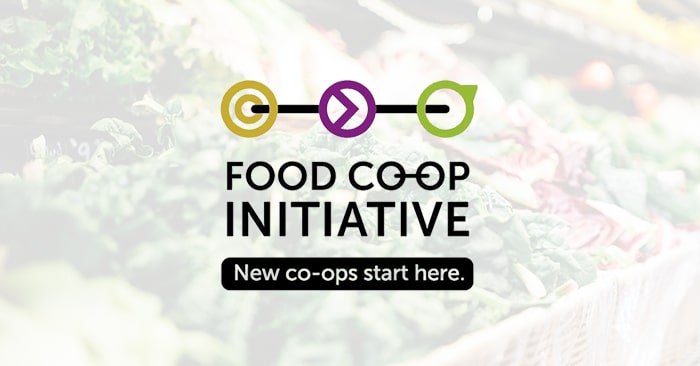 There's no doubt that, when it comes to making food choices, consumers are overwhelmed by messaging — as marketing infiltrates their experiences online and offline, most are seeking simple trust and transparency. In a conversation with NOSH, Stuart Reid, executive director of nonprofit Food Co-op Initiative (FCI), explained how co-ops can help brands connect genuinely with a different — and often more dedicated — type of shopper as well as where the opportunity is for brands to grow within the channel.
Reid noted that as some cities have watched local independent grocers close, the co-op model has received more attention. But along with typical startup costs, because co-ops are often started by consumers, they need additional assistance with business skills such as marketing and managing suppliers. When FCI started in 2005, it aimed to solve the former by helping co-ops find development grants and providing peer support. But by 2010 its platform had expanded to offer grant funding, along with free online resources and training for new co-ops. To date, its resources have helped launch 156 co-ops — with FCI funding 90 of them, Reid told NOSH. These co-ops have in turn generated $180 million in sales via 160,000 member-owners.
FCI was founded on Reid's belief that co-ops help carve a road back to community through passionate conversations around the food within the aisles. Even as niche brands gain a bigger presence in mass retail, co-op members remain loyal to the channel, he added. Co-op shoppers are proud of where they shop and are driven by the larger mission of cooperative economics and community impact. In turn, they seek brands that genuinely reflect those ethos. Once they find them, these shoppers can become authentic brand advocates.
"Co-op shoppers tend to be more engaged in their food buying– they like to see, touch and smell and enjoy the store atmosphere," Reid said. "Shoppers who share the values of cooperatives are more likely to remain loyal, understanding that if there is a price premium, it is supporting a more equitable food system and their local communities."
In addition to mission, co-op shoppers prioritize ingredient lists, strong sustainability messages and genuine founder stories — along with local brands. And these efforts to engage the shopper can pay off for brands. When FCI launched, formerly privately-owned brands like Cascadian Farms and Westbrae Natural Foods relied heavily on food co-ops in their distribution models, Reid noted.
Co-ops are also generally smaller than the average store, meaning they offer less options within a category. While that sometimes means less opportunity to get on-shelf for brands, once in stores, this can prove to be an asset. Less decision fatigue for shoppers can often mean a new brand (despite a smaller marketing budget) still has an opportunity to make a connection and stand out.
"Co-ops continue to be open to new brands, particularly when they fill a niche that other products do not," Reid said. "There is a certain trust level that shoppers have that if the co-op is selling a product it will meet their expectations. This is a subtle but very important advantage both to the store (loyalty) and the consumer (less concern about checking out everything on their own.)"
Heidi Traore, business development manager for National Co+op Grocers has similarly noted that co-ops help with supporting emerging categories, like CBD. In a presentation at NOSH Live Summer 2019, she noted that co-ops sold products like CBD and kombucha before they became more mainstream. Co-ops have leverage in garnering genuine interest in new products — and naturally can extend brand messages in an authentic way.
"It's all about community at coops," Traore said on stage. "Co-ops aren't accountable to investors; they have a vested interest in the supply chain [brands] help to build and are operating on their behalf."
And while they tend to steer toward small brands, as co-ops evolve, a "new wave" of stores include bigger name items too. It's all about adequately serving the community — as the community, in turn, serves the co-op.
"They sell what the community needs and wants," Reid said. "That's the basis of what the co-op is all about."