Distribution Roundup: Mesa de Vida Goes Nationwide at Whole Foods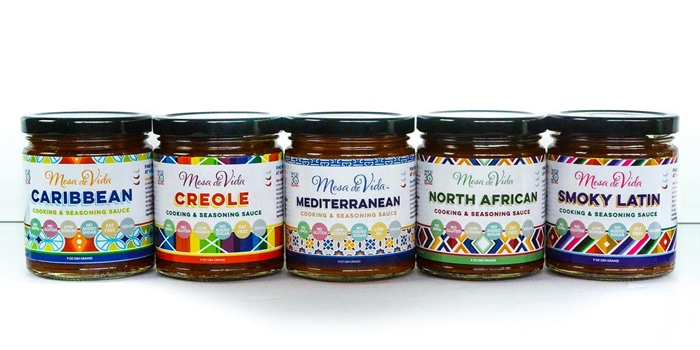 In the latest distribution news, Mesa de Vida and Soley hit Whole Foods shelves nationwide, Cali'flour adds over 3,000 new doors, and new products from Brekki and Paleo Powder gain doors.
Mesa de Vida Launches in Whole Foods Nationwide
Gourmet cooking and seasoning sauce brand Mesa de Vida has launched nationwide at Whole Foods, the brand's first nationwide retailer. The Washington-based brand's sauces were previously sold through e-commerce on the brand's website and at local retailers including New Seasons Markets, Metropolitan Market and Marlene's Market & Deli.
Whole Foods' East Coast locations will carry all five SKUs — Smoky Latin, North African, Caribbean, Creole, and Mediterranean– while West Coast locations will not carry the Mediterranean SKU. All are available at a suggested retail price of $8.99 per 9 oz. jar.
Chef Kirsten Helle Sandoval, founder and CEO of Mesa de Vida, told NOSH that building the Mesa de Vida brand was a "side hustle" for several years as she worked as a personal chef to professional athletes. She said she created the Whole30 approved, vegan and gluten free sauces — which can be used as a soup and stew starter, marinade, seasoning, or simmer sauce — as a healthy alternative to combat heart disease that runs in her family.
"Mesa de Vida is here to help people transform a few simple ingredients into an exciting, healthy, globally-inspired meal, and enjoy bringing life to their table more often," said Sandoval. "The Whole Foods shopper is the exact consumer that is looking for products like Mesa de Vida, and we are so grateful to be easily accessible to everyone that wants to stock their pantry for delicious meals anytime."
Looking ahead, Sandoval said the goal for Mesa de Vida is supporting Whole Food sales by "nurturing and sustaining strong turns on the shelf with that new community of consumers discovering Mesa de Vida."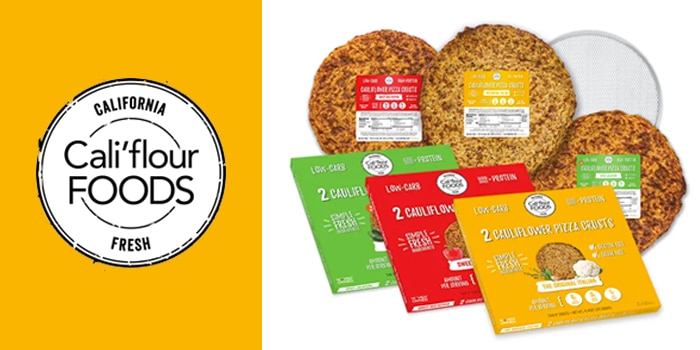 Cali'flour Launches in Walmart, Expands in Kroger
Cali'flour announced its cauliflower crusts will hit shelves at 3,000 Walmart locations next month, increasing the brand's door count to over 5,000. The brand is also expanding its Kroger footprint with three new offerings, with plans to expand to Roundy's Chicago, Fry's, Fred Meyer, Ralph's, QFC and Smith's banners.
Walmart will carry its Plain, Original Italian, Spicy Jalapeño and Sweet Red Pepper and plant-based varieties, while Kroeger has added Original Italian, Spicy Jalapeño and Sweet Red Pepper pizza crusts along with its plant-based crusts.
"This expanded Kroger distribution and the new Walmart placements are great validation that Cali'flour's clean, low carb products are resonating with mainstream consumers and poised for continued growth," founder Amy Lacey told NOSH. "While our products remain available online, we are thrilled that more consumers will be able to pick up our products in-store."
She added that she believes the brand's products "should be available to everyone, and very few retailers reach so many consumers across our country as Walmart."
Lacey said that in addition to increasing grocery distribution for its existing products, the brand will also focus on the launch of its frozen topped pizzas in September.
Cali'flour products are also available at Whole Foods Markets, Gelson's, Albertson's/Safeway, Hy-Vee, GIant Eagle, and other natural and specialty stores, along with Amazon and the brand's website.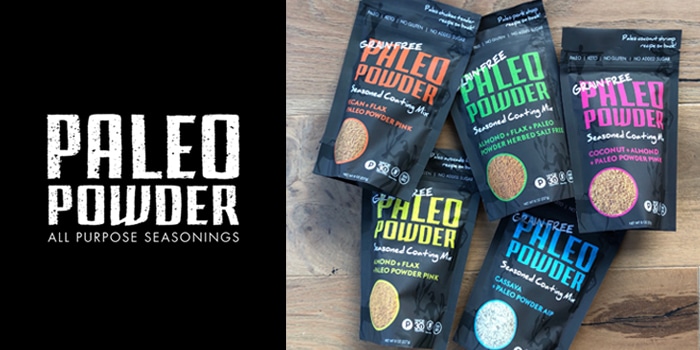 Paleo Powder's Latest Launch Hits Sprouts Shelves
Paleo seasoning brand Paleo Powder's new breadless breading is now available at 320 Sprouts locations. All five SKUs– Pecan, Almond, Salt-free, AIP and Coconut — have hit shelves in the store's gluten free set.
This is the first retailer to carry the new line, which was developed in February and is sold for $10.29 per 8 oz. resealable bag.
Founder Dustin Gersch told NOSH that the line was developed after he recognized a void in the market for breading with a dietary focus.
"Shake and Bake has been around since 1965 and [it's] not a sexy category." he said. "There is not a lot of new competition attacking this space."
The brand's all-purpose seasonings are currently sold at Sprouts, Whole Foods, Walmart, Jewel, Harris Teeter, Alberston's, Mother's Market, MOM's Organic Market and other natural stores.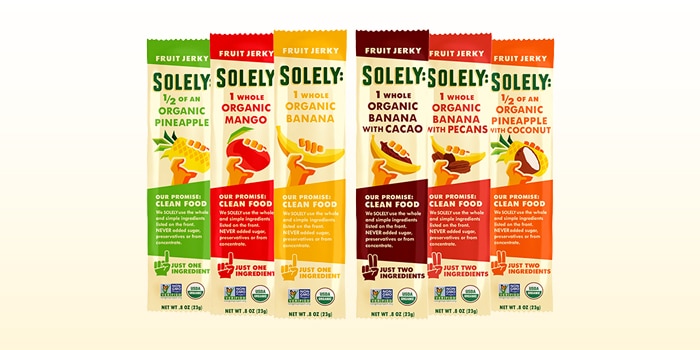 Solely Goes Nationwide at Whole Foods
Fruit jerky brand Solely has launched its line of six single and two-ingredient products at all Whole Foods stores nationwide earlier this month, accompanied by a seven week in-store promotion. Soley's products are available at $1.49 per strip.
"Launching at Whole Foods Market is an important milestone for us, because WFM's values are aligned to ours and we believe they understand our mission to revolutionize the way consumers perceive ingredient transparency and clean labels," Solely CEO and co-founder Simon Sacal told NOSH.
Looking ahead, Sacal said he was "optimistic" about Solely's future, with plans to launch new line extensions later this year.
"We're growing quickly and have the resources, through our vertical integration and sourcing relationships, to address market needs in a unique way," he said. "We see a not-so-distant future with Solely products on every retail shelf in the U.S."
Before the Whole Foods launch, Solely's fruit jerkies were sold in over 2,500 retailers, including Albertsons/Safeway/Vons/Pavilions, Central Market, REI, World Market, URM/Rosauers, Jimbo's, Mothers Markets, Natural Grocers, Sprouts and many others.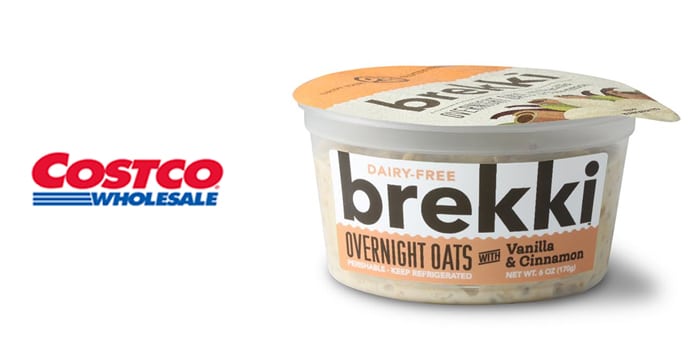 Brekki's New Flavor Lands at Los Angeles Costco Clubs
Brekki's new ready-to-eat overnight oats flavor, Vanilla & Cinnamon, has hit shelves at 15 Los Angeles region Costco Clubs. The new flavor will be available in 6-packs of 6 oz. cups for a $12.99 suggested retail price.
"Costco does an excellent job of identifying innovative options that make it easy and affordable to eat healthy on the go," said Brekki co-founder and CEO Grey Peyser. "Joining their roster is an honor. We are eager to bring awareness to the category."
Before the Costco addition, Brekki was available at approximately 400 doors across the U.S., including Whole Foods, Wegmans, Lazy Acres, Fresh Thyme Markets, and other natural food stores.
Other distribution news includes:
BAILEYS Original Irish Cream Baking Chips, a collaboration with baking powder maker Clabber Girl, are now available at Walmart nationwide.
Icelandic Provisions' Krímí Skyr has hit shelves in Meijer, Sprouts, Heinens, New Seasons, Shaw's, HEB, Central Market and Hannaford.