Distribution Roundup: Abe's Adds Ralph's, New Products at Whole Foods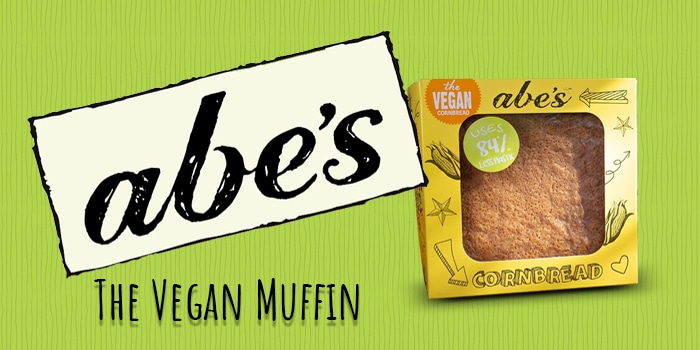 In the latest distribution news, Whole Foods adds both sweet and spicy new products with the addition of Zia Hatch Chile nationwide and additional lines of vegan cakes and muffins from Abe's.
Abe's Enters Ralph's and Launches New Products at Whole Foods
Vegan bakery brand Abe's announced it will hit shelves at all Ralph's locations at the end of the month. Select flavors of the brand's café sized muffins, mini muffins, gluten free muffins, pound cakes and square cakes will be available.
The brand will also launch new products at Whole Foods including Blueberry, Zucchini, Dark Chocolate and Banana Bread pound cakes, along with all four flavors of its individually wrapped muffins and square cake varieties. Whole Foods previously carried three flavors of its mini muffins nationally, while select locations carried other mini muffin flavors along with select flavors of its muffin 4-packs, pound cakes and square cakes.
Last month, Abe's announced a product-wide transition from its plastic packaging to recyclable paperboard boxes, beginning with its square cakes. According to the brand, the new packaging uses 84% less plastic than its previous packaging and uses a peel-able window seal to simplify recycling. Abe's will transition its mini-muffin packaging next, which is currently in testing, with the brand planning to complete the transition of all product packaging by the end of 2020.
"We always wanted to make the switch to eco-conscious packaging, but really it was our kids who inspired us to move forward and take the leap," co-founder Joby Koffman told NOSH. "The planet isn't going to protect itself."
Specializing in "school friendly" baked goods that are free from common allergens such as eggs, nuts and soy, Abe's is currently available in approximately 2,000 stores, including HEB, Lucky's, Safeway, Jewel, Earth Fare and Fresh Thyme.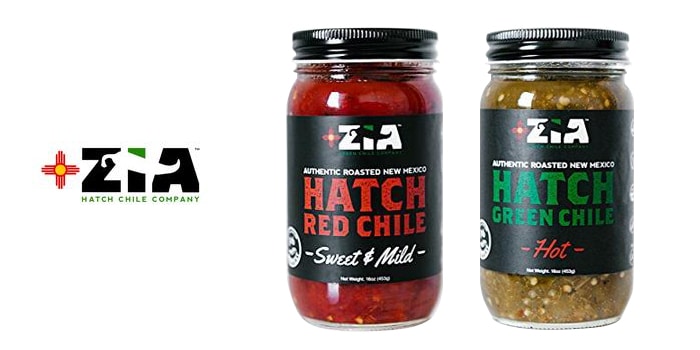 Zia Hatch Chile Company Adds 450 Whole Foods Locations
Condiment brand Zia Hatch Chile Company secured its first national retailer with a launch in all 450 Whole Foods locations this month. The brand's jarred Hot Hatch Green Chile and Sweet & Mild Hatch Red Chile will be available in the "ethnic" aisle at Whole Foods for $7.99.
"Launching nationally with Whole Foods Market is the holy grail for brands," Zia co-founder Nate Cotanch told NOSH. "We've worked really hard to get there and we couldn't have ended up with a better partner than Whole Foods Market to take this huge next step in growing our brand."
Hatch Chiles can only be grown in New Mexico's Hatch Valley due to the state's high altitude and ideal climate and soil conditions, and are only harvested once a year in the fall. Zia launched in 2014 when Cotanch, a New Mexico native, and partner Elliot Anderson introduced Hatch Chile at Brooklyn's outdoor food market Smorgasburg. Cotanch said the Whole Foods launch represents the first time authentic Hatch Chile will be nationally accessible to consumers year-round.
Christina Pearson, global category merchant for Whole Foods Market, said in a press release that this national accessibility was a selling point for Whole Foods, along with the brand's work with family-owned farms in New Mexico.
"Our stores have loved celebrating the highly-anticipated Hatch chile season by roasting fresh Hatch peppers in house, but we wanted to bring our shoppers a shelf stable version of authentic, peeled and diced Hatch peppers they could enjoy year round," said Pearson.
Zia is also currently available at Lucky's Market and Central Market, along with independent specialty food stores.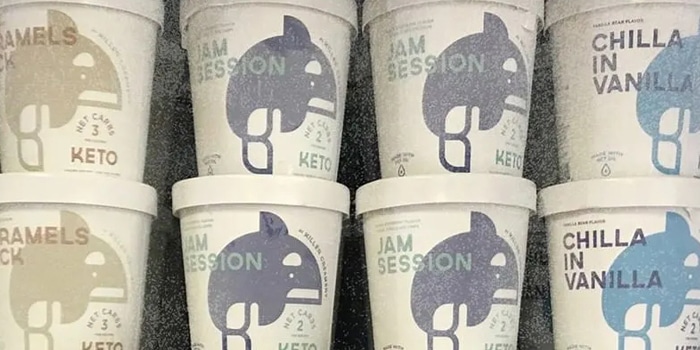 Killer Creamery Enters Fred Meyer and QFC
Keto ice cream brand Killer Creamery will be launching in 200 Fred Meyer and QFC locations, bringing the brand's total door count to 940 across 17 states. Killer Creamery is currently sold at West Coast locations of Safeway, Albertsons and WinCo and other small natural chains.
Six of the brand's flavors — vanilla, mint, brownie, peanut butter chocolate, caramel and raspberry — will be sold at the Kroger banners.
"Opening up distribution in Kroger is a big win for Killer Creamery and our team," said Louis Armstrong, Killer Creamery founder. "We are excited to add Kroger brands, Fred Meyer and QFC, to our retail list and hope to continue the expansion in 2020."
Armstrong said Killer Creamery hopes to be sold in 1,000 stores by year end and in 4,000 stores by the end of 2020.
Earlier this summer, the brand launched Free Whaley, a limited edition dark chocolate peanut butter and charcoal pint available online, with proceeds donated to support Orca research.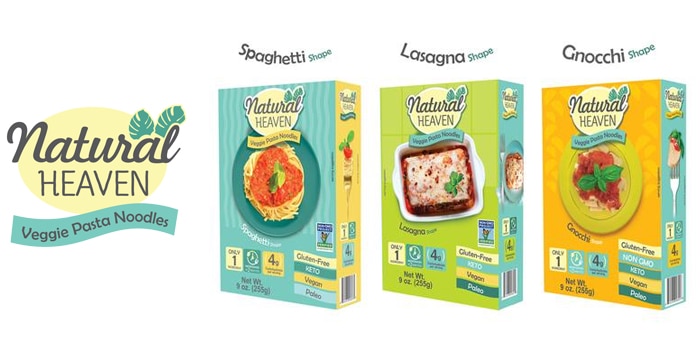 Natural Heaven Launches in Giant Eagle
Giant Eagle has added plant-based pasta brand Natural Heaven to its shelves. The brand's Spaghetti and Lasagna are now available at 130 Giant Eagle locations at an MSRP $5.99.
Natural Heaven founder and CEO Raphae Mortati told NOSH that the new distribution is part of the brand's strategic plan to enter two large supermarket chains in its first year. Giant Eagle marks the second after the brand entered Lowes Foods this year. Natural Heaven is also sold at 1,400 independent stores and small chains, and Mortati said going forward the brand will also target vitamin and nutrition stores.
"Having our young product accepted in one of the largest and most well recognized supermarket chains in the country is really an honor for all of us," said Mortati. "It really changes the way other supermarket chains look at us as a company."
Unlike other gluten-free pasta brands which tend to use a base of alternative flours such as chickpea or rice, Natural Heaven's pasta line only contains hearts of palm.
Other distribution news includes:
Costco locations in Phoenix, San Diego and Denver have added Drake's Organic Spirits Spiked Ice freeze-and-eat adults popsicles, with additional locations to be announced soon.
Lifestyle brand Anya's Apothekere's new gourmet fermented honey sauces are now available at all Fresh Market locations and online through UnCommonGoods, Faire and the brand's website.
FireFly Farms' 12-month aged goat cheese Bella Vita has launched exclusively at Whole Foods locations in the Mid-Atlantic and Northeast.