Abe's Begins Transition from Plastic to Recyclable Paperboard Packaging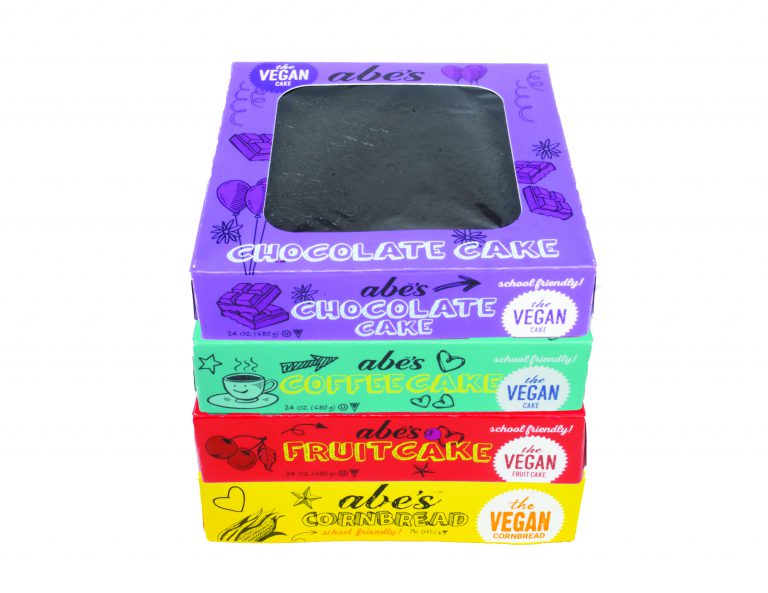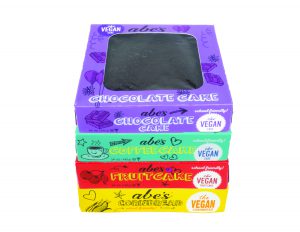 NEW YORK— Abe's, the first and only nationally branded vegan muffin company, is proud to announce that it is beginning a product-wide transition from plastic packaging to largely recyclable paperboard boxes.
Abe's will execute its packaging transition in phases, the first stage being its new square cakes launching in late-July. The square cake boxes use an astounding 84% less plastic than previous packaging and were designed with a custom peel-able window seal for easy recycling.
It's not a celebration unless all attendees partake in the festivities! With bright bold colors and fun illustrations, the square cakes are a one-fits-all scrumptious treat, so everyone can enjoy regardless of his/her food allergies and dietary restrictions. And for kids like Abe with severe food allergies, this a game-changer. Abe's square cakes are fantastic for schools, birthdays, gatherings, and other celebrations.
The next phase for the switchover is the Abe's vegan mini muffin 12 packs, which come in 9 flavors. The company is presently undertaking extensive testing of the proposed packaging to make sure the mini muffins' quality and shelf-life are not compromised as a result of the switch.
Joby Koffman (Abe's Dad) notes that reason for the transition is straightforward and similar to why he and his brother Marty created Abe's, "This switchover is for our kids. As parents, it's our responsibility to teach our children to protect the earth their own kids will grow up on. We must lead by example and hope other baked-goods companies will follow in our footsteps."
The Koffman brothers hope to complete the transition to paperboard by the end of 2020. Abe's new vegan square cakes are available at store including Lucky's Markets, Whole Foods, Jewel, Fresh Thyme, Earth Fare, and starting in September, Ralph's. The MSRP for Abe's Square cakes is $8.99-$9.99.
About Abes
It all began when Joby (Abe's Dad) and Marty (Abe's Uncle) started a bakery but Abe couldn't eat anything they made. You see, in addition to being lactose intolerant, Abe was born anaphylactic to nuts, seeds, eggs, and soy.
Abe's Severe food allergies made being a kid rough. At parties Abe was the only one eating fruit and crackers while his friends ate cookies and cupcakes. Even at home, Abe sat alone with something safe like a piece of mango or yesterday's leftovers while his siblings munched on their favorite treats. So, in a fit of inspiration, Joby and Marty created a line of scrumptious vegan and allergen free muffins that Abe could eat anytime and more importantly, feel like one of the gang. Funny enough, the gang quickly preferred Abe's muffins to what was on their plates.
Since then, they've been on a mission to show that vegan and allergen free can be absolutely delicious and fun for everyone!…Fast forward a few years and Abe's now bakes, packs and distributes over 1 million muffins each week, plus pound cakes and square cakes at its West Nyack, NY bake facility. For press enquiries, photos and additional information please contact Kgrobman@prpastry.com. Please visit www.Abesmuffins.com.