Wild Zora Acquires Paleo Meals to Go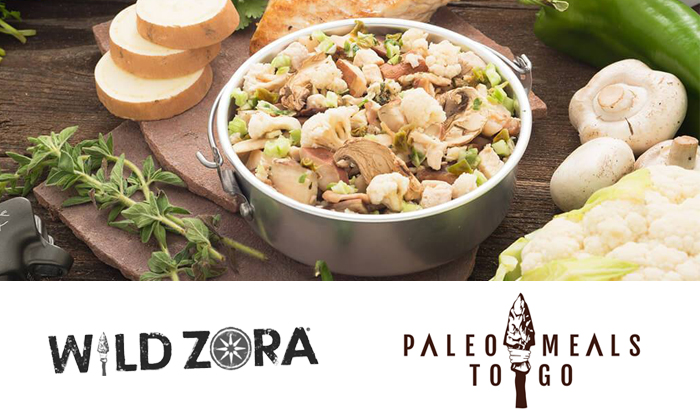 Staying true to its primal roots, meat and vegetable bar Wild Zora has entered the game of hunting and gathering brands with its acquisition of Paleo Meals to Go.
The Loveland, Colorado-based brand announced it bought the freeze-dried meal brand today. Terms of the deal were not disclosed. Currently, Paleo Meals has 10 SKUs comprised of five meat options with chicken and beef, as well as hot cereal style, non-grain meals.
Paleo Meals founder Dawn Anderson told NOSH she thinks the deal will help the brand scale and improve its ingredient deck by utilizing Wild Zora's supply chain. The latter has proved difficult for Anderson and her son, who found scaling up while maintaining profit margins to be difficult.
"It just became evident that Wild Zora could solve all of the problems that [we] had running the business, single-handedly. Our missions were well-aligned; our products and ingredients were similar. It just started to make sense," Anderson said. " [We] didn't have the ability to take my product to that next level, and I was ready for someone to carry that burden of the ownership."
Anderson will stay on with Wild Zora, at least through the ownership transition, and assist with product innovation.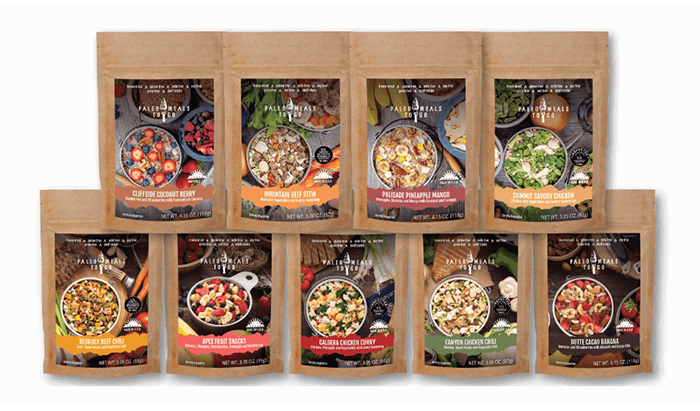 The meals will also undergo a redesign to better communicate the merger on package and Wild Zora will shift production from Paleo Meal's co-packer to its own facility. Wild Zora has manufactured all of its own bars since launching in 2014 and, to prepare for the transition, it recently purchased its own freeze-drying equipment. Wild Zora founder — and the brand's namesake — Zora Tabin told NOSH that the company is in the process of modifying Paleo Meal's recipes to use the same grass-fed and sustainably-raised meat found in Wild Zora's bars. The hope is to better align the two companies' missions and category differentiators.
Although snacking is a hot category for shoppers, meals still have their place in consumers' carts, according to Wild Zora — especially when they too can be consumed on-the-go. At a time when jerky brands are trying to craft "meals" by pairing their products with cheese, Paleo Meals offers active consumers a fulfilling, and soon to be sustainable, choice. It's an option Wild Zora was eager to offer.
"These new products help us make the leap from snacks to complete meals," Joshua Tabin, cofounder of Wild Zora, said. "Their commitment to using only real ingredients with no added chemicals or preservatives, aligned perfectly with our mission and our existing customer base."
Wild Zora distributes its bars in about 1,000 select retail stores including Whole Foods Market, Natural Grocers and REI, and has over $1 million in sales. Tabin said the company hopes to offer Paleo Meals products across all of its distribution channels, including retail locations. However the brand's primary focus in 2017 was its Amazon presence, according to the company.
Building off that momentum, Tabin said he was attracted to Paleo Meals also because of its online sales model. The company primarily sells its meals via its own website, aside from a handful of independent grocers along Pacific NorthWest hiking trails. While Paleo Meals already sold Wild Zora products in its online store in response to consumer requests for paleo solutions across all day parts, the acquisition of the brand brings along with it a robust e-commerce platform and online consumer base for Wild Zora to further target.
"[We're ready to] integrate the new products into the Wild Zora brand without losing any momentum that Dawn and [her son] Ty have already built," Tabin said.
Carol Ortenberg contributed to this report.