The Checkout: Former Bolthouse CEO May Buy Campbell Fresh; Nestlé Teams Up with Plant-Based Startups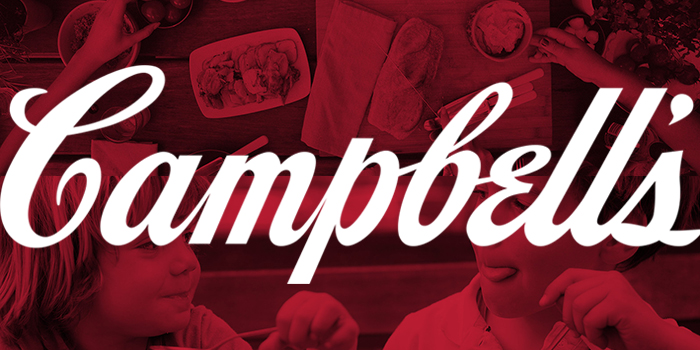 Welcome to The Checkout: an express lane for weekly news you need to know, always 10 items or less.
In business, partnerships are crucial to learning and growth — and this was especially evident in the natural food industry this week. From a food and beverage giant partnering with startups to learn more about innovation, to investors experiencing the highs and lows of working with brands, here is the natural food news you need to know this week.
Campbell Soup Sees Power Plays
The Campbell Soup Company may have found a buyer for its fresh division — and it's a familiar face. Jeff Dunn, former CEO of Bolthouse before its sale to Campbell for $1.55 billion six years ago, is working to buy back the brands with investors, according to The Wall Street Journal. Dunn also ran Campbell's fresh division — includes brands such as Bolthouse Farms, Garden Fresh Gourmet and its line of refrigerated soups — before leaving the company in late 2016. Since then, he's remained involved with the company as an investor in Campbell's venture-capital fund, Acre Venture Partners.
The Camden, N.J.-based company announced in late August that it would sell its Campbell Fresh division as part of a larger strategic review. The company has also seen a leadership shake-up to restore shareholder faith, but so far it's not working. This week, New York-based investment firm Third Point, which holds six percent of the outstanding common shares of Campbell Soup Company, filed a statement with the Securities and Exchange Commission (SEC) to replace the company's entire Board of Directors. The firm said it does not believe the company's current leadership is capable "of turning Campbell around at this critical juncture," noting that "two decades of blunders in leadership, strategy, and execution have destroyed shareholder value."
"We believe the past year has been particularly disastrous," the firm wrote to the SEC. "Campbell's key brands are rapidly losing market share. Its leadership drastically overpaid for bad deals that saddled the company with way too much debt… To make matters worse, the Company has no permanent CEO and is being run temporarily by a board member who has no food or beverage experience."
Meatable Raises $3.5 M
A new startup has entered the race to become the first company to make lab-grown meat available to the masses. Meatable announced earlier this week that it had closed a $3.5 million round of funding led by BlueYard Capital. Additional investors include Atlantic Food Labs, Future Positive Capital, Backed VC and several angel investors including Microsoft veteran Charles Songhurst.
Meatable is different from other cell-based meat players in that its proprietary process uses only one animal cell to create animal muscle and fat cells which in turn grow into meat in three weeks. It's goal is to be the first to bring its product to market within three years.
"The global meat market is valued at $1 trillion and is expected to grow significantly, especially with the rise of middle-income countries in Asia," Meatable CEO Krijn de Nood said in a statement. "For comparison, the combined active markets of Airbnb, Uber, and Spotify are smaller than the global meat market."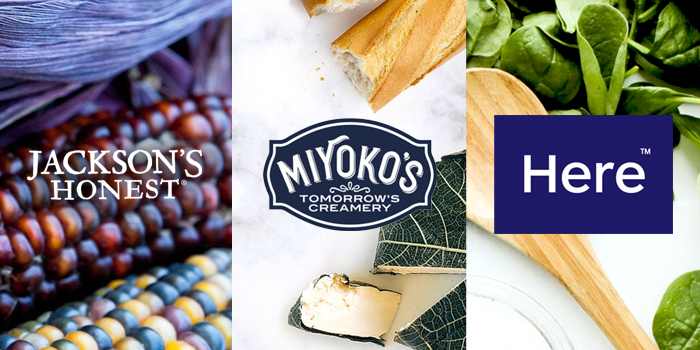 Nestlé Teams Up with Plant-Based Startups
The U.S. division of the global food and beverage company announced this week that it will be working with three start-ups as part of the Terra Food and Agriculture Accelerator. Jackson's Honest, a Non-GMO chip and snack brand, Miyoko's, a plant-based cheese and butter maker, and Here, a cold pressed juice, spreads, dips and salad dressings brand that works with independent farmers, were all selected to work with Nestle from Terra's most recent cohort of 15 startups.
"These companies represent the future of food," Ashlee Adams, head of open innovation at Nestlé, said in a statement. "We look forward to working with these companies to share learnings, develop new capabilities and create something better together as we bring people more options in categories that are in high demand – healthy snacking and plant-based foods.
CPG leaders including Tyson, Chobani and General Mills have also all partnered with local incubators or started their own internal incubator to help meet startups during their growth stages.
Blue Apron Enters On-Demand Delivery Space with GrubHub
Blue Apron consumers have always been able to get their fresh meal kits delivered to their door each week, but the brand is now looking to service consumers in new ways such as on-demand delivery.
The meal kit provider announced this week that it is launching on-demand delivery through Grubhub and Seamless to select zip codes in New York City. The delivery service will feature a rotating selection of kits, delivered in new custom packing and the option of two or four-serving meals. Under the new service, consumers can also purchase products from Blue Apron's suppliers and partners, which includes Vermont Creamery, Irving Farm and Brodo.
"This new on-demand product is a complement to our core offering," Blue Apron CEO Brad Dickerson said in a statement. "[We] expect to build on this new competency with additional same day, on-demand platforms over the coming months."
FDA Releases Pesticide Report
Over the past year, the presence of glyphosates and other pesticides in food — even natural products — has become an area of contention among brands, consumers and the U.S. Food and Drug Administration (FDA). But, according to a new report released earlier this week by the FDA, the majority of human and pet foods produced and imported into the U.S. in 2016 tested below federal limits for pesticide residues.
FDA Commissioner Scott Gottlieb said in a statement that 99 percent of domestically produced food and 90 percent of imported foods complied with U.S. pesticide regulations. Though legal traces were found in some samples, no pesticide chemical residues were found in about 53 percent of the domestic and 51 percent of the import food samples during the study.
Still, many consumers are concerned about the presence of any pesticides in their food and this need is driving brands to do their own testing and consider certifications, such as that offered by The Detox Project, which certifies products as "Glyphosate Residue Free." Organic baking mix company Foodstirs became the first to sport the certification as of last month.
WeWork Creates Bodegas with SnackNation
Tech-enabled snack delivery service SnackNation has teamed-up with open workspace platform WeWork to create bodega-style convenience stores inside its offices. SnackNation will act as the snack curation partner for the hospitality group's WeMRKT experience.
"SnackNation is helping today's best emerging snack, beverage and CPG brands gain access to all of the phenomenal entrepreneurs, professionals and WeWork employees that call WeWork home," SnackNation CEO Sea Kelly wrote in a post on LinkedIn. "Many of these brands are WeWork members, which makes this even more awesome!"