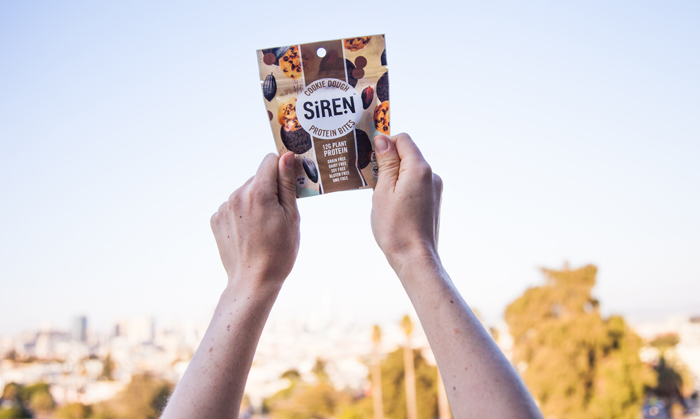 Bars have historically been a snack brand's entrance into the protein market. But after closing a round of funding, the team behind San Francisco-based Siren Snacks thinks their anti-bar format can take a bite of that market, too.
A "protein bite" maker, Siren Snacks recently closed a $1 million convertible note, according to the company. The round was lead by Pear Ventures, a Palo Alto, California-based venture capital fund. Since launching under the leadership of sisters Elizabeth and Abby Giannuzzi in early 2017, this is Siren's first round of venture-firm funding. The company was previously funded by angel investors and family offices.
The capital will be used to help Siren launch into the natural grocery channel, as well as expand its online and direct-to-consumer businesses, according to the brand.
"Pear Ventures is focused on helping founders build category defining companies from the ground up," Mar Hershenson, founding managing partner at Pear Ventures said. "We believe Siren has what it takes to re-define the snack category, and we support Elizabeth and Abby's long-term vision of building a brand that makes healthy eating accessible, easy, and delicious. We're also excited about how Siren is using technology to develop innovative, plant-based products and reach a broader set of customers through online, direct-to-consumer sales."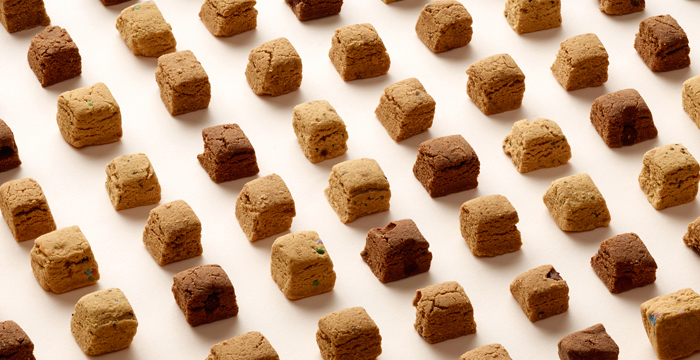 In an effort to "re-imagine the protein bar," Siren's bites are vegan, gluten-free and grain-free, and have 12 grams of protein. The brand's colorful, resealable packaging also makes the bites easier for on-the-go snacking and more approachable to consumers outside of the protein market's traditional fitness-focused community.
"We've found that many consumers don't like to eat a full protein bar in one sitting, so the bite-sized format certainly solves that problem," Elizabeth Giannuzzi told NOSH. "Based on the results we've experienced with our initial retail partners, we believe Siren has the potential to be a disruptive force in the snack and protein bar set by offering a plant-based, clean label alternative that's high in protein, free from refined sugars, and made without gluten, grains, or soy. We've also found Siren's bite-sized format to be extremely popular among millennial shoppers who prefer to snack and graze throughout the day."
The bites are currently sold across 90 retailers including Equinox Sports Club, Lolli & Pops, JackRabbit Sports, Rainbow grocery and select Urban Outfitters in four flavors — cookie dough, dark chocolate brownie, lemon poppyseed and snickerdoodle — all of which retail for $2.99 per single-serve unit. Giannuzzi said this new round of capital will allow the company to hire several new employees across its sales, operations and marketing teams to help expand its presence in the natural grocery channel beyond the west coast. The company said future target retail areas include Denver, New York and Boston.
Aside from expanding its natural grocery presence, Giannuzzi said she was interested in working with the Pear team because of their first-hand experience in online, direct-to-consumer sales. The firm has previously worked with companies such as DoorDash and DropBox.
"The [Pear team] has helped Siren think more broadly about opportunities beyond brick-and-mortar retailers," she said. "We've been able to surround ourselves with an incredible group of advisors with traditional CPG and retail backgrounds, and Pear has been able to round out this group with their expertise in online sales strategy… We are really excited to have such a fantastic group of investors who believe in our mission and long-term vision for Siren."