OWYN to Partner with L.A. Libations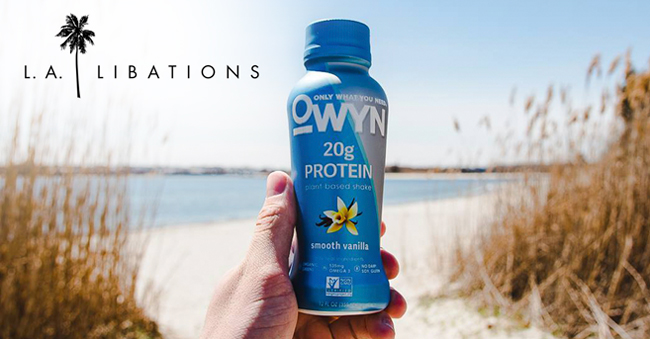 Plant-protein based beverage and bar brand Only What You Need (OWYN) has announced a partnership with L.A. Libations, the Coke-aligned beverage incubator.
L.A. Libations, which consults and helps to secure retail placement for emerging brands, has begun working with the Halen Brands owned company as a broker of record to grow OWYN's retail footprint. L.A. Libations will manage certain key California retailers for OWYN including Walgreens and 7-Eleven.
Halen Brands, which purchased OWYN in March 2017 in a rare pre-revenue acquisition, has leveraged its financial resources to grow the brand nationwide over the past year. OWYN, Halen Brands CEO Jason Cohen said, has grown to 25 employees and has partnered with distributors including Big Geyser, Haralambos, and Rainforest Distribution.
L.A. Libations will primarily focus on OWYN's beverage line of plant protein drinks, but Halen will use the new retail relationships opened via this deal to build the brand's protein bar line, set to launch on August 1. Cohen said he sees OWYN, which also produces a line of protein powders, as having potential to make a large-scale platform play similar to brands like Kashi.
"We hope that as Halen looks at either making investments, or acquiring, or building brands, that we've got L.A. Libations as another alternative opportunity to leverage our infrastructure," Cohen said. "And also, as L.A. Libations is cultivating emerging brands, they may make sense for Halen to acquire or make an investment in."
For more about the agreement, view the full story on Project NOSH's sister publication, BevNET.com.