The New Rules Driving Specialty Sales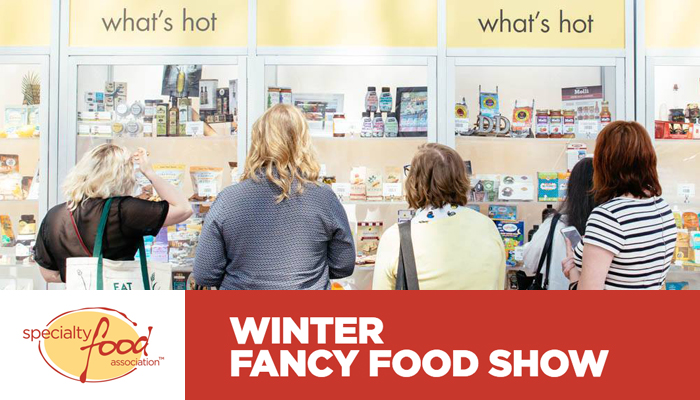 If you want to win in the specialty channel, you have to play by the new rules, according to a recent report by research firm A.T. Kearney.
During the Winter Fancy Food Show in San Francisco, David Donnan, senior partner at Kearney, gave an in-depth look into the firm's recent comprehensive study of the specialty food channel. After polling 7,000 consumers in seven different countries, researchers noted a behavioral shift that's undermining traditional mass marketing and giving individuals — especially millennials — the power to move markets. The result: companies big and small are having to change their playbooks.
In the past, food and beverage brands have used "affluence, seduction and scale" as key principles to win over consumers, Donnan said. But today's political and economic environment has consumers wary of big government and big business, and that has resulted in market share losses for many of the largest food suppliers. The top 25 food companies have seen their share of sales fall from 66 percent in 2012 to 63 percent in 2016, a $15 billion loss, according to the report.
"There is a belief that their purchasing decisions have more influence than their voting decisions," Donnan said. "It is the understanding and loss of that trust around politicians, and a rise in the trust in products that is emerging across the country."
Not everyone is hurt by this shift; small, locally-oriented retailers and manufacturers are reaping the benefits. By nature, these companies embrace the new principles consumers value: trust, influence and personalization. It's why even giants like Hershey's, Nestle and Conagra are adding emerging, natural brands to their portfolios. It's also why brands including Ben & Jerry's, which has been owned by Unilever since 2000, still highlights their roots in their branding and marketing materials.
"Food used to be that we bought a product for what it was. Now, not only is it about what [the product] is but where it came from and how it is made. That kind of transparency in the supply chain just didn't exist before," Donnan said. "For many smaller companies, having that viewpoint back to how the farmer gets engaged, back to what [they are] doing to this product, is crucial."
The perception of value, a desire for meaningful interactions and the evolution of shopping habits are changing how shoppers buy food, too. Consumers are willing to share data about themselves in exchange for more personalized interactions and offerings from their retailers — and the world of e-commerce is capitalizing on this.
Over 80 percent of consumers across all generations have some sort of online presence, with millennials and Gen X-er's leading the pack. That means across social media channels and search engines, consumers are being serviced ads for products of all kinds, including food. Already, this is translating into more online sales, grocery included. Chinese e-commerce giant Alibaba sold $25 billion of product during China's biggest online shopping date in 2017. Amazon made about $1 billion in sales during Prime Day 2017. According to Donnan, this sales trend is only expected to go up, especially in grocery, as these retailers better their distribution networks.
"Gen Z, which is a larger cohort of the population than millennials, will be the first digitally native cohort, the first generation brought up entirely online," he said. "This is the generation that by 2027 will fundamentally change what we buy, where we buy and how we buy."
Donnan noted that specialty food retailers and manufacturers can cater to this younger generation and address the increasing presence of companies like Amazon by leveraging "the three C's": community, curation and creativity. Having a sense of community around a brand helps to build trust, curations help consumers select the products they need, and creativity helps create new products and new ways to bring those products to market.
"You need to have a purpose beyond the product itself, which may be clean labels, or a healthy purpose," Donnan said. "And if you are a retailer, in order to get people off the couch, you need to have stores with stories. They have to have an experiential nature associated with them, they have to have curation, and they have to have a level of creativity."