'Mill' Over This: Why Ardent Mills Invested in Ancient Grains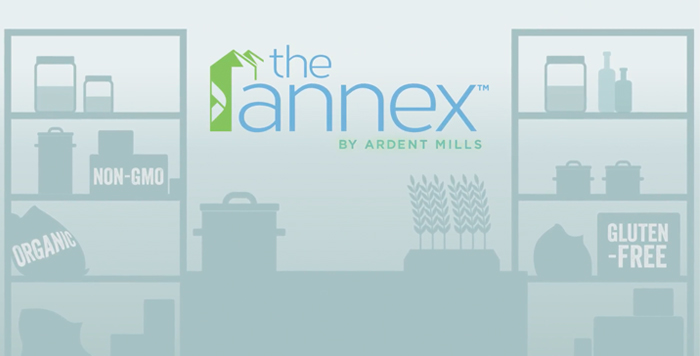 What's old is new again in the grain world — especially if you want to connect with today's health conscious consumers.
Ancient wheat and grains were once the foundation of many food systems. As populations grew, however, they were replaced by higher‐yielding species. Now, there is renewed interest from consumers, farmers, and manufacturers, alike, with even Cheerios getting in on the ancient grains action. Still, navigating best practices for ancient grain sourcing, product formulation and manufacturing can be tricky — and that's where Ardent Mills comes in.
The Denver-based flour supplier announced earlier this month the launch of its new business unit, The Annex, which is a 15-person team dedicated to providing food companies and foodservice operators with "next" grains and plant-based ingredients. The goal for the "company within a company" is to establish itself as a thought leader and problem-solver in the grain market at a time when gluten-free and functional foods continue to see growth and innovation.
"With The Annex by Ardent Mills we are extremely excited with the opportunity to re-enter this space because we know there is a lot of potential," Don Trouba, Sr. Director for Specialty's Go-To Market for The Annex, told NOSH.
To appeal to brands looking for "new" innovative grains, The Annex's portfolio includes heirloom wheats like emmer, einkorn, spelt, rye; barley and pulses; and ancient grains like amaranth, millet, buckwheat, teff and sorghum. These ingredients are available in a variety of traditional forms as well as as in more proprietary formulations.
Many brands are seeking out these ancient grains for not only their unique flavor profiles and textures, but also because many of these grains are gluten-free and have higher protein content, both important as more consumers begin embracing plant-based diets.
The numbers about the popularity of these ingredients don't lie: From 2011 to 2015, the amount of food and beverage launches using quinoa almost doubled, according to market research firm Innova. Ready-to-eat cereals with ancient grains increased in dollar sales by double-digits over the last two years, up 26 percent from last year — despite the overall RTE cereal category continuing to decline — according to Nielsen. And at Natural Products Expo West, brands including Grainful, The Soulful Project and Luke's Organic showcased products using these heirloom and ancient crops.
But the ingredients are not always easy for brands to access or source. Smaller brands can struggle with gaining access to specialty crops, while larger brands may have concerns about these ingredients' scalability. These grains are in limited supply, Trouba said, because these crops are not always the most economical for farmers — a similar plight of the heirloom corn industry, as well. Because the Annex is able to tap into Ardent Mills' large farmer network, he said the company is able to meet customer needs, both large and small.
In expanding its portfolio offerings, Ardent Mills is also hoping it will expand its customer base to include more emerging brands.
"What we are finding is that often times the Annex portfolio is what allows us to maybe enter into some different markets or customers that maybe we hadn't before as Ardent Mills," Trouba said.
Trouba added that he thinks being a dedicated team under Ardent Mills gives them the "nimbleness, flexibility and speed of a start-up," with the resources and experience of big food. Though a lot of its offerings are things customers could access through Ardent Mills, he noted that The Annex adds "a twist to them."
The launch of the Annex is just one example of how suppliers are recognizing that the disruption in the food and beverage market is very much being driven by emerging players, especially natural and organic brands that provide points of differentiation on shelf. According to a recent IAB study, most consumer categories are shifting to brands like startups who are centered on direct consumer relationships and agile supply chains that are flexible enough to serve consumer needs as they evolve.
"We love a challenge," Shrene White, GM at The Annex, said in a statement in regards to staying ahead of shifting consumer desires. "We bring to our work an earnest desire to collaborate with customers, farmers, universities and researchers, supporting their innovation and cultivating ideas to help build their businesses."