Hershey and Mondelez See Snacking Growth
Opposites attract, especially when talking about sweet and salty snacks.
On quarterly earnings calls last week, global brands The Hershey Company and Mondelez Inc. spoke to how they plan to reinvigorate their portfolios with a focus on salty snacks.
At Hershey's, sales during the fourth quarter fell 1.6 percent and although Mondelez posted a 2.9 percent increase from the same period in 2016, the CPG powerhouse saw a slip in North American sales. In order to combat these sales slips, both companies noted that diversifying their portfolios may be the path toward sales success.
Hershey, in particular, hopes to see major growth in snacking via its acquisition of Amplify Snack Brands — the maker of SkinnyPop popcorn, Tyrrells potato chips, Oatmega protein bars and Paqui tortilla chips — for $1.6 billion.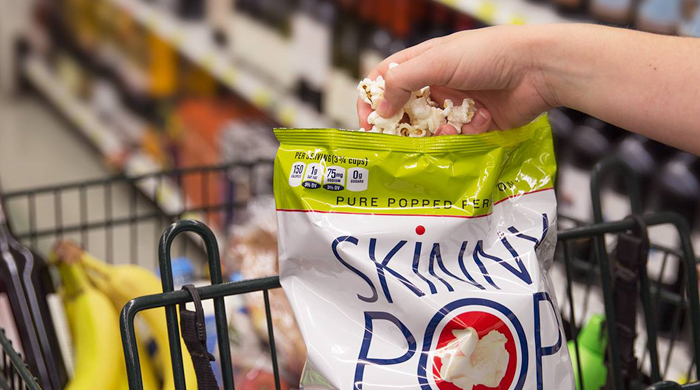 CEO Michele Buck told analysts that she was "very excited" about the acquisition because it will compliment the company's previous acquisition of meat snack maker Krave Pure Foods and give the company a greater presence in the salty snack aisle.
"We intend to bring scale and category management capabilities to this key sub-segment allowing us to capture more consumer snacking occasions with a broader portfolio of brands," Buck said.
Since announcing the deal, Hershey has subsequently determined that Amplify will operate as a "standalone business" out of its current Austin, Texas headquarters in order to maintain its "entrepreneurial mindset." The Hershey's team plans to share insights it has gathered via its emerging brands group — which includes snack brand barkTHINS — to help build out the snack brand's strategy under this new ownership.
Buck said she will reveal further details of Hershey's snack plan later this month at the Consumer Analysts Group of New York conference.
"As you look across the retail box, U.S. snack real growth has been consistent, and we believe snacks consumption will continue to increase. We have the right portfolio and brands to win." Buck said, adding, "Our goal is to capture more consumer-snacking occasions with a broader portfolio of brands."
Mondelez also saw signs of success in snack, according to its earnings call. Mondelez CEO Dirk Van de Put, who led his first earnings call since succeeding Irene Rosenfeld in November 2017, said the company saw an unprecedented increase in its snacking offerings this quarter thanks to the new products the company has recently launched.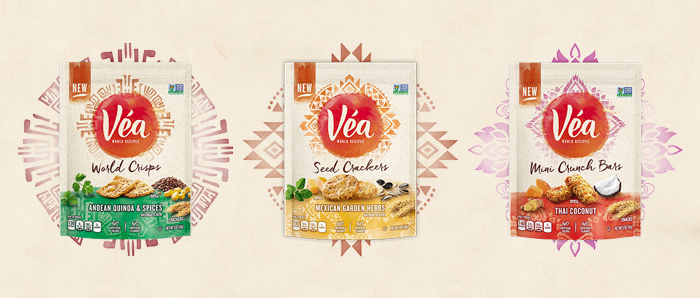 "We have a simple yet powerful purpose and vision for the company," Van de Put told analysts, "which is to create more moments of joy by building the best snacking company in the world."
Two highlights of the portfolio, Van de Put noted, were Good Thins, a line of crackers made with rice, chickpeas, potatoes, corn and oats, and Vea, the company's line of non-GMO, natural-focused crackers and snack bars. While Vea may not make the same splash as Mondelez's Oreo brand, Van De Put said its an important part of the business.
"As you know, [Vea is] a new brand. It takes a little bit of time to build brand awareness and consumer trial," Van de Put said. "It's highly incremental and I think we feel pretty good about it."
For 2018's innovation pipeline, Van de Put said the focus is on "renovation." From new products to better-for-you attributes, he said to expect improvements across all the company's core brands, including its biscuit line as early as this summer.
The company betting on better-for-you additions and brand "renovations" exemplify how large food manufacturers are trying to respond to changing food consumption habits toward a focus on snacking. According to research firm FONA, 83 percent of consumers snack daily and 26 percent of those consumers snack between meals to "treat or reward" themselves.