Health Warrior CEO Talks 'Continuous Improvement'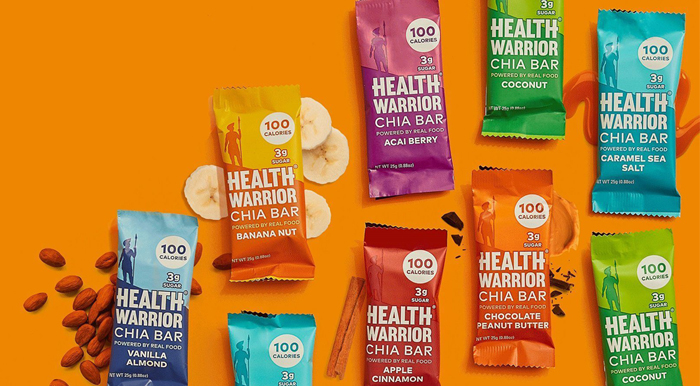 Snack brand Health Warrior wants consumers to be as excited for the newest iteration of their superfood bars as they are for the latest version of their iPhone. But unlike that constantly-iterated device, Health Warrior customers won't have to speculate until September — it's already in stores.
The new packaging embraces a bolder color palette and more differentiation between SKUs. Along with the new wrappers comes a reformulation that reduces both calories and sugar across the line. The revised look has already rolled out on the company's web site and in key brick and mortar retailer Target.
Founder and CEO Shane Emmett told NOSH he thinks the food industry should embrace tech world tactics of constant revision and improvement.
"Apple comes out with a new iPhone every year," Emmett said. "Shouldn't our tribe members expect us to [have] superior chia bars every year? I think so."Feedback about the bars, which are in roughly 10,000 retail doors, was gathered through direct customer responses both online and through the brand's thousands of demos over the last year. ​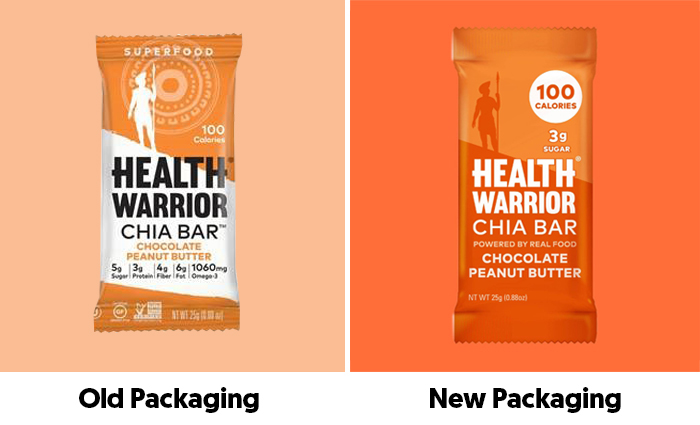 For the chia bars, Health Warrior ascertained that brand's loyal followers were looking for low calorie and low sugar foods that would have "high satiation." The bars now clock in with three grams of sugar, which Health Warrior says is "the absolute lowest amount of sugar for any bar in the U.S.A. without using fake and artificial ingredients to get there."
To achieve these numbers, the Health Warrior team utilized both a lower-sugar brown rice syrup and, in some SKUs, monkfruit.
Health Warrior's pumpkin seed bars have also been changed in both formulation and packaging over the past 12 months, most notably by switching to organic ingredients. Emmett said the chia bars will eventually become certified organic as well. The company also plans to launch new products outside of the bar space this year, he added.
Regardless of line, Emmett said, the Health Warrior customer will play a key role in product development.
"If you are in touch with your base, you are reinvigorating because you listen closely to them," Emmett told NOSH, as he attempted to create a new term. "In this new 'phygital' era you learn so much about why your tribe came to the campfire in the first place."