Country Archer Raises $10M to Pursue Mass and Convenience Markets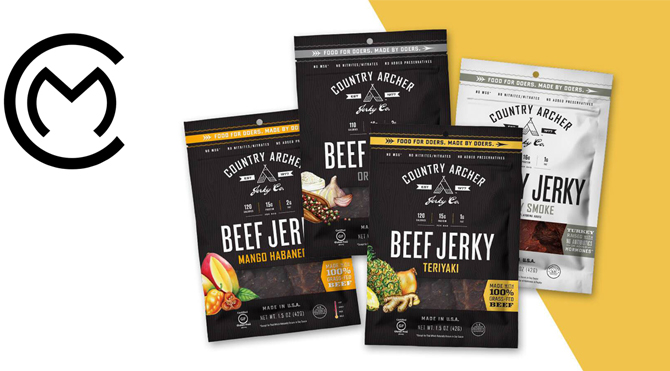 Country Archer is deepening its relationship with investor Monogram Capital. The meat snack brand announced this week that it has closed a $10 million round of funding from the investment group. The deal follows Monogram's previous investments of $6 million in 2017 and $5 million in 2016.
Country Archer founder Eugene Kang told NOSH that he wanted to partner with Monogram again — despite receiving interest from other firms — because of the strategic value the firm has brought to the company.
"There's a lot of money out there but it's really hard to find the one true value-added partner. It's far and few between about how many investment companies out there add value," Kang said. "[Monogram] wanted to invest more in the business from the beginning, I was just more sensitive to dilution."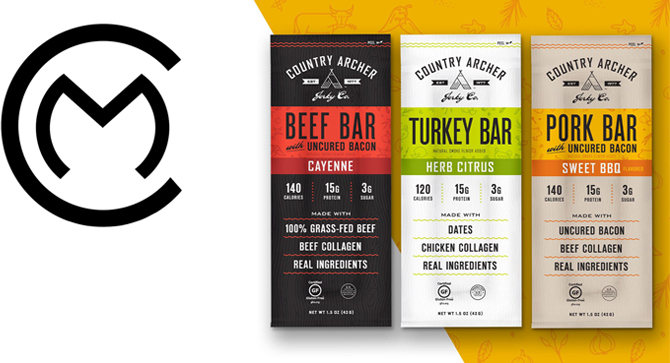 The investment will first go toward increasing output at the brand's production facility. Unlike other jerky brands that use copackers, Country Archer is vertically integrated and owns the entire jerky production process. Kang said that some of the capital will be used to purchase new machinery that is "industry changing" and allow the company to scale its capacity for the next few years.
If the brand continues on a similar growth trajectory as recent years, that technology will be needed. Over the last two years the producer of meat sticks, jerky and meat bars has increased its retail footprint by more than five times, growing from roughly 3,000 doors in 2016 to over 25,000 doors in the first quarter this year, Kang said. That growth is what also has continued to appeal to Monogram.
"The strongest barometer for differentiation in a category is a brand's ability to outsell competitors through frequency of repeat purchase rather than promotional activity," Jared Stein, founder and partner at Monogram, told NOSH "Country Archer has exhibited incredibly strong and consistent expansion within each of its key retailer partnerships since inception."
Kang believes there is still plenty of white space in distribution. Currently Country Archer has a solid presence in natural retailers — the brand went nationwide in Whole Foods Market earlier this year — and in conventional grocery. However, mass and convenience are the next frontiers for the company. For example, Country Archer currently is sold in Walmart but only in 500 stores and only with one SKU, and Kang said he sees an opportunity to go deeper.
This retail journey will come with increased competition though. In mass and convenience, larger players like Tillamook, Jack Links and Oberto have massive reach and large marketing dollars for trade spend. It's a battle that many upstart jerky brands have struggled to take on.
However, Kang said that by y cutting out a middle man, Country Archer is able to maintain better margins that are closer to those of his major competitors as well as rapidly bring products to market.
"[Smaller jerky brands] can only get so much specialty distribution and, the next thing you know, you look at this big frontier of mass, grocery and convenience and you're fighting really big companies," Kang said "It's an uphill battle but if you've got the margins, if you've got the vertical integration, if you've got the quality control, then you're able to sustain the battle and emerge out of the natural world."