The Checkout: USDA Kills Organic Animal Welfare Rule; PopCorners Sued for Half Empty Bags
Welcome to The Checkout: an express lane for weekly news you need to know, always 10 items or less.
Natural Products Expo West takes a toll on your inbox, making it easy to miss this week's top industry news that occurred off the floor. Don't worry, we've got you covered.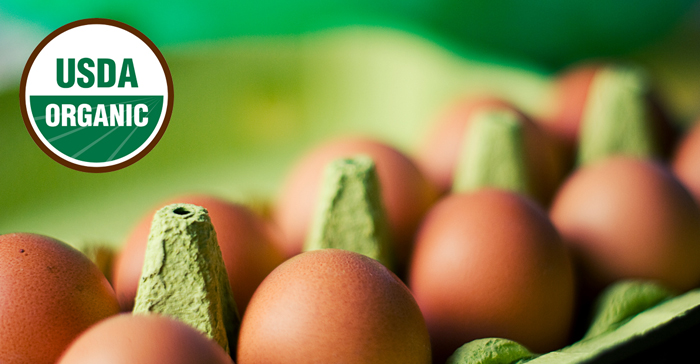 USDA Officially Kills Organic Animal Welfare Rule
The 14-year fight for animal welfare standards for the Organic industry has slowly evolved from a story of victory to heartbreak for many of the bill's advocates.
The U.S. Dept. of Agriculture (USDA) announced Tuesday that after a year of delays — and a lawsuit filed against it by the Organic Trade Association (OTA) — it has decided to withdraw the Organic Livestock and Poultry Practices (OLPP) final rule, saying it "exceeds the Department's statutory authority."
The rule, which was published and accepted in January 2017, would have increased federal regulation of livestock and poultry for certified organic producers and handlers. The USDA said it based its decision on concerns regarding how it may raise the cost of organic goods for producers and consumers. USDA Marketing and Regulatory Program Undersecretary Greg Ibach added that organic industry's continued growth shows that consumers trust and are content with the current system.
In a statement about the decision, the OTA, which will continue with its lawsuit, said the comment period showed the rule is "overwhelmingly supported" by the organic industry and the public — 72,000 comments for the rule to 50 against, to be exact.
"This most recent egregious attempt by the Department to ignore the will of the organic industry and consumers does not halt our judicial review, but, in fact, furthers our resolve," Laura Batcha, CEO and Executive Director of the OTA said. "USDA's unconscionable action does not deter us. USDA is hoping this issue will go away, but this latest action by USDA will only invigorate and solidify more support for this regulation."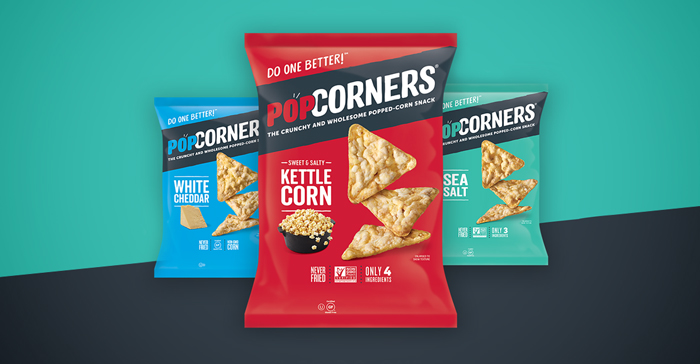 PopCorners Hit With Slack-Fill Suit
The new "do one better" mantra of PopCorners is a tad ironic this week. BFY Holdings, the maker of the popcorn chips, was hit with a slack-fill suit for allegedly leaving more than half of its one-ounce bags void of product.
According to the proposed class action filed Wednesday in New York federal court, Derrick Reaves, of Manhattan, said he bought bags of PopCorners products — including Smokin' Jalapeño White Cheddar, Sweet Heat Chili and Sweetly Salted Caramel — but received more air than chips. He described the bags as filled more than halfway with unnecessary empty space. The plaintiff is claiming violations of New York consumer-protection laws, deceptive and unfair trade practices, false advertising and fraud.
BFY Holdings, backed by private equity firm Permira, acquired New York State-based Medora Snacks, best-known for PopCorners, Pop Crinkles, and popped bean chips, in 2015. Since then the brand has seen many changes, including its most recent rebrand, which reverts the brand from "Our Little Rebellion" back to PopCorners only a year and a half after the initial redesign.
Walmart Adds 100 More Areas to Online Shopping List
In the retailer game to win in e-commerce, Walmart thinks it's one step closer to saying "checkmate." On Wednesday, the big-box retailer announced plans to expand its popular Online Grocery Delivery option to more than 40 percent of U.S. households by the end of the year. The service, which currently offers same-day delivery in six markets, will grow to serve more than 100 metro areas across the country.
"We're saving customers time by leveraging new technology, and connecting all the parts of our business into a single seamless shopping experience," Greg Foran, president and CEO, Walmart U.S., said in a statement. "We're serving our customers in ways that no one else can. Using our size and scale, we're bringing the best of Walmart to customers across the country."
The retailer currently employs more than 18,000 personal shoppers that power this program, but with this expansion thousands more will be hired throughout the year. The company will also deepen its contracts with services like Uber, Deliv and other ride and delivery platforms in order to get the groceries to consumers.
Walmart's scale and presence as the world's largest retailer not only starts to level the playing field with the world's top e-commerce player, Amazon, but it also puts the company in a better position to win against competing budget-friendly retailers like Costco, Target and Kroger.
To Offset Declines, Blue Apron Moves Into Grocery
Blue Apron needs to stabilize its customer base, and fast. The solution? The former industry darling is hoping it's grocery.
The home-delivery meal-kit service confirmed Thursday that it is diversifying beyond its core subscription model and will begin selling pre-portioned boxes of its recipes in stores by the end of the year.
"This new multi-channel offering, which will make our brand more accessible to homes across the country, will provide the unique and consistent product experience that our customers have come to know and expect from us, including high-quality ingredients and culinary-driven recipes," a spokeswoman told Forbes.
The news comes after months of declines, including a six percent reduction in its workforce last October, the firing of its CEO in November and a disappointing full-year earnings report that revealed its customer count had fallen by 15 percent in 2017.
Is it Madness that the 76ers Sip on Bone Broth?
JaeHee Cho, executive chef with the Philadelphia 76ers, takes the team's nutrition very seriously, which is why he's built out one of the most impressive food programs that the NBA has ever seen.
In an ESPN feature on the Sixers' training facility located in Camden, New Jersey, the article focused on how its food program functions as a fueling station and communal gathering space for these top level athletes. And though the article doesn't necessarily call out the branded products these players are eating, the kinds of products they are reaching for is a direct illustration of nutrition trends catching fire across the food industry. For example, bone broth consumption has become a staple during the team's morning film sessions, according to ESPN.
"You feel like it's a holiday when you smell the bone broth during film," Sixers coach Brett Brown said. "It's tasty and purposeful and part of what we do."