The Checkout: Retailers Embrace Shipping, Food Trends & Tech to Improve their Bottom Line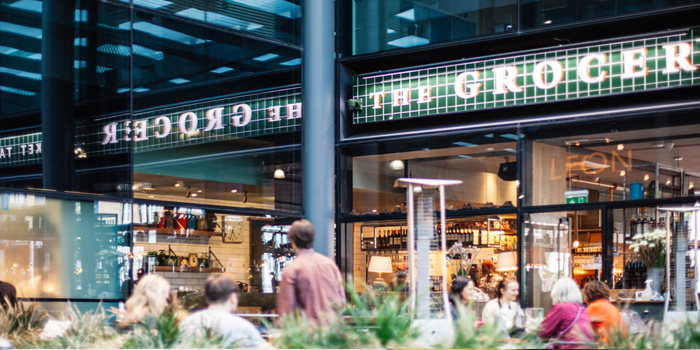 Welcome to The Checkout: an express lane for weekly news you need to know, always 10 items or less.
This week our newsfeed was filled with stories of retailers trying to gain a competitive advantage — and the brands who are helping them. We also explored a list of some of the most powerful members of the food and beverage industry.
Who You Should be Following on LinkedIn
This week Project NOSH's sister publication BevNET released a list of 31 of the most powerful women in beverage.
"This year's list identifies women who have the ideas, influence, authority, money, and knowledge to affect the beverage business – both short-term and long-term," wrote BevNET editor-in-chief Jeff Klineman.
Several of the inclusions on the list cross over into the world of NOSH having made contributions to better-for-you and natural categories.
On the entrepreneurial end of the spectrum, Julie Smolyansky, CEO of kefir producer Lifeway, was recognized not only for her company's $250 million valuation but also for executive producing a movie about campus sexual assault.
Investment was a reoccurring theme in the list, including Managing Director at Piper Jaffray Janica Lane, who recently represented RXBAR in their sale to the Kellogg Company, and Carole Buyers, managing director at investment fund BIGR, which recently closed an investment in frozen grain-free brand Soozy's. From investment firm VMG, which recently closed a $550 million fund, founding partner Kara Cissell-Roell and VP of Talent Cassie Nielsen both were recognized.
Michele Simon, the Executive Director of the Plant Based Foods Association was also noted for her quest to grow the category and efforts to promote legislation on Capitol Hill that will benefit plant-based food and beverage producers.
Kroger Launches New Online Grocery Ordering Option
This week, retailer Kroger announced it would begin shipping groceries directly to consumers. Known as "Kroger Ship," the program will initially roll out to consumers located in Cincinnati, Houston, Louisville, and Nashville and will carry 50,000 center-aisle groceries. Deliveries under $35 will cost $4.99 and is free for orders over that threshold.
Kroger also has a partnership with grocery delivery service Instacart, but that offering only is for consumers within a smaller radius of a Kroger store.
"Kroger's ecommerce platform expands our offering beyond the physical store to include even more products," Yael Cosset, Kroger's chief digital officer, said in a statement. "Along with staples and customer favorites, Kroger Ship will carry bulk and additional sizes, and focus on Our Brands, local and international food and flavors, specialty items, and health and wellness products."
The announcement comes as Kroger faces increased competition from online retailers. This week, online retailer Brandless — which offers consumers private label products all under $3 — announced it had closed another $240 million dollar round of funding.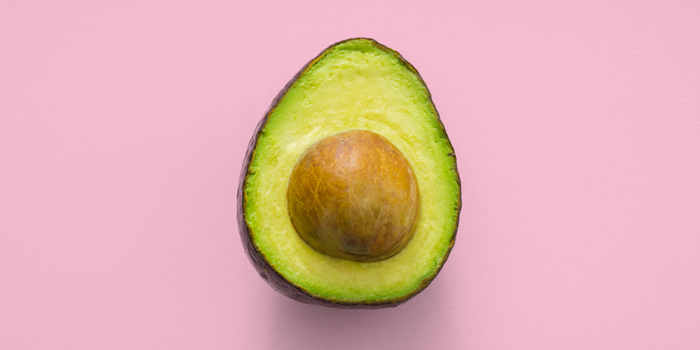 An Appealing Value Proposition
Another way retailers are trying to increase profitability is by reducing costs, such as food waste, that plague their bottom line. Helping them achieve this goal is food-tech startup Apeel Sciences, which closed a $70 million round of funding led by Viking Global Investors.
The startup also announced that Walter Robb, former co-CEO of Whole Foods Market, will join the company's board of directors.
"A great next generation entrepreneur has come along using food itself to naturally extend the life of food, heralding a new era of possibility and promise," Robb said in a statement. "James and the team at Apeel Sciences are amazing and I am truly excited to be part of their efforts."
Apeel produces a plant-derived coating that can be placed on conventional or organic produce to help slow ripening, extend shelf life and improve produce quality. The investment comes just after the first product using Apeel — avocados sold in Costco and Harps Food Stores — came to market in June.
The company noted in a release that the U.S. retail food industry, including distribution warehouses and stores, produces eight million tons of waste annually for a total value of $18 billion lost per year.
Fresh News
Retailers are also trying to differentiate themselves by catering their sets to the latest consumers trends. According to new research by Mintel, to bring shoppers in retailers should be playing close attention to their fresh sets.
The research firm found that while "health and wellness" snacking grew at six percent annually over the past three years, "fresh" snacking outpaced that at eight percent growth annually.
Mintel included six packaged-food segments as "defining" the "fresh" snacking category: protein snack packs, drinkable soups, bottled smoothies, refrigerated protein bars, yogurts and "other products" such as hummus and granola.
Of note, the study was sponsored by Perfect Bar, itself a refrigerated protein bar.
But who's looking to these snack sensations? The answer is younger shoppers. Mintel found that "is fresh" was the number one purchase driver for Millennials (ages 23-40) as well as members of the iGeneration (ages 11-22).