The Checkout: Campbell's Announces Strategic Restructuring
Welcome to The Checkout: an express lane for weekly news you need to know, always 10 items or less.
Some of CPG's biggest players are embracing change. While a few are looking internally, restructuring their teams and divisions to see better returns and growth, others are getting outside help through investments or acquisitions. Here is the latest in natural food news this week.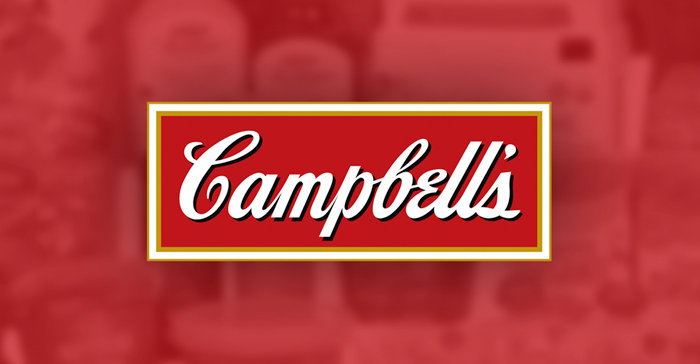 Campbell's Reorganizes For Snacks; Launches Accelerator for Fresh
The Campbell Soup Company is doing a little spring cleaning.
Campbell announced a "strategic reorganization" Thursday, including a new president for its struggling Campbell Fresh division, which includes brands such as Bolthouse Farms and Garden Fresh Gourmet, and its U.S. refrigerated soup business. The new structure also puts Campbell's core business operations — including soup, simple meals, shelf-stable beverages and snacks — under the leadership of Luca Mignini, who was promoted from president of global biscuits and snacks to COO.
"The transformative Snyder's-Lance acquisition served as a catalyst for us to re-examine how to best organize the company for increased emphasis on execution and profitable growth," Denise Morrison, Campbell Soup president and CEO said in a statement. "This strategic reorganization — focused on our core, the integration of recent acquisitions, the Campbell Fresh turnaround and long-term growth — provides the right structure for us to optimize the value of our businesses today, while creating future-oriented capabilities."
In regards to Campbell Fresh, the food giant has created a new accelerator that the struggling division will join in order to "realize the growth potential of the packaged fresh category." The new unit will also be responsible for long-term innovation, small-brand incubation, future consumer experiences, e-commerce and new distribution models, according to the company.
In moving under the accelerator, Fresh has also seen a change in leadership. Campbell named Ana Dominguez, formerly the leader of Campbell's Canadian division, as president. She succeeds Ed Carolan, who, according to the company, is leaving "to pursue another opportunity."

Instacart Raises (Another) $150 Million
On Thursday, Instacart announced it officially closed its series E financing round. But inside the release, the online grocery delivery service provider dropped a bombshell: It raised an additional $150 million more than expected.
Only two months earlier, the San Francisco-based company received a $200 million investment that came primarily from Coatue and Glade Brook Capital Partners, bringing the service's total to $350 million. This most recent round was led by Coatue Management.
Instacart said it plans to use the round to double its staff and expand its footprint across North America. Even more impressive is the fact that most of last year's $400 million investment is untouched, according to Bloomberg.
The additional funding comes shortly after Amazon, which acquired Whole Foods Market almost a year ago, announced free two-hour delivery of natural and organic products from the grocery chain via Prime Now. This news calls into question the future of Whole Foods' partnership with Instacart. Whole Foods is an Instacart investor, and the two companies had an exclusive delivery deal — one that reportedly has several years remaining.
Thrive Market Enters Meat and Seafood
This week, membership-based online grocer Thrive Market announced the launch of Thrive Market Meat & Seafood. Known for selling healthy foods and natural products at wholesale prices, the company is looking to do the same in the protein space by creating global partnerships with mid- to small-size farmers and fisherman. Why? Because while there is an increasing interest in plant-based options, people are still eating meat and fish and want quality options.
"Thrive Market set out to create the most ethical and highest quality meat and seafood program in the country offered at our affordable member pricing," Nick Green, CEO and co-founder of Thrive Market, said in a statement. "We have created a path for consumers to move away from toxic, conventional, factory-farmed meats and back towards the small and mid-size family farmers that can more realistically maintain the highest standards of raising practices."
This is the latest news of the company's mission-focused announcements. The three co-founders — Gunnar Lovelace, Green, and Sasha Siddhartha — recently announced two platforms to improve the food system and the planet: Thrive Market Ventures (TMV), an investment vehicle for better-for-you brands, and Alliance for Good (AFG), a philanthropic community.
Land O'Frost Finds Way Into Natural Channel With M&A
Land O'Frost, a leading maker of pre-sliced deli meats, just bought the company behind the organic meat brand sold at natural retailer Whole Foods Market.
Indiana-based Land O'Frost announced earlier this week that it had acquired New Jersey-based Wellshire Farms, which sells natural and organic meats at retailers such as Whole Foods, Trader Joe's, Sprouts Farmers Market, Earth Fare and Natural Grocers, according to the Chicago Sun Times. Its brands include Wellshire Organic, Garrett Valley, Lou's Famous and Homestyle Meals. Terms of the deal were not disclosed.
"We've admired Wellshire for quite some time, and we're impressed with their leadership in the natural/organic space and established relationships with leading retailers," Land O'Frost president and CEO David Van Eekeren said in a statement. "We look forward to welcoming Wellshire to the Land O'Frost family and entering the natural/organic space in such a considerable fashion."
Land O'Frost noted that it was looking for new products to complement its existing lines, which include Land O'Frost Premium, DeliShaved and Bistro Favorites. The Wellshire acquisition gives the deli meat and sausage maker organic offerings to add to its portfolio, as well as an entrance into what has been an untapped channel for the company thus far.
Brace Yourself: Edible Glitter is Everywhere
Glitter has spun out from the unicorn trend and is finding its way on top of your pizza, into your beer and onto your sweets.
The Washington Post explored how edible glitter has jumped into savory food. Though the sparkle hasn't found its way into the natural channel quite yet, Jen Sagawa, VP of innovation for cake supply company Wilton, said edible glitter sales have seen a "big pickup" in the last few years, and that rise is, in part, thanks to Instagram.
"You want to make your images stand out, frankly," Sagawa told the Post. Edible glitter "makes it feel a little more special, and they can get more likes from it."
Seeing as Instagram is increasingly becoming a more valuable strategy for brands, both in terms of marketing and innovation, it seems likely that glitter may find its way into the natural channel, too.
This week on Taste Radio…
… It's a Hollywood affair. In this week's episode of Taste Radio, the team sat down with acting father-and-son team Will and Jaden Smith to discuss their involvement in JUST Water, a bottled water brand that comes in recyclable packaging made from 82 percent renewable resources. Also on the podcast are elevator talks with instant-ramen maker Naughty Noah's and raw cocoa bar brand Honey Mama's.