Sir Kensington's Co-Founder & CEO Talks Unilever Deal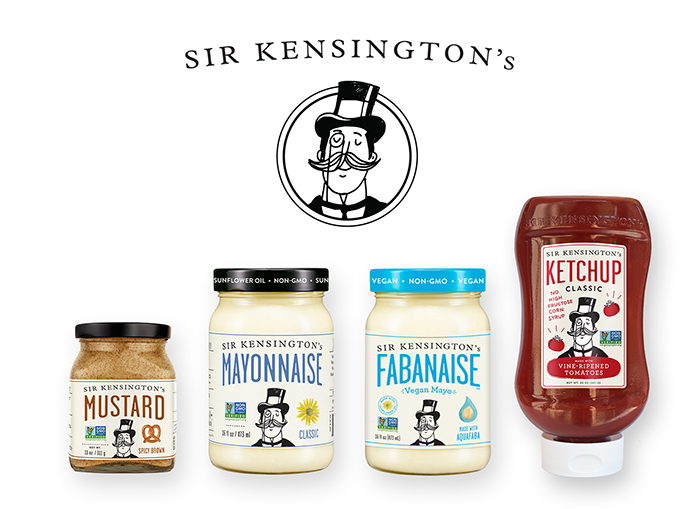 When Mark Ramadan and Scott Norton, the co-founders of high-end condiment company Sir Kensington's, were introduced to Kees Kruythoff, President of Unilever North America, they went into the meeting with the mindset that their company was not for sale.
Five months later, the seven-year-old company announced today that it had been purchased by the CPG giant, which owns some of the largest brands in the world — including erstwhile competitor Hellman's, as well as Ben & Jerry's, Lipton and Breyer's.
What changed, said Ramadan, was a greater understanding of Unilever's own business practices as well as a realization of what the larger brand could help them achieve. The "stars aligned," Ramadan told NOSH.
"It quickly became clear to us that they would be an amazing partner for the future and that the opportunity to work with their help, but also remain quite independent and keep our office and keep our team, was the best of both worlds," Ramadan said. "I think if it was anyone else, we wouldn't be here right now."
The brand's young founders had financed their early growth by raising $8.5 million, much of it from private equity firm Verlinvest. Its product set includes non-GMO ketchup and mustard, as well as "Fabanaise," a vegan mayonnaise product made with aquafaba, the starchy water left behind by boiled chickpeas. At NOSH Live, Ramadan further discussed how the brand was able to persuade its investors to back the innovation.
Exact terms of the deal were not revealed, although Bloomberg reports the price was roughly $140 million. Ramadan told NOSH that Sir Kensington's will keep its New York, New York headquarters and all staff will remain onboard with the company. Ramadan will keep his title of CEO and Norton will continue as Co-Founder. Both will report to Matthew McCarthy, Vice President of Foods, Unilever North America.
As part of Unilever, er is the brand will be able to scale up and reach more retailers — particularly in conventional and food service channels. The line is primarily sold in natural and specialty retailers and high-end and fast casual restaurants, such as Sweetgreen, and premium hotels.
"We have almost no distribution in conventional [channels]," Ramadan said. "We've really taken our time to make sure we've worked out all the kinks, and improved the product and the branding and the packaging… We're really excited to bring what we're excited to make to more people. Our mission is to bring integrity and charm to ordinary and overlooked food and we can only effect that mission if people can find our product — and we're just not in that many stores yet."
The condiment market has become fiercely competitive since Sir Kensington's was founded seven years ago. Brands such as Campbell's and Tessemae's have entered and continued to grow in the category, while traditionally conventional brands have released more premium or natural iterations.
"It's an exciting time to be in condiments," Ramadan said "When we started this seven years ago I think no one knew what was in ketchup, let alone cared about it. For now, for condiments to be such a big part of how people think, it's an exciting time to be doing what we're doing and we couldn't be more excited for the next chapter."