In 2012, Lauren Feingold and Ashanty Williams were hungry and frustrated. The two Miami-based chefs and fitness lovers were in search of a raw plant-based protein bar made with functional foods to help them with get through and recover from their workouts. When they couldn't find a snack they felt fueled their bodies and fulfilled their tastebuds, Williams headed to the kitchen to create what is now the SHANTI Bar.
Five years later, the friends are still hungry, but for success. They're striving to make the SHANTI Bar a leading competitor in what is a notoriously crowded category by building retail partnerships and celebrity endorsements, like that with U.S. Soccer star Hope Solo.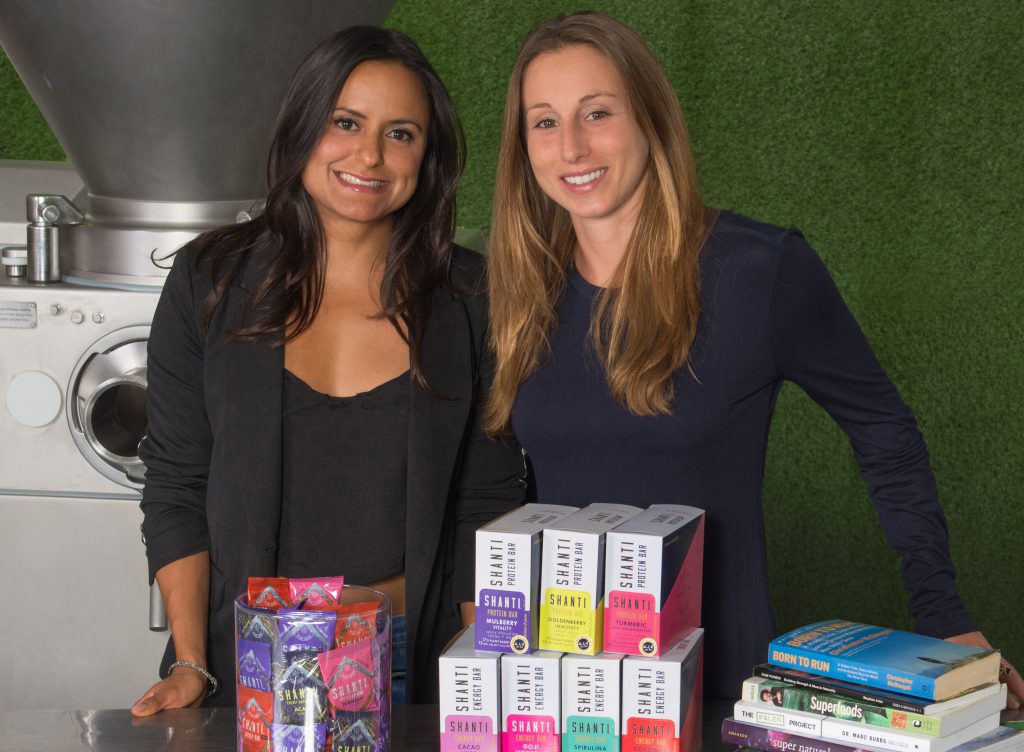 In the last year, SHANTI Bar has seen 300 percent growth, according to the company. It's now sold in over 500 stores including Whole Foods Markets Florida region and Bed Bath & Beyond nationwide, and is adding more in the months to come: this March, the bar will add more than 225 Academy Sports + Outdoors locations to its store count to target more fitness-focused consumers. Over the next few months, SHANTI Bar will expand to Florida Sprouts, independent markets in New England, and independent stores associated with distributor One Stop Nature NYC.
And with an official partnership with former Team U.S.A. goalie and gold medal winner, Solo, it doesn't look like they'll be making any back passes in marketing efforts, either.
The bars are organic, raw, vegan, paleo, gluten-free, non-GMO certified and kosher-certified. They're available in eight flavors and contain between seven and 17 grams of protein, as well as superfood ingredients like acai, spirulina, and turmeric.
"Function is super important to consumers these days," Feingold told NOSH. "On top of it all is the function of the product. And the function is as loud as anything. Vitality and boost, power, recover, and recharge. These are [the product's] functional names that are to our core of our branded items."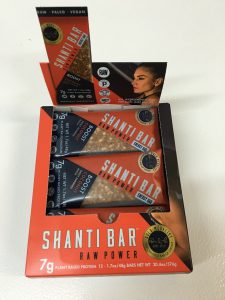 Their entrance into Bed, Bath & Beyond is part of the store's move into expanded food offerings. The housewares store has long been a go-to for consumers looking for kitchen items or decorations, but over the past five years, the retailer has expanded its food offerings, with a protein bar and wellness snack section in over 270 of its stores nationwide. The company has plans to expand its food offerings beyond the aisles. This year the retailer plans to debuting its first in-store food hall in Brooklyn, New York.
Feingold said as a brand, Bed Bath & Beyond was an attractive space because SHANTI Bar would be able reach its core demographic — mainly college students, athletes and moms — where customers are more likely "browsing" rather than solely food shopping.
"They always display products so nicely on shelves," Feingold said. "That's important to us as a brand. Where are we going to be placed? How is it going to look in the store? What is the demographic that is going to be in there and are we delivering to the demographic of that store? And of those criteria we were analyzing, to me it was a 'yes this partnership is worth a shot.'"
In January, SHANTI Bar hosted with Solo what proved to be Bed, Bath & Beyond's largest event at one of their Manhattan stores. About 1,200 people lined up to meet Solo and sample the bar during the first of what will be a series of appearances at storefronts nationally.
"It gives us this credibility," Feingold said. "We are a Hope Solo performance bar of choice so you have the greatest goalie player to ever play the game declaring us as her performance bar."