R.e.d.d. Extends Round with Distribution Growth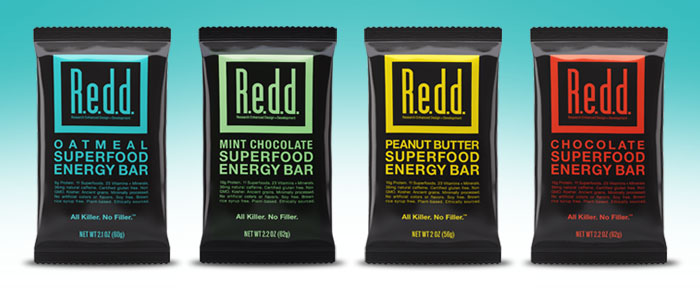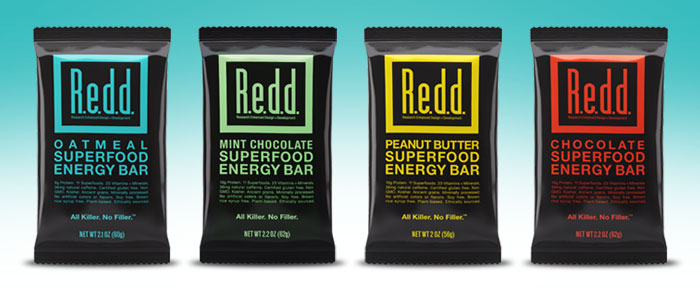 When R.e.d.d. CEO Peter Van Alstine sat down next to a stranger on a ski lift in 2016, he never expected he'd be doing business with him less than a year later. But when Van Alstine began talking with T.J. Whalen, general partner and managing director at FreshTracks Capital, about his multifunctional bar company — and later had him try the product — the fund leader was hooked. Now FreshTracks Capital is one of numerous investors in R.e.d.d.'s most recently closed investment round, which the brand announced earlier this week.
Terms of the deal were not disclosed but, as previously reported on NOSH, an April 2016 filing with the Securities and Exchange Commission indicated the company had closed roughly $850,000 of a $1.5 million round in May. Van Alstine told NOSH the round, which has now officially closed, was oversubscribed by more than 30 percent. The Portland, Maine-based brand previously raised $1 million in Spring 2016.
Both Fresh Tracks Capital and CVI Ventures invested in the second half of the round. The total round was lead by the Red Investment Group, headed by Dan Nordstrom, with Chris Licata, former CEO and president of Blake's All Natural, Tyler Ricks, president of Noah's Bagels, Scott Case, former managing partner of VMG Partners and Greg Hanson, managing partner at Skyline Capital, also taking part. Whipstich Capital served as an advisor to the bar brand during the transaction.
Founder Alden Blease told NOSH the company expanded its investment goals because of was not originally planning on oversubscription, but with multiple retailer additions including Sprouts, New Seasons, Gelson's and some Whole Foods Markets, that occurred over the summer. The new retailers will bring the R.e.d.d.'s store count to over 1,000 doors.
"We've just had such tremendous growth," Blease said. "So the challenge here is increasing our production and awareness in those key markets."
The company is also working to launch a new flavor, salted caramel, in September.
Chandler Jones, a principal at Brunswick, Maine-based CVI Ventures, said he was excited to invest in a local brand.
"We've watched the company grow and mature," he told NOSH. "R.e.d.d. is growing rapidly, building quality jobs in Maine, sourcing ingredients ethically, and provides a healthier 'superfood' alternative to traditional snack foods."
Whalen added that while R.e.d.d. has room to grow, Fresh Tracks is eager to help the brand as it fills a void in the bar category.
"They've already figured out the product side of the equation, which is a good recipe where a team has been able to develop a value proposition and clearly define its role in the category," Whalen said. "I think they've done that very effectively so now it's time for them to share that story with the world."
Aside from financial aid to scale, Van Alstine said R.e.d.d. will be looking to its investors for strategic help.
"They key attributes we looked for are folks who have been through this journey before and have the scars to prove it," he said. "When folks have been down this road, they can add significant value so we can make fewer mistakes and execute much more consistently."