Investors See Green with R.e.d.d.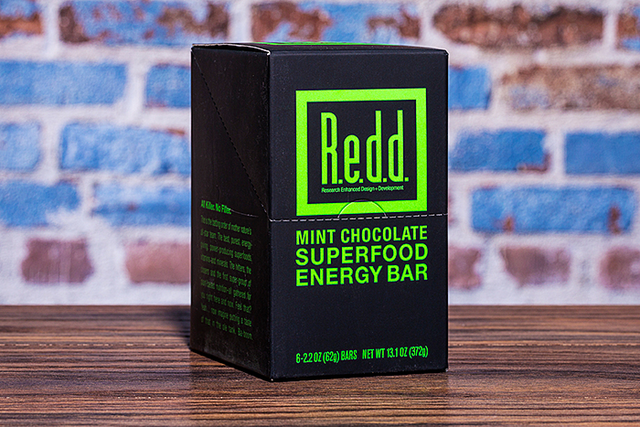 Plant-based energy bar brand R.e.d.d. Bar announced Tuesday that it closed a round of funding from four veteran food and beverage investors.
Terms of the deal were not disclosed but an April 2016 filing with the Securities and Exchange Commission indicated the company had closed roughly $850,000 of a $1.5 million round. The Portland, Maine-based brand previously raised $1 million in Spring 2016.
Joining previous investor Dan Nordstrom, founder of Roundhouse Collective, in the round are Chris Licata, formerly CEO and President of Blake's All Natural, Tyler Ricks, President of Noah's Bagels and former CMO of Plum Organics, and Scott Case, co-founder and former Managing Partner of VMG Partners. Case will also now sit on the company's board of advisors. Investment bank Whipstitch Capital served as an advisor to the bar company during the transaction.
R.e.d.d., which stands for "Research Enhanced Design + Development," was founded by Alden Blease in 2010 and brought on Peter Van Alstine as CEO in 2016. Over the last year, the duo has worked to expand their presence beyond the Northeast. The bars are currently found in Whole Foods Market, GNC, and recently added retailers like Sprouts, New Seasons and Gelson's. R.e.d.d. Has four SKUs of bars in its portfolio, all of which tout high protein, superfood ingredients and caffeine from yerba maté and maca.
Blease told NOSH that he and Van Alstine were selective in choosing investors, looking specifically for those with extensive operational experience within the food and beverage space.
"I'm just really excited to have such a great team of knowledgeable investors on board," he said. "It's their experience in the industry, knowing what works and what doesn't," Blease said. "Before we had some of that experience, but now we just have a lot more minds [and] I feel like our team is much stronger because of it."
The capital will be used to scale the brand's distribution network and brand awareness, according to Blease.
Case told NOSH that she normally does not invest in companies this small, but was attracted to R.e.d.d.'s team as well as the product's use of plant-based protein and "whole foods" ingredients.
"I'm a big believer in alternative plant proteins. There are so many bars that [use] whey and other powders," Case said. "Nuts are great, but I think we need to diversify our source of plant protein, and Alden is always experimenting with [that]."
Case added she hopes to help the brand better articulate its story, drive trial and awareness, and grow "thoughtfully and regionally" with strategic retail partnerships.
"[Alden is] unlike any entrepreneur I've ever met in that he really understands core wellness, but in a very masculine form," Case said. "I think he is a male version of Gwyneth Paltrow. We want to hear from him and what motivates his lifestyle to be healthy in a very authentic, holistic way."