Innophos Builds Nutrition Platform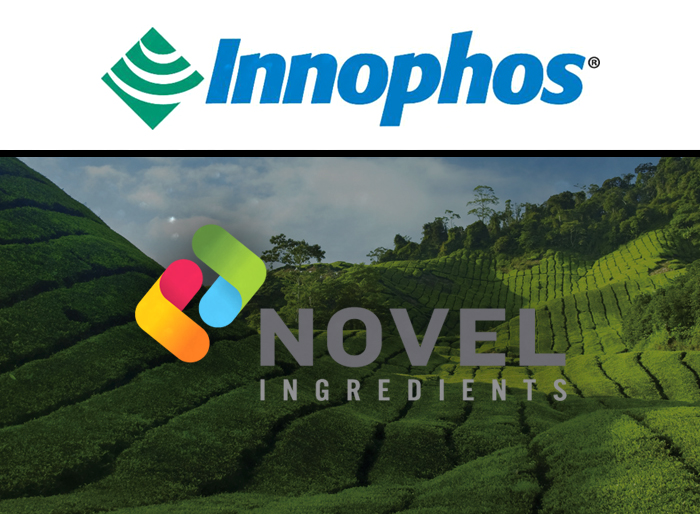 Innophos is hoping its latest acquisition will help it sprint into the functional food space.
The international producer of health and nutrition specialty ingredient solutions announced last week that it acquired New Jersey-based Novel Ingredients. Innophos reportedly paid $125 million in cash for the New Jersey-based, ingredient supplier, which was previously owned by private equity firm GenNx360 Capital Partners.
The acquisition will bring Innophos deeper into the branded, functional ingredient space, and help the company launch a new health and nutrition platform of ingredients for brands.
Innophos' focus comes as brands are seeking more functional and fortified ingredients to differentiate their products. Consumers are increasingly demanding food and beverage products that assist with everything from boosted immune systems to muscle recovery. These needs are resulting in measurable increases in sales industry wide. According to research firm Euromonitor International, the industry for functional and fortified ingredients was valued at $159 billion globally in 2016.
Aside from meeting consumer needs, the acquisition is also a step forward in the company's strategic roadmap, named Vision 2022, to expand its nutrition offerings and grow its topline by more than 70 percent by 2022. The addition of will help Innophos create a nearly $500 million food, health and nutrition platform that will represent 60 percent of the total combined company.
"The acquisition of Novel Ingredients is an exceptional opportunity for our company and a significant step forward in achieving our strategic goals," Kim Ann Mink, president and CEO of Innophos, said in a statement.
Novel Ingredients' CEO, Rick Antonoff, is expected to remain on the board through the company's transition, while Novel executives are also expected to remain on as "an integral part of the future," according to Ryan Flaim, VP at Sharon Merrill Associates, a communications firm representing both sides in the merger.
Flaim added it was the Novel staff's talent, along with the company's capability to help the Innophos create attractive health, food and nutrition segments, that made the merger most appealing.
"Innophos and Novel Ingredients' complementary market presence, capabilities and portfolio, position the combined company to be more deeply aligned with consumer mega trends." Flaim said "We will deliver more comprehensive, science backed solutions to our customers in the functional food, health and nutrition space that help address the demands of today's health-conscious consumers who are focused on things like clean labels, energized aging and health and wellness."
With the acquisition, Innophos will also gain Novel's three branded ingredients: Kinetiq, a stimulant-free performance ingredient, Acumin, a turmeric complex and Cera-Q, a protein with enhanced cognitive benefits.
The focus on functional ingredients is relatively new for Innophos. It's most recent launch, CranSmart, provides enhanced antioxidant benefits of whole cranberries. Flaim said Innophos is in the process of refocusing its R&D spend on "high growth opportunities" within the functional food space.
"Innovation is a priority and focus for both Innophos and Novel," she added.