Why Hampton Creek Is Making Headlines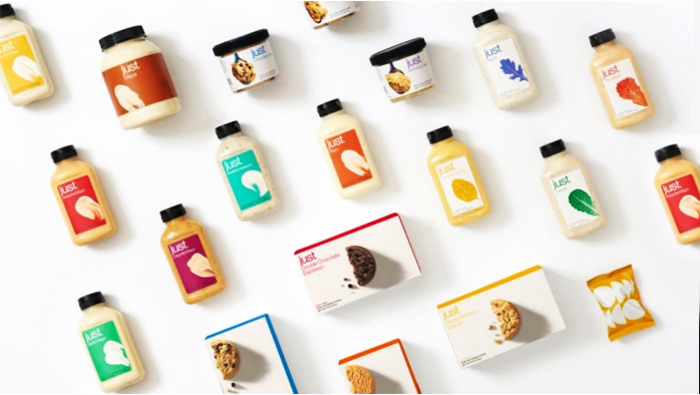 Plant-based mayo brand Hampton Creek may be vegan but after some news reports this week, it's got egg on its face.
The San Francisco-based startup's apparent turmoil has been splashed across headlines over the past year after both a run-in with the FDA about the product's marketing and a buyback investigation by the SEC. But this week Hampton Creek is making headlines again amid reported funding struggles and layoffs. Here's everything we know so far about what is going on with Hampton Creek.
Hampton Creek is having a hard time finding investors.
In March, Hampton Creek CEO Josh Tetrick launched a $150 million raise after the brand announced that it had been valued at greater than $1 billion. However, since beginning the raise months ago, the company has only brought in $7 million, insiders told Bloomberg.
The slow raise was a shift for the brand, which reportedly has raised over $120 million of funding.
Bloomberg speculates that some of the investors may be gun shy due to the reported turmoil surrounding the company. Hampton Creek first faced costly expenses from its lawsuit battle with Unilever in 2014 and faceoff with the FDA in 2015 regarding its use of the term "mayonnaise." It then received federal scrutiny when Bloomberg reported last year that the company hired contractors, going back to 2014, to buy its products from store shelves in large quantities to boost sales.
Though the SEC ultimately decided Hampton Creek had not actually broken the law, the investigation still seems to have impacted the company. Hampton Creek saw losses as high as $10 million a month in 2016, Bloomberg reports. Tetrick has reportedly since been on a cost-cutting streak, narrowing losses to about $4 million in the last month.
Tetrick told reporters in an interview with Fortune that the company has raised funds and is valued at over $1 billion, but he would not disclose the actual amount of capital received. A spokesperson from the company added that the company is not struggling for finances, and disputed the reported $7 million figure. Still, Hampton Creek has yet to release details about what the condiment and cookie dough company has actually raised so far.
Tetrick fired a bunch of executive-level employees.
One of the ways Tetrick is cutting costs is through layoffs– and a lot of them according to some. Tetrick fired Hampton Creek's CFO, COO and HR Chief last week, according to Bloomberg. Following the cuts, the company's vice president of business affairs put in his own resignation Monday.
These executive-level exits come shortly after the recent departures of the company's head of finance and logistics, and "at least" 11 other senior level members of the leadership team, New York Magazine's food site Grubstreet reports.
"These people made us a better company while they were here," Tetrick wrote in an emailed statement to Bloomberg on Tuesday. "Some changes were made due to structural reasons, and some changes were made due to performance reasons. Out of respect for the individuals who helped build this company, we won't comment further."
In regards to the changes in his management team, told Fortune he's looking for leaders who are "very resilient."
Erez Simha has been added as the new CFO amid budget cuts.
It seems Erez Simha is one of the "resilient leaders" Tetrick is bringing on to help him write a new chapter for the company, according to Fortune. Simha is replacing Axel Martinez in a newly created joint CFO and COO position.
This is Simha's first foray into food. He previously worked as the COO and CFO at Stratasys, a 3D printing technology company, as well as companies such as Orbotech and Wisebrand Communications.
Still, it is unclear how new much power new hires will have in shaping the direction of the company. Tetrick's leadership style has been questioned in the past, especially after giving himself majority voting power over the company's board in 2015, Bloomberg reports.
The brand has redone all its packaging.
Changes at Hampton Creek aren't just internal. The company is engaging in a multi-year rebrand to better consolidate its line of products, starting with its packaging, according to Fast Company's Design side, Fast Code Design.
The new design, which will begin arriving on shelves this month, emphasizes the word "Just" and minimizes the product description itself. Tetrick told Fast Code that he hopes the rebranding will better connect his line of products throughout the store.
However, the design created by Sean Wolcott is also the company's effort to please the FDA, which clearly stated that if Hampton Creek was going to stay out of trouble, the "just" on its label needed to have its own meaning instead of acting as a modifier.
"They said, 'What's the idea of the name Just?' And I said, 'It's fairness, equity, etc.,'" Tetrick said to Fast Code. "They said, 'That doesn't come through on the packaging.'"