ECRM Acquires RangeMe to Better Buying On and Offline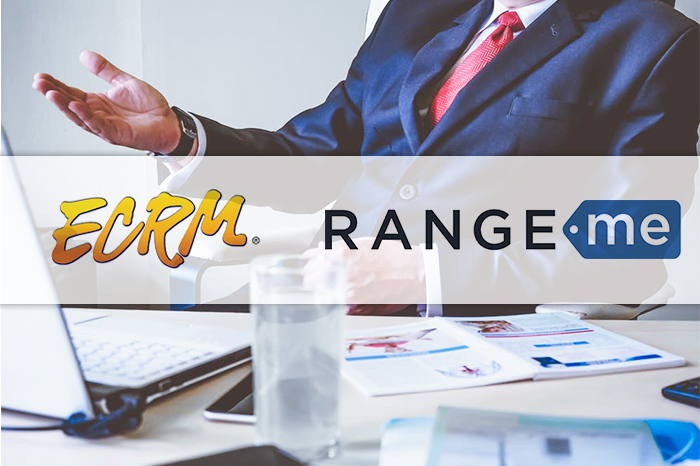 Tuesday morning, Efficient Collaborative Retail Marketing (ECRM) announced the acquisition of tech company RangeMe, a software that allows buyers to discover new CPG products. Terms of the deal were not disclosed.
Previously RangeMe raised $4 million in a seed round of funding. Buyers from retailers such as Target, Whole Foods Market,, Ahold, The Fresh Market, Jet.com, 7-Eleven and Sam's Club all use RangeMe for a combination of inbound product submissions and product discovery. Over 1,200 retailers utilize at least one of ECRM's offerings, which include offering brands the opportunity to connect with buyers at 1-on-1 meetings.
As part of the deal, both Jackson and her team will remain on with the company. The headquarters for RangeMe will remain in San Francisco, California, and not relocate to ECRM's headquarters in Solon, Ohio. RangeMe will also continue to support its overseas retailers and producers.
Greg Farrar, ECRM CEO, told NOSH he thinks the acquisition will offer a new way for brands and buyers to come together.
"We're excited because we have the same view of the marketplace, the same view of our customers, the same view of focus in terms of how we want to serve the market… and it really tremendously enriches our value proposition," Farrar said . "Our mission has always been to help both sets of customers make their buying process and work flows more efficient and more effective. The addition of RangeMe is going to enable us to do that in a more comprehensive way, a more granular way and really provide a lot more value."
The two companies originally connected in 2015 as RangeMe was getting ready to expand from Australia into the US market. Then last year, as RangeMe CEO and founder Nicky Jackson resumed talks with Farrar about a potential partnership, she said the idea of an acquisition was raised "unsolicited."
While RangeMe considered looking for more investment, Jackson said it was hard to find VC's who "spoke the same language" as RangeMe, and understood the pain points of retail buyers and CPG producers. While RangeMe was not seeking acquisition, Jackson told NOSH, she realized the ability to be part of ECRM would allow the brand to become more nimble and scale faster.
"The benefit of having ECRM behind us, is that we have a company that speaks a common language. Through their support and sharing of resources, we're going to accelerate much quicker than ever before," Jackson said.
While brands can connect with buyers online, Jackson noted that at some point there generally still needs to be an offline meeting to allow the product to be tasted, touched and discussed, which ECRM now allows RangeMe to do.
This isn't ECRM's first move into tech. The company provides some analytics tools and has a software suite that helps manufacturers and buyers connect both before and after its events. ECRM founder Charlie Bowlus was quick to embrace technological offerings, Farrar said, and this acquisition will allow the brand to continue building upon his legacy and goals.
"RangeMe is really going to complete our transition to a business services solution provider with the technology and capabilities that they bring," Farrar said.
Founded in 1994, ECRM received a majority investment from BV Investment Partners in 2013, after Bowlus passed away. As part of the investment, BV brought Farrar onboard to run the company. Then in 2016 BV sold its shares in ECRM to Snow Phipps Group.Farrar noted that the backing of Snow Phipps will allow ECRM and RangeMe to scale and grow their opportunities.
Still, said Jackson, while the deal may benefit both companies, at the end of the day, the real benefit will be for consumers.
"It's all about delivering the best possible products to the consumer by working with both the manufacturers and the retailers, and helping simplify and expedite that process," Jackson said. "[But] out of all of us, who's going to win out is the consumer. They're going to be able to see on the shelf a lot better assortment, a lot better mix of products."