General Mills Looks To Natural Space For New Growth
Although a solid performance from natural brands like Annie's couldn't save General Mills from a disappointing quarter, the company is looking forward.
On Tuesday, General Mills reported a seven percent decline in its second-quarter net sales to $4.1 billion. General Mill's natural brands like Annie's and Lärabar posted sales increases, especially in the snacking categories, but those gains were offset by declines in sales of Pillsbury refrigerated dough, Yoplait yogurt and Progresso soup.
To combat these losses, the company is launching initiatives to cut costs and boost growth. One way the company hope to achieve the latter is through strategic acquisitions. The CPG giant said that it will look for M&A opportunities particularly within the areas of : "simplicity" and snacks.
"We continue to look in many places for opportunities to create value, and these would be acquisitions that could drive growth or synergy, or both," Chairman and CEO Ken Powell said during the call.
The brand is also refining how it speaks to consumers. "Where we had compelling consumer first messaging, we saw good consumer response." Jeff Harmening, President and COO, said, citing the success of gluten-free Cheerios and the removal of artificial ingredients.
General Mills will continue to bet on the Cheerios brand. On the earnings call the brand announced the launch of a Very Berry variety in 2017. The new SKU will include blueberries, strawberries, and raspberries without artificial flavors or coloring, and help bring the produce section into the cereal aisle.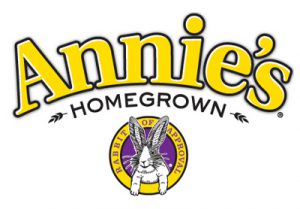 During an investor day presentation earlier this summer, General Mills announced that it would be restructuring 60 percent of its yogurt brands and products. Since then, the company has added new flavors and organic options under the Annie's and Liberté brands– which together hold 8eight percent share of the organic yogurt segment.
Within its low calorie offerings, the brand also launched its Greek 100 protein line in August, which emphasizes its use of real fruit and its thicker, creamier texture. It's a move to address popular consumer trends such as protein and clean-labels.
Harmening also told analysts that the company hopes to bring yogurt further into its snack offerings. Later this year, the company plans to launch on-the-go snacks that package pretzels with a yogurt dip
In addition to yogurt, the company is further expanding on the success of Annie's recent line extensions, General Mills will also launch an Annie's organic ready-to-eat popcorn line next month.
This focus on natural trends comes at a time of change throughout the entire company. It announced a restructuring project aimed at cutting costs and boosting growth earlier this month. Harmening assumed global operations responsibilities, reporting to Powell, and the company eliminated the position of International Chief Operating Officer. To cut costs, anywhere from 675-725 jobs will be cut in its international business, including 370 positions in the U.S. due to the closure of its Vineland, New Jersey facility.