Lessons From Pepsi/Müller: For Big Companies, Entrepreneurialism Can Be All Greek
Last week, PepsiCo Inc. and the German dairy company Theo Müller Group announced the termination of their U.S. joint venture due to weak sales. The yogurt line, operating as Müller Quaker Dairy LLC, launched in 2012 and tried to capitalize on the sales that premium yogurt brands like Chobani had brought to the dairy category.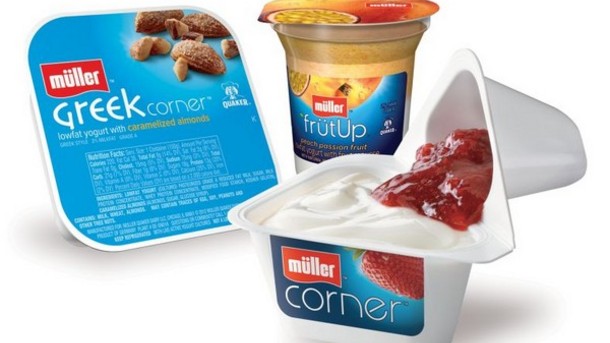 Initially, the venture seemed poised for success. Müller was, and still is, one of the top selling European yogurt brands. Pepsi had already seen success in partnering with international brands, as its Frito-Lay division had done with Israeli food manufacturer Strauss on Sabra hummus. Still, Chobani had already proven a tough competitor: just months before the joint venture was announced, Kraft Foods had pulled its own, two year-old Greek yogurt line (Athenos) due to lack of sales.
But the two companies came into the fight well-armed: PepsiCo and Muller invested more than $200 million in an initial plant and countless more on elaborate marketing campaigns and R&D. And their distribution capabilities (although mainly limited to conventional retailers) were enough to ensure significant revenue, if not category ownership.
Reviews on the joint venture remained fairly positive: Just this past year Kroger CEO Rodney McMullen lauded Pepsi's efforts, telling Fortune, "We are very happy. It's gaining meaningful share within the yogurt category."
But the product nevertheless couldn't gain enough momentum to make the venture worthwhile. And it's not the only one: as consumption trends have changed and consumers have begun to favor smaller, healthier product lines, large strategic CPG companies have worked to put more entrepreneurial-style, innovative brands on the market. So what should be instructive about the joint venture for other large strategics, like Hershey's, Mars, and Heinz and French's that might be chasing entrepreneurial brands of their own?
From the start, the Pepsi/Müller brand struggled with issues around conceptualization and marketing. Utilizing the Quaker brand on packaging (rather than Pepsi) provided alignment with a perceived "healthy" brand, but also led Ad Age to wonder if there were oats in the product. The focus on "European" was used as a proxy to indicate "sophistication," but, to some, it also read as stark and generic. Additionally, soon after the brand launched, Chobani was dropped by Whole Foods Market and entered more mainstream retailers; that brought the target competitor into mainstream markets before Müller had time to pick up momentum.
Some might argue that consumers aren't savvy enough to discern between products that look the same, are priced similarly, and have the same flavor/functionality. But in speaking with experts and entrepreneurs, they paint a picture of a more sophisticated consumer and an environment that doesn't allow for big brands to be nimble.
One of the largest issues cited was that mainstream strategics are more apt to skim over consumer concerns regarding health, nutrition and ingredients and take a surface level approach. For example, while Heinz has been taking aim at upstart Sir Kensington's with a spicy ketchup of its own, Sir Kensington's, the bigger company product contains two kinds of corn syrup. Via Brookside and Goodnessknows, Hershey's and Mars, respectively, have been going after the simple ingredient, chocolate-coated fruit-and-nut bar category that KIND has pioneered but while the products physically resemble KIND, a closer look at the labels reveals important differences, such as KIND's callout of using non-GMO ingredients and Roundtable on Sustainable Palm Oil certified palm oil.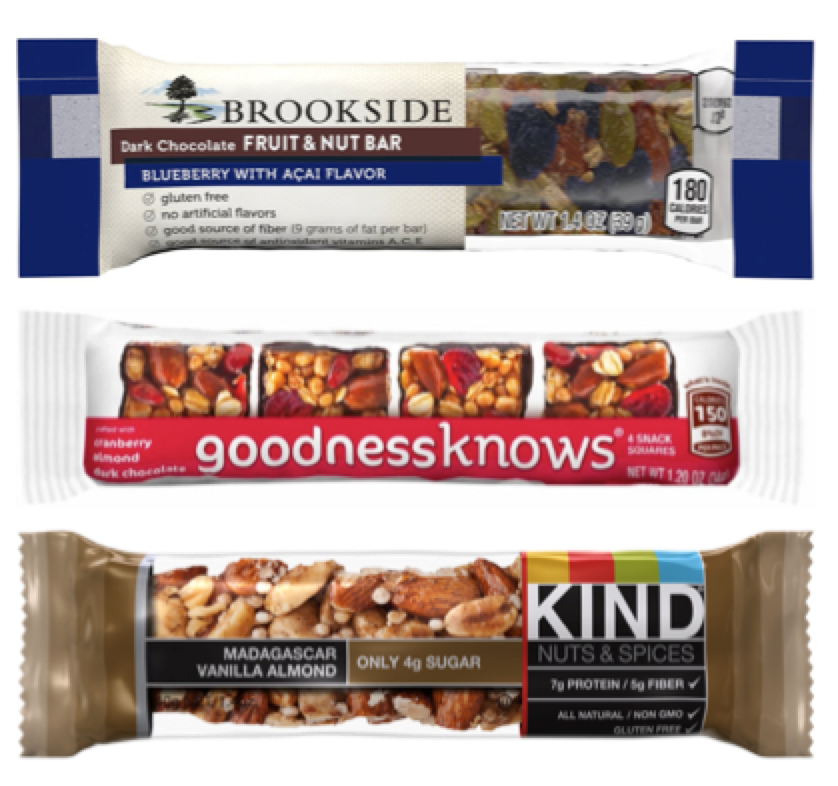 Tim Sperry, who has worked with numerous CPG brands, believes this lack of ingredient focus can be a product's downfall. "I think the consumer that's going to come back and buy it a second, third and a fourth time is absolutely concerned about ingredients" says Sperry. "In other words, just putting some fluff on the package isn't going to be enough."
Some consumers may not even get to the ingredient panel because they can't get past the name of the company behind the product due to their eroding trust in big food's ability to produce something of a premium, natural quality.
"People make the mistake in thinking that consumers aren't intelligent," said Scott Norton, Co-Founder of Sir Kensington's. "They're actually incredibly intelligent at judging things… Part of that is going to be, who is this coming from? What is their story? What are their motivations? Is this something that's trustworthy?"
Mars, which quietly launched Goodnessknows in 2010, may be learning. When looking at the Goodnessknows label, the association with the larger company is hard to find. Packaging on the bar calls out the "cocopro brand" and says it is simply distributed and trademarked by Mars. The website not only links to the website of CocoaVia, which mostly discusses the benefits of cocoa flavanols, but discusses a grassroots launch in Boulder and then rollout to Seattle, Portland, and Dallas. The relationship with Mars is almost hidden, instead evoking the feeling that the consumer is purchasing a product from a young, upstart brand.
But there are other pressures at work: Beyond the product itself is the fact that smaller, premium brands can produce lower sales at first and still be seen as successes while a larger strategic has to hit the ground running as part of a larger portfolio. Indeed, Goodnessknows is currently being supported by a large television ad campaign.
"The stakes are lower" for entrepreneurial brands, Norton told NOSH. "For a Fortune-500 company to have a meaningful and successful launch it's gotta be doing millions of dollars out of the gate in the first year or so."
According to Euromonitor International, Müller held 2 percent of the yogurt market this year, which would be a decent share for a smaller premium brand. Yet, for the two CPG giants, it was not enough. The Associated Press reported that Pepsico's reason for shutting down the venture was that "it didn't meet expectations in a competitive and dynamic marketplace."
In a startup, it's also less costly to launch a product. The CEOs or founder often tries to get into as many stories as possible, come up with grassroots marketing efforts, and may even run the demos themselves. To launch a product for a major strategic, money is spent on everything from hiring a marketing agency, to paying for distributors, to robust couponing/promotional deals. So, the need to make money out of the gate has to exist to offset some of these costs. Even if profits exceed expenditures, the cost may just be too great in terms of budget and labor required and may be seen as distractions to core businesses, such as soft drinks and candy, that are generating massive amount of funds. While huge compared to its competitors' outlays, Berstein's analyst Ali Dibadj told Fortune, "These endeavors are drops in the bucket relative to the core business."
Intrinsically tied to the need to have robust market share, is the fact that while me-too premium products may be "innovative" for strategics, because they need to appeal to the vast majority of Americans, they still can't be as innovative as a smaller brand.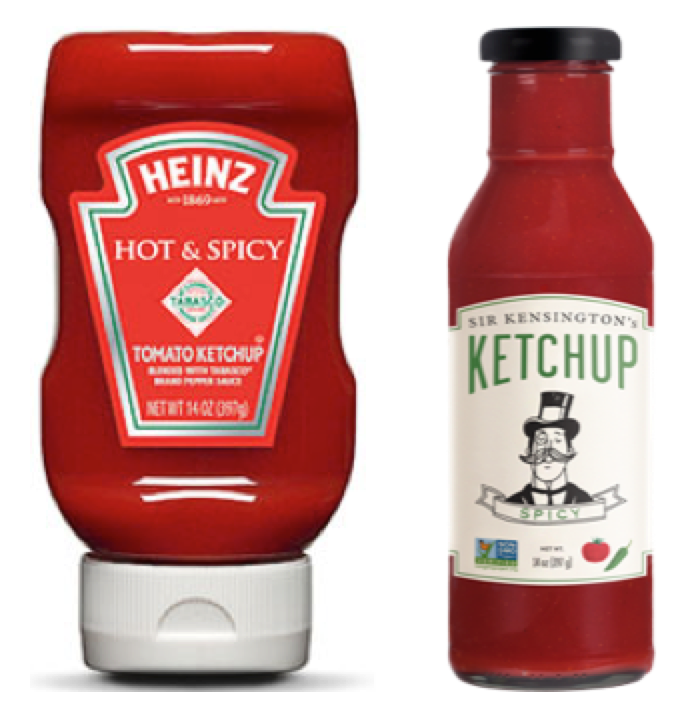 "In any market adoption of consumers, you have the innovators, the early adopters, the early majority, the late majority and the laggers… most of the market dollars are in the early majority and the late majority" Norton says. "Big companies can't afford to do anything but position a product for that big central piece of the market. Smaller companies, like ours, that have the ability to position a product for more of a niche that can then become part of what the market will then grow to look like."
Müller, for example, released this year dessert-inspired flavors such as Peach Cobbler and Strawberry Cheesecake. Chobani, just eight months later, released a Sriracha Mango and Chipotle Pineapple. On the innovation (and risk) scale, Chobani is clearly far in front.
Big strategics are also apt to take their products into the retailers and sets that they already have experience with, and bypass the natural channels and grocery aisles. Sperry believes this is a mistake.
"If they're going to take these [products] and just stick them out in the mainstream and go through the traditional distribution routes, those routes are sometimes going to skip a bunch of their intended customers," he notes."I just don't see them getting anywhere by throwing it into a big conventional set where that consumer who's inclined to buy this product is probably not going to be going."
Lately, in fact, many of the big strategics are realizing the answer is to not try and attempt these products themselves, but instead acquire the companies that they emulate. "One of my favorite quotes was uttered by a Nestle M&A guy," said Sperry. "He said 'we don't innovate, we buy innovators' and I think that's true."
From the strategics' side, many are slowing their own product development goals and increasing their M&A activity. Some, like Coke and General Mills, have created venture capital divisions to invest in and help nurture small brands. "I've become obsessed with this question that will just not go away." pondered John Haugen Vice President and General Manager for General Mill's 301 INC. "Why is it so hard to innovate in big companies. And when we talk about innovation… what we're talking about is truly new business creation."
Evidence that Pepsi itself was considering that perhaps it had made the wrong choice? Earlier this year, it was reported, the company was looking to invest in Chobani.