Wholly Veggie Launches Three New Products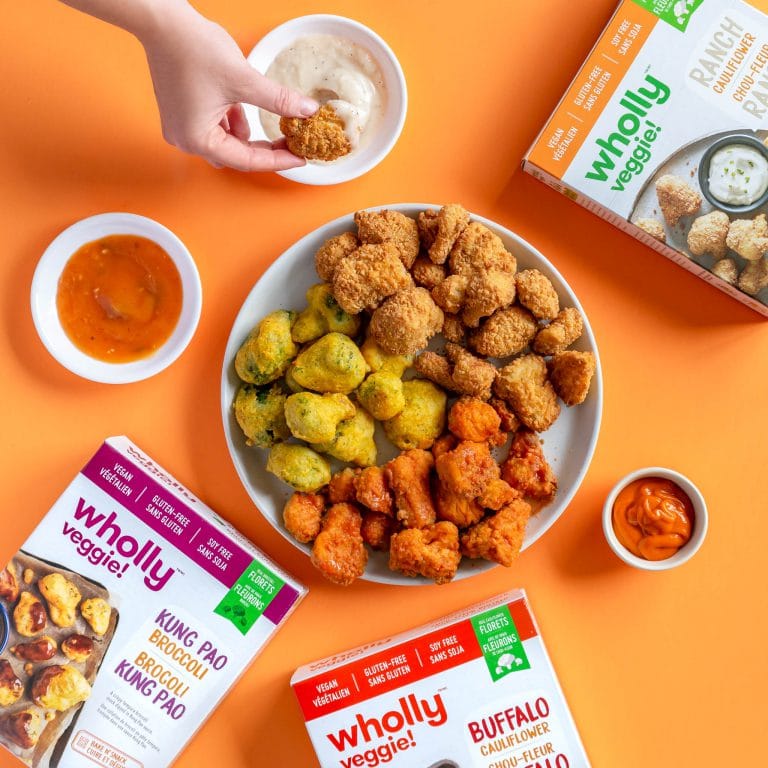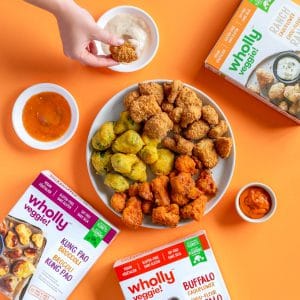 TORONTO, Ontario– It's now possible to bring the hottest restaurant appetizer home with you thanks to the folks at Canadian based food company, Wholly Veggie. Already counting a delicious and nutritious line-up of plant based burgers and cauliflower crust pizzas, three new products will soon join their ranks on supermarket shelves: Buffalo cauliflower wings, ranch cauliflower wings and the Kung Pao broccoli wings. Vegan, gluten free, soy free, and non-gmo, these frozen appetizers will change the way you snack!
With over 55% of Consumers snacking at least twice per day, Wholly Veggie Co-founders David Gaucher and Johnathan Bonnell wanted to find a way to inject more vegetables and nutrition into daily snacking routines. For Johnathan Bonnell, that solution was Cauliflower Wings and Broccoli Wings "Our goal at Wholly Veggie is to make it easy for anyone to add vegetables to their diet. With our new Cauliflower and Broccoli wings, we feel we have a frozen snack that anyone can eat, whether it's after school for kids or that perfect Sunday evening on the couch with Netflix."
Wholly Veggie products offer a simple way to incorporate vegetables into your diet since they are all made from plant-based ingredients. Perfect for afternoon cravings, they are a great way for children to get a delicious, healthy snack at the end of the day. They're also an amazing alternative to traditional sweet or salty snacks, making them the perfect way to start up your new year, new you resolutions.
The new Cauliflower Wings and Broccoli Wings can be found at retailers across Canada, as well as Gelson's Markets in Southern California, and Berkeley Bowl in Northern California. You can also find a store near you through the Wholly Veggie website: www.whollyveggie.com
For More Information
www.whollyveggie.com/